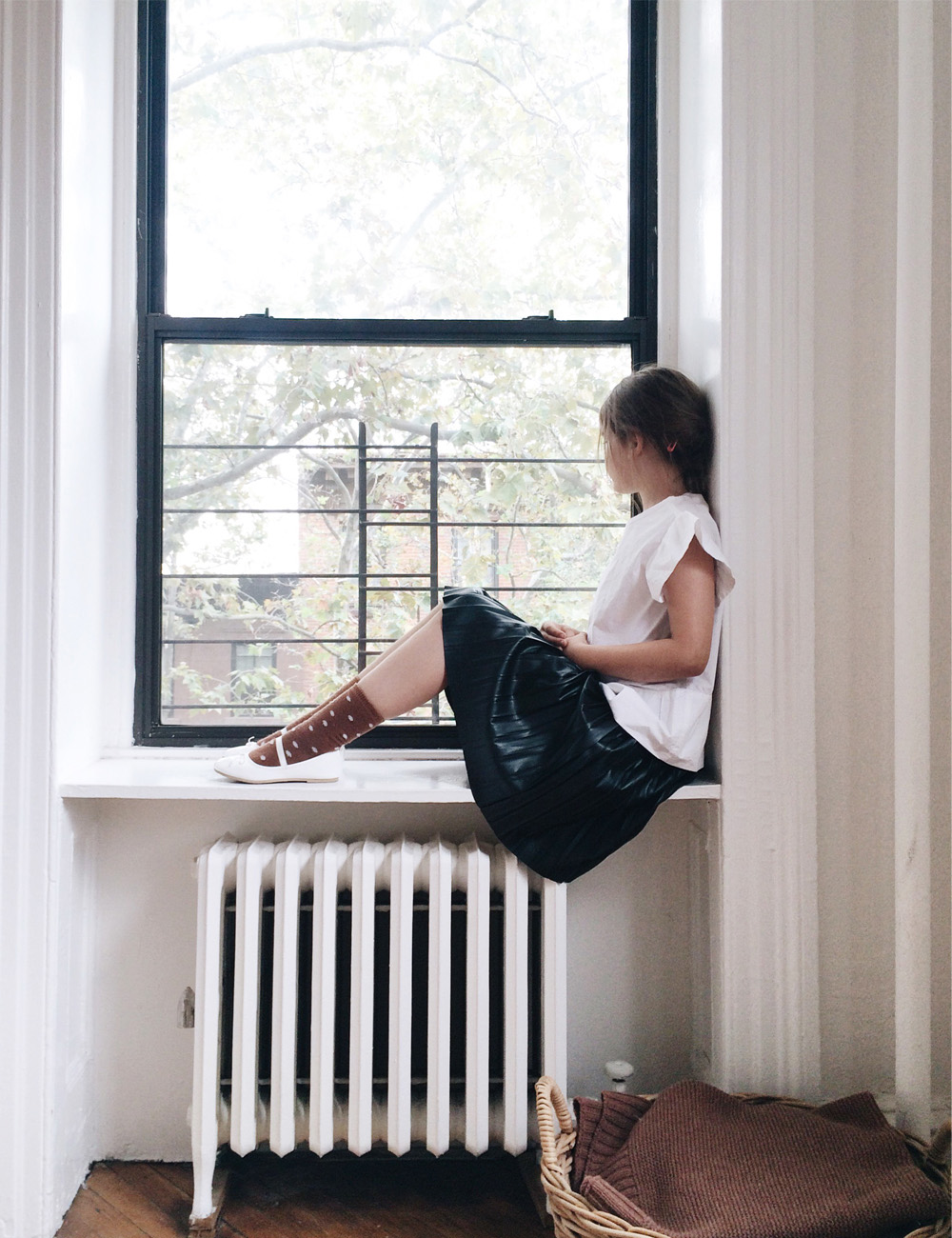 · My version of a comfortable and practical autumn wardrobe for kids ·
Yesterday both my girls started school after a long and wonderful summer holiday, and even though temperatures are still high, we are slowly getting our minds set on autumn. The first yellow leaves have already started falling on our street, and before we know it summer will officially be over.
It's not even 2 weeks ago that we returned from 2 month of traveling, which of course meant a lot of unpacking. Both my children has grown a lot over the summer, so instead of just putting their clothes back in their closet, I used the opportunity  to go through their wardrobe, get rid of a lot of stuff and do a bit of updating to a cozy autumn wardrobe.