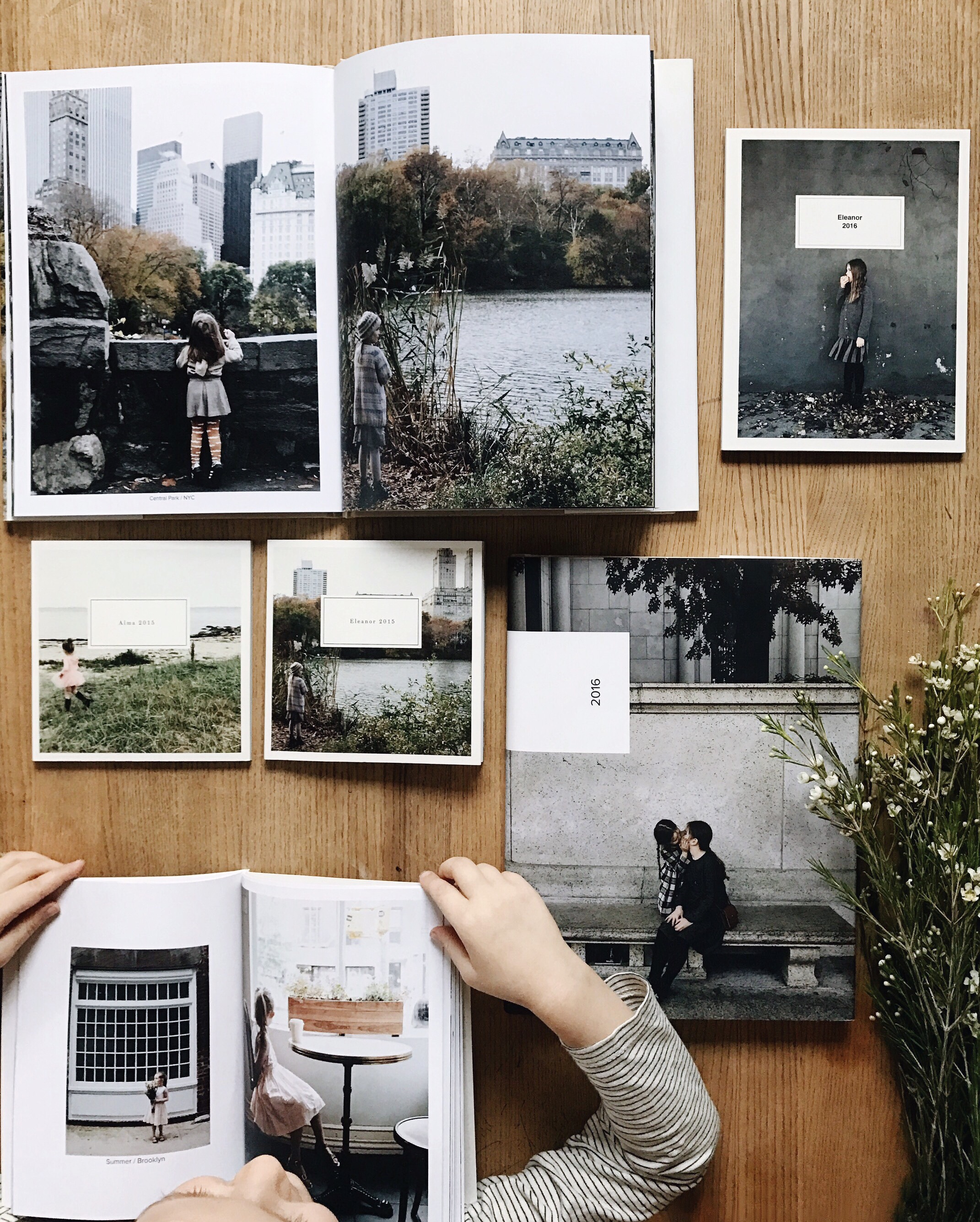 Before Giving birth to my first daughter, I imagined myself as the very organized type of mother who would write down every new milestone, fill out baby journals and preserving all those little steps and memories that together would form my daughters childhood. Turns out I'm not.
I never filled out a single page in those books. I don't remember the first food Eleanor tasted or when Alma had her first tooth. But I do remember a lot of other things. Like how both my children were obsessed with eating blueberries, how Eleanor could sing her first Rolling Stones song before she was 3, how Alma would fill hers and my pockets with flowers and grass every time we went outside and how she would carry her beloved snuggle pillow around everywhere and cry when we had to put it in the washing machine.
I sometimes regret that I didn't fill out those journals, but just looking at those little pink books with hearts and romantic drawings all over them that we had been given by family and seemed to be the only thing available 7 years ago, made me put them away in a drawer.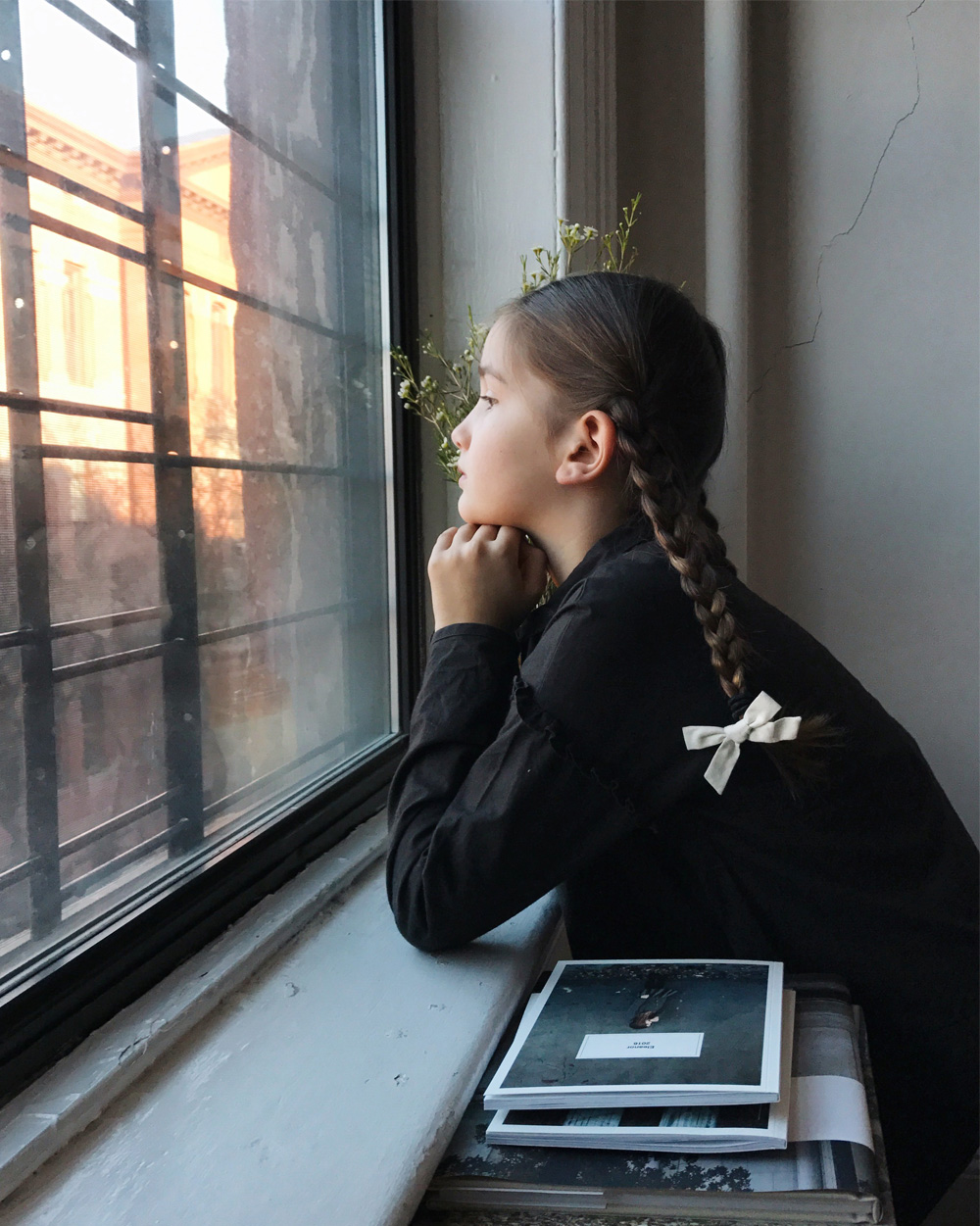 Instead I done it my own way. For the last few years I have made three photo books every Christmas. A small one for Eleanor, a small one for Alma and a bigger hardcover version for my husband and I. In these books are pictures of all the little memories I want to remember from the year gone by and all of the moments I want my daughters to be reminded of when they are no longer in the middle of their childhood. It's never their favorite present to open on Christmas eve, and we keep their books in our office so they don't end all ruined, but I hope they'll cherish them later on in their lives, and keep them together with the little keepsakes like the first pair of shoes, their first baby toy, their favorite tiny teddy, a baby tooth and a lock of their hair that I'm all keeping in a box.
Weather or not I'm going to fill out a baby journal for my 3rd daughter I still haven't decided, but come December I'll be sure to make a photo book from her first year and if I choose to try and get a journal filled out, at least there are several baby journals to choose from in a simple and beautiful design.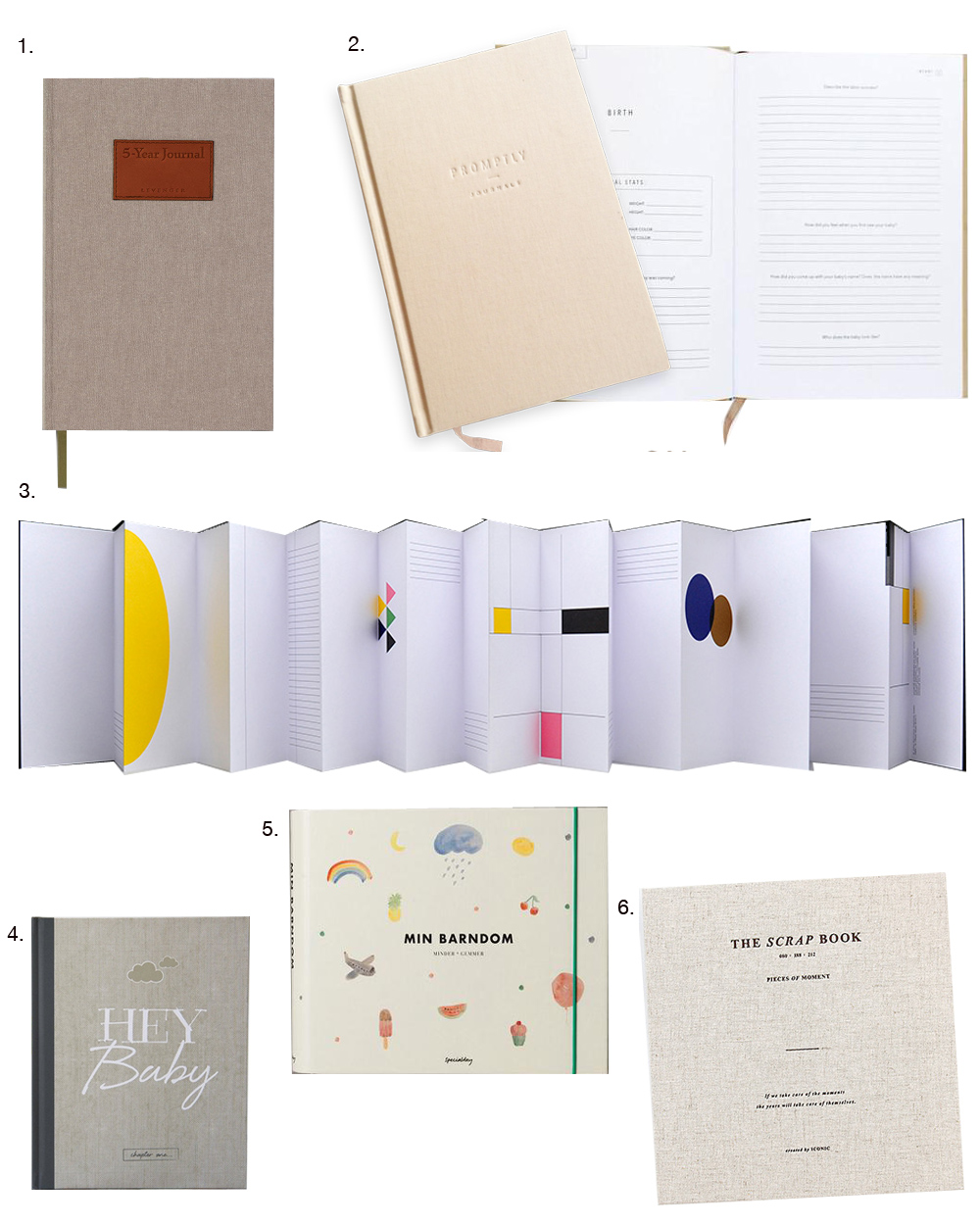 1. 5 year journal. 2. beautifully and simply designed childhood book. 3. Childhood album without any printed words. 4. Baby book in a modern design. 5. Cute children's book written in Danish. 6. Minimalistic scrap book.
Should you want to make your own photo book, you can find several companies online who offer cheaper or more expensive versions in a great variety of different layouts. Since I like a very simple layout and don't mind paying a bit extra for a better quality I prefer to use this place.