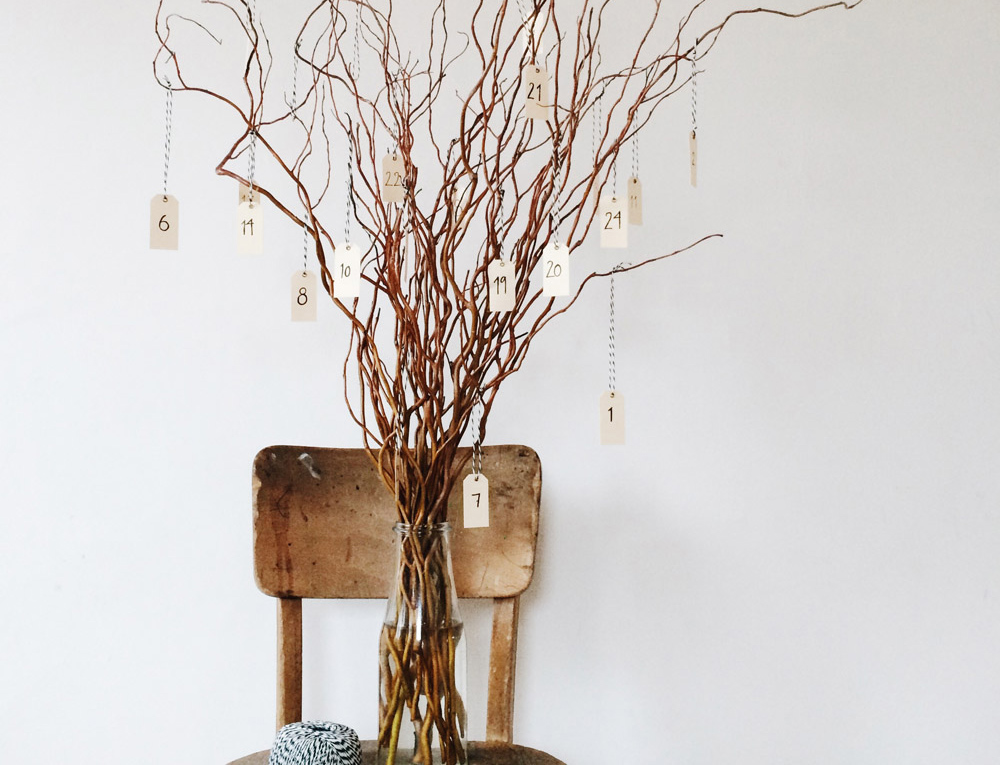 December always takes me by surprise. So often have I found myself on the night of the 30th of November with no preparations done, and two little girls laying sleeping in their beds, expecting to wake up to some kind of Christmas calendar.
In exactly 14 days the calendar will say December. In New York, no-one really talks about or decorate for Christmas before Thanksgiving has passed, and even though I love not having to look at Christmas decorations, Santa Clauses or eat Christmas food before we actually enter December, I also know that it will end up putting extra stress on those all ready busy December days.
So this year, I'm going to start preparing for our  Christmas Calendar of Good Moments a little earlier, and since I always have so many comments about it,  I wanted to share it with you as well.
The concept is simple. No daily presents during December (I'm doing all I can to live a more decluttered life these days, and 48 little presents wouldn't really fit into this lifestyle of ours, but more about that another day), but instead a nice little moment that we share together.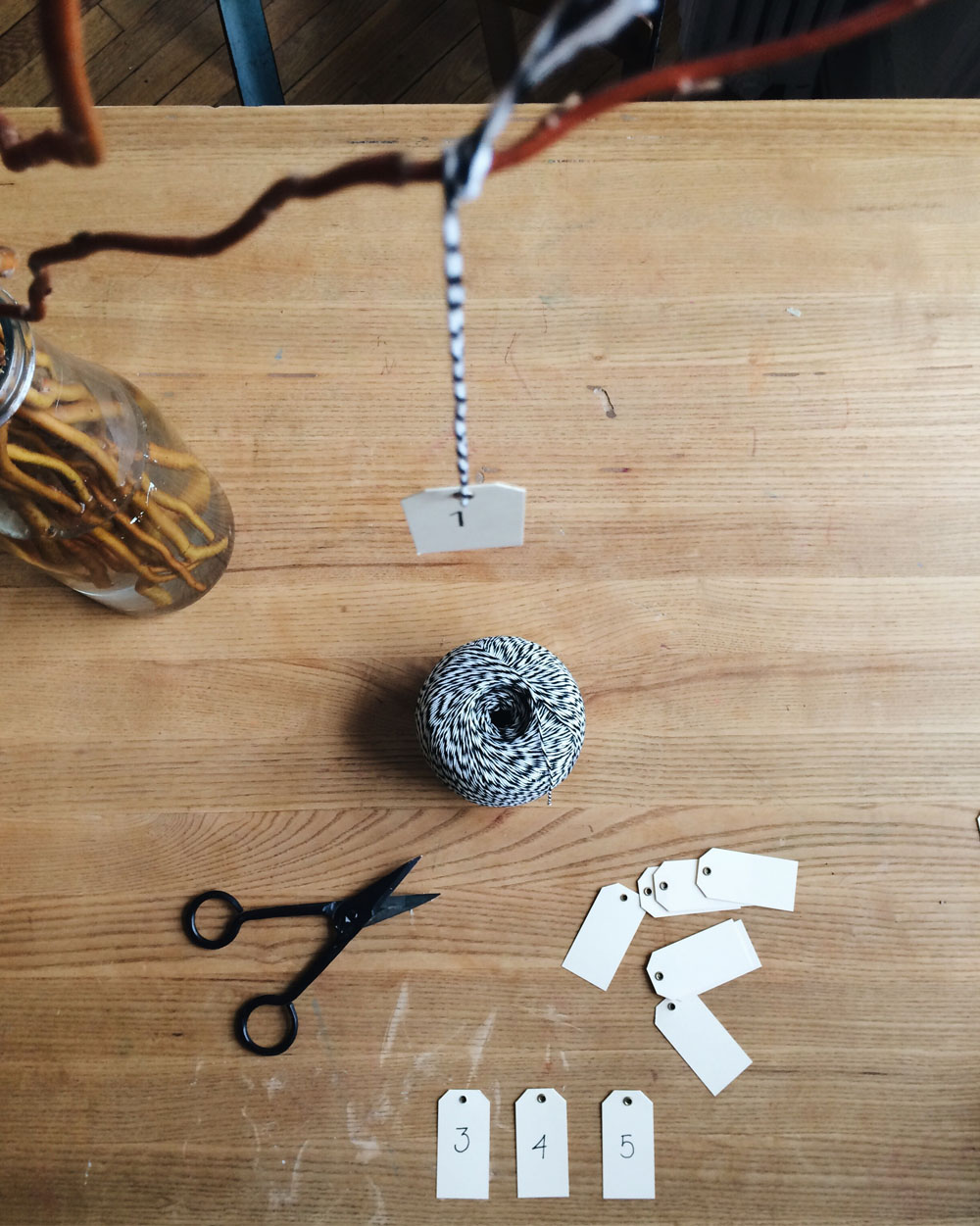 Each morning the girls will find a little letter that says what we will do on that specific day. It could be everything from an activity, a craft or something extra yummy for dinner. All things they love and that they find is a little extravagant to do on a otherwise normal day. The design can be anything you like. I've done it as hangtags on some branches (read more about that right here), little envelopes on a string (see picture below), or it could even just be a nicely folded letter waiting for your child on the table or in their Christmas stocking every morning.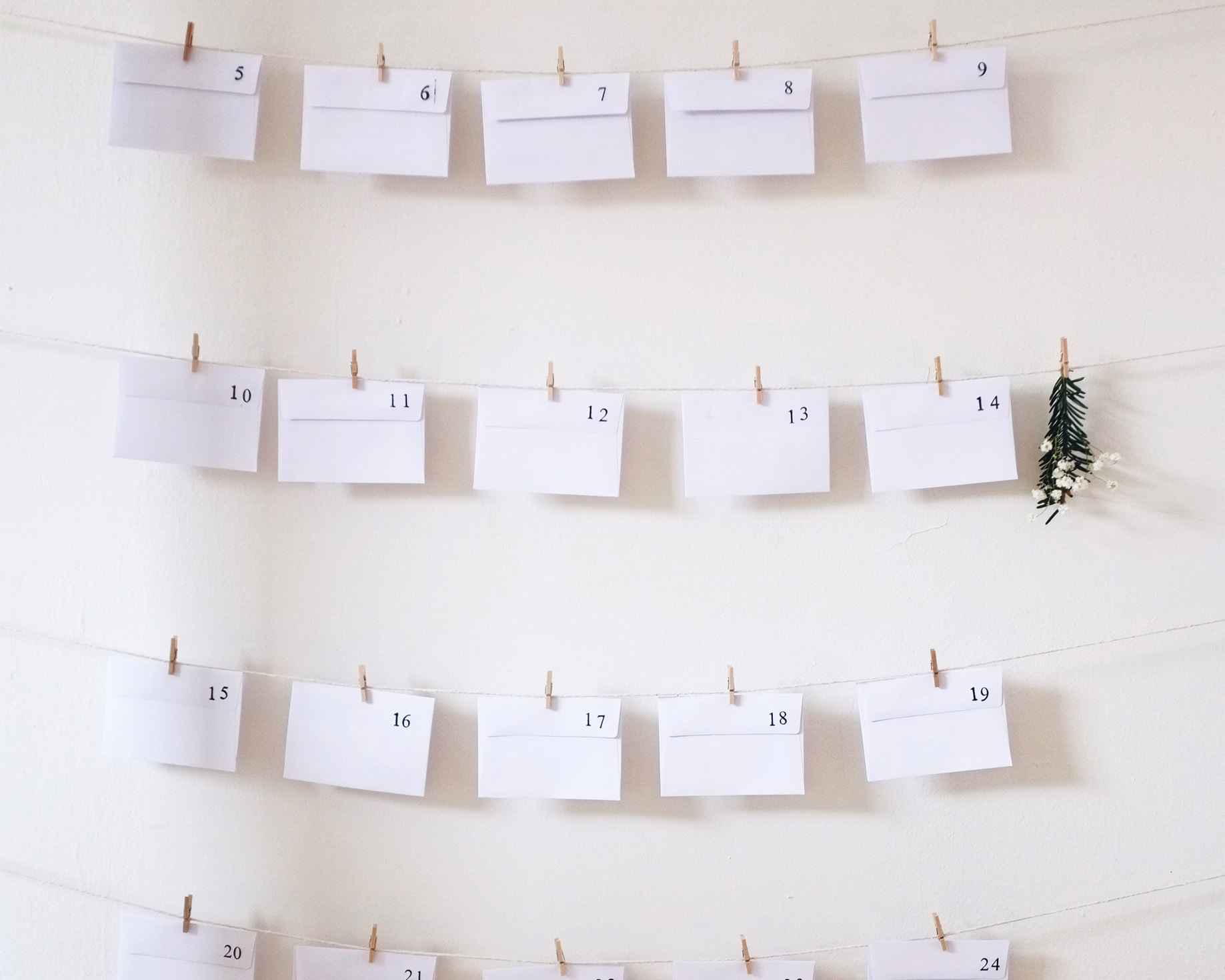 The trick is not to write what you're actually going to do before the night before. That way, you can pick something you feel up to, that fits your plans for the next day and that can go with the weather etc. It doesn't have to be big things, often it's the simple ideas that bring the biggest joy in our house.
To help you start your own Christmas Calendar of Good Moments, below is a list with a few suggestions of things that will definitely be amongst our calendar moments again this year.
Have pancakes for dinner.
Make paper snowflakes for the windows.
Make our own Christmas wrapping paper.
Before school croissants.
Go buy a Christmas tree.
Go to the cinema.
Go watch the Christmas windows in town.
Family outing to a nearby tree lighting.
Decorate our Christmas tree.
Christmas cookie baking.
Make presents for family members that we love.
Afternoon hot chocolate at our favorite café.
Make a home cinema in bed.
Shop for Christmas dresses.
Make an advent wreath.
Go visit Santa Clause.