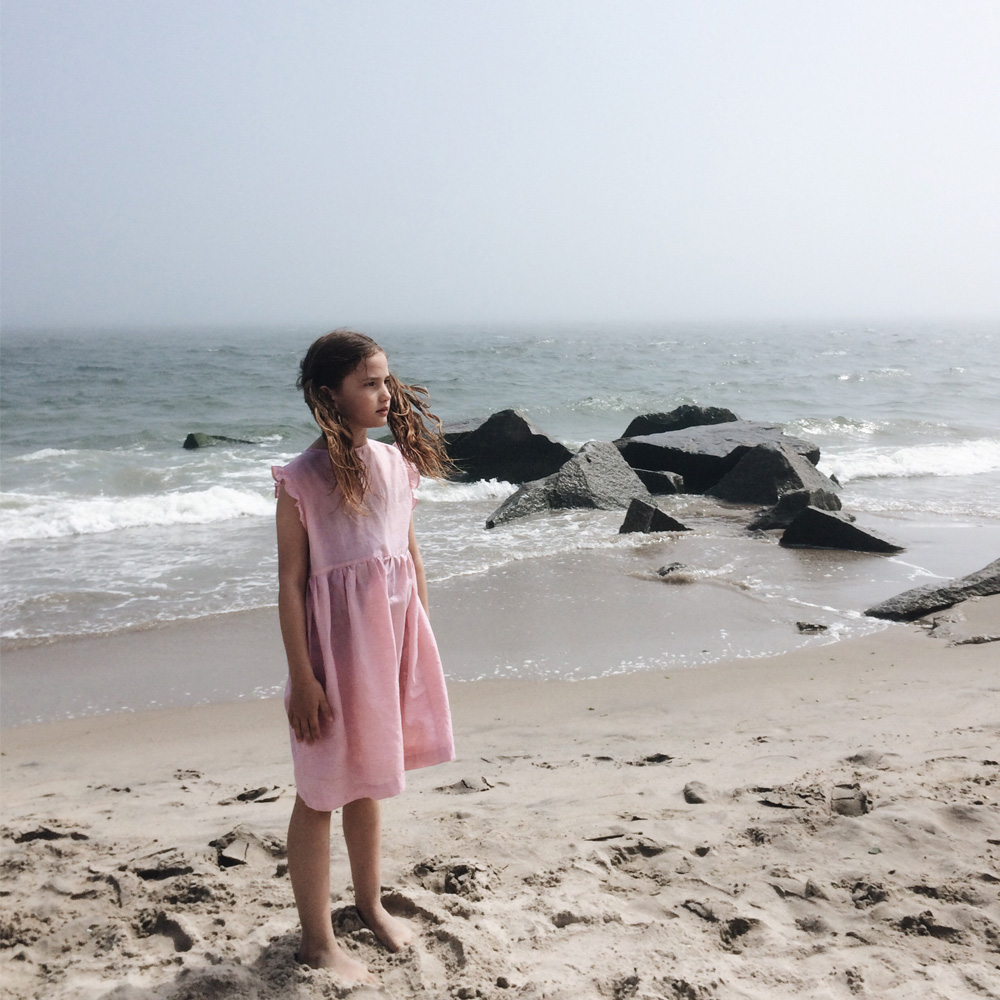 · A selection of my favorite summer sale finds ·
Just as we're getting into the habit of really enjoying the warm summer evenings and have started looking forward to spending a long summer vacation in Denmark, running around in nothing else than relaxing summer dresses and soft sandals, the summer sale has begun. And since I still haven't gotten around to updating my daughters summer wardrobe, I have been through some of my favorite children's shops and found a little selection of great items, that can both be used now and in many seasons to come.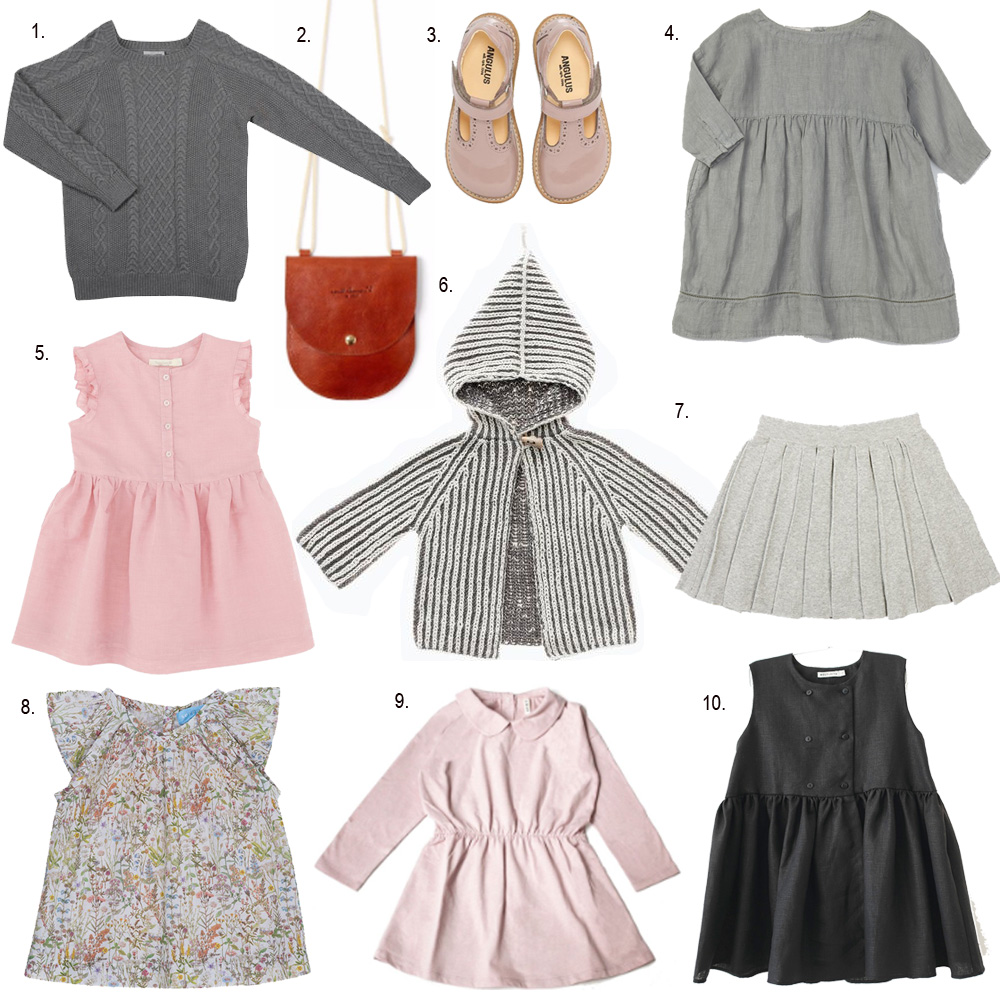 1. Cotton cabel-knit / Christina Rohde 2. Leather pouch / April Showers 3. Patent shoes / Angulus 4. Grey dress / Caramel Baby and Child 5. Cotton dress / Poppy Rose 6.
Knit cardigan / Misha and Puff 7. Knitted skirt / FUB 8. Floral top / Serendipity 9. Organic cotton dress / Gray Label 10. Black dress / Wolf & Rita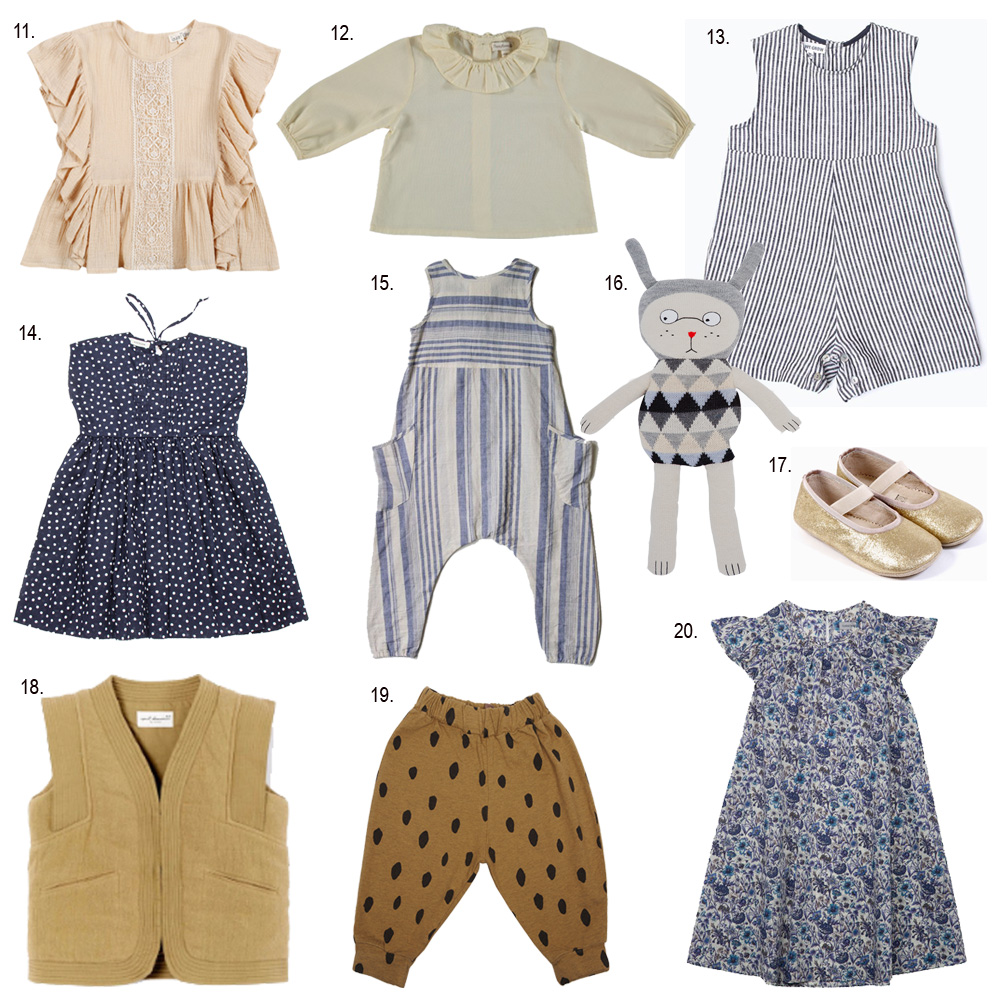 11. Beige top / Louis Misha 12. Yellow tunic / Poppy Rose 13. Linen overall / As we Grow 14. Polka dot dress / Soor Ploom 15. Jumpsuit / Boy+Girl 16. Alpaca rabbit / Lucky Boy Sunday 17. Ballerina slipper / Petit Nord 18. Vest / April Showers 19. Mustard baby pants / Émilie et Ida 20. Liberty dress / Christina Rohde