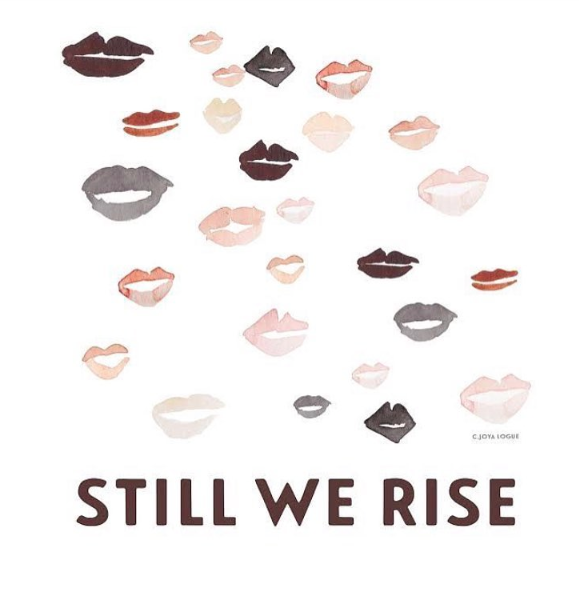 When Lindsay Meyer-Harley​, a 34-year-old mother of two and owner of baby and mama online retail space Darling Clementine, realized the consequences of Trump winning the election, she decided that she couldn't just pace the hallway of her home frustrated. She had to do something. She came up with the idea for the online charity auction Still We Rise, which is right now running for the second time around. Items are donated by artists, shops and brands, people bid through Instagram and the entire amount goes directly to the two causes Lindsay has chosen to work with this time around, Planned Parenthood and NRDC.
It's finally time for another Inspiring Women conversations.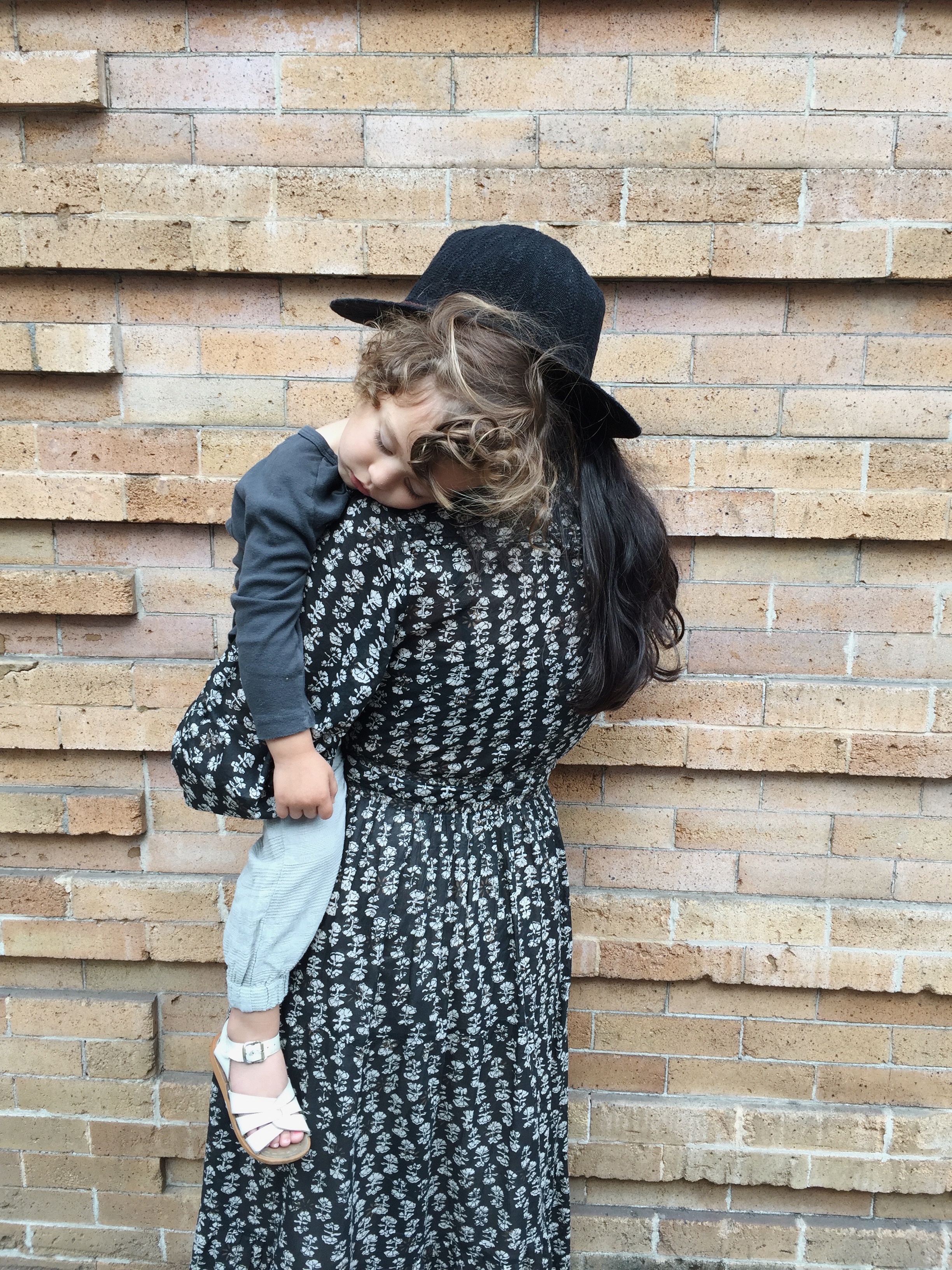 How do you combine being a full-time business owner with being a mother?
I work when I can in between playdates and preparing school lunches, now that Jack is in pre-school 3 days a week I have finally gotten my flow of work/play down where I can get a lot done on my days without children and focus more on them when they're home.​
Tell us about the biggest challenge in your life;
Ou​r​ everyday life; Getting my kids to bed on time, it's a constant battle, please send tips!
What is the best parenting advice you have ever been given?
Don't be scared to ask for help.
Has becoming a mother changed you in any way?
Oh of course, it's made me who I am, when you become a mother you realize how strong you really are, you made a human being for goodness sakes, that is magic!​
How did you come up with the idea for Still We Rise?
I couldn't just pace the hallway of my home frustrated, I had to do something. People were so up in arms, I knew I could harness that anger and turn it into something good, something that would actually make change not just be more noise. ​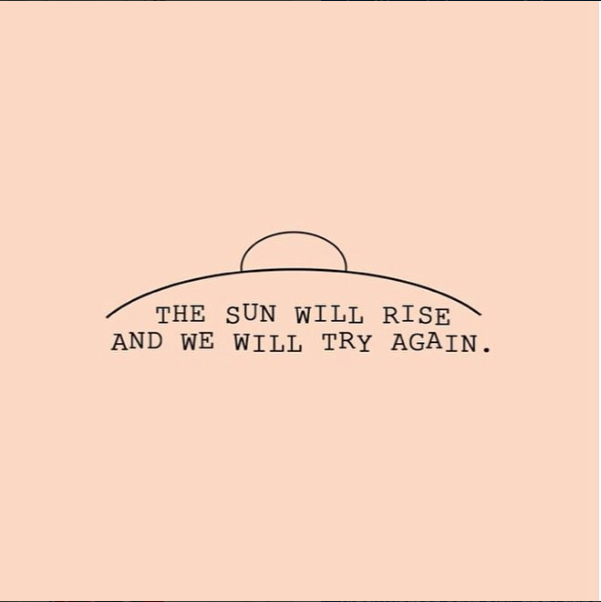 Could you explain the concept to us?
The concept of Still We Rise is to pull together a community of artists, shops, creatives, brands etc. to bring a fun event to the public. What's been amazing is how easy it is to get folks on board, people are literally saying yes to whatever I ask for. A testament to the desire to act and not just stay frustrated. People bid on items or shop credits and the entire amount goes directly to the cause, they donate themselves and send me a receipt of donation. This allows people to feel safe opening their wallets. I don't make a dime on this and wouldn't have it any other way. It's about the organizations 100%. ​
How do you choose the organizations which the Still We Rise auction is benefiting?
I choose organizations near and dear to my heart, but also ones I think will draw people in. When you're doing an online auction you need name recognition otherwise you spend too much time explaining and not enough time raising money. That being said there are many smaller organizations that need the spotlight and I'm trying to think up ways to include smaller non-profits for the next one.​
And why these two organizations?
Women's Healthcare and Mother Earth, these two causes represent a threat being waged by this administration and one we can't sit by and let go.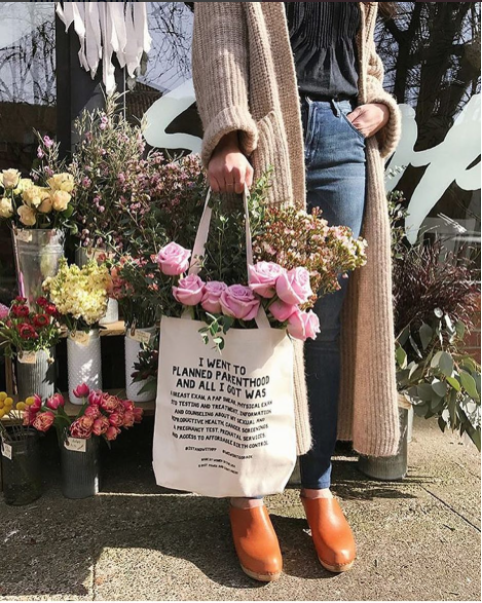 Which brands are you really excited to be working with this time?
I was so excited to have a few more artists on board this time, Lisa Congon's piece is so gorgeous I had tears in my eyes when she sent me the image of it, she created it as a tribute to Philandro Castilo and what a poignant message indeed. "We Are Not Free Until Everyone is Free".
Also I was so honored to have so many brands come back again after donating so generously in my first auction which ran in February and benefitting The ACLU. Brands like Soor Ploom, Common Good Home, Marrow Fine, Found Company and Polka Dot Club are among some of my favorites.
What have you learned from organizing an event like Still We Rise?
It's a passion project for sure, lots of work, constant emailing and reminding, so many little details to keep straight, but it's all worth it when it comes together and bids start flowing in.​
How do we bid?
You bid in whole dollar amounts directly in the comments, just put the dollar amount. The auction ends Tuesday at 9:30pm PST and then I'll contact the winners and set up their donation and connect them with the brand. ​
The Still We Rise auction runs until Tuesday the 27th and includes brands like Soor Ploom, Mabo kids, Apolina Kids, Misha and Puff and Goat Milk. Please visit the Still We Rise auction on Instagram, and help Lindsay raise money for some really good causes. New items has just been added.