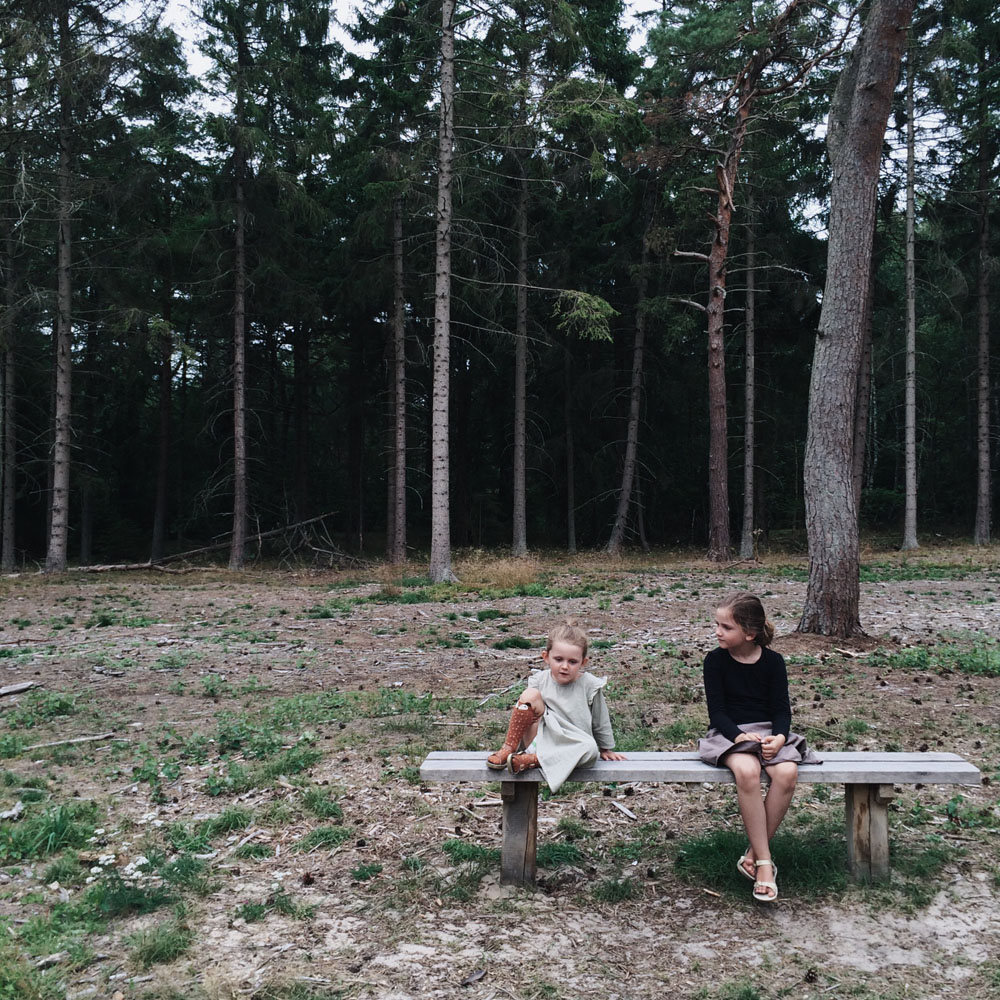 • Some thoughts on a mother's urge to keep all the little memories alive and a look back at some of our favorite 2015 moments •
To me, motherhood consists of a larger collection of small moments which together constitutes my life with my daughters. In all those moments lay my happiness, my fears, my sadness, my love, my anger, my biggest struggles and my admiration for being able to see these two little babies slowly form their own personalities. One thing that I really fear is for those small moments to slowly start fading or even worse, to escape my memory for good.
There are so many things I want to remember. Those little hands in mine, the conversation that takes place between my two daughters while they put their dolls to bed and my toddler's way of talking her dad into anything by always adding a "because I love you" at the end of her requests. The sound of their little feet running across the floor to get to our bed in the morning, my youngest singing "You are My Sunshine" with her soft little voice, how they always comfort each other when one is upset and and how my oldest daughter used to say myoon instead of moon. How they both hate to have their hair washed and combed but still insist on keeping it long. How my youngest up until just a few months ago  would explain why she wouldn't do things with the answer "because it's hot" and how at the age of 3 she still hasn't had anything else to drink than water or milk, still refuses to taste a piece of candy and insists that ice cream, yoghurt and all other things sweet are stinky.
2015 was long and filled with magical moments. With smiles, tears, half drunk cups of coffee, picnics, playground trips, laughter, love, messy rooms, teddy bears, summer dresses, homemade pie, ups & downs, dinner eaten on the couch, disappointments, messy hair, foam baths and tons of other things that I hope will stay with me. And if not, I still have the pictures. So here's to my favorites moments of 2015. To ups and downs, to letting go, to second chances, to longterm devotion, to unconditional love and to new beginnings.
Happy New Year and thank you for reading.