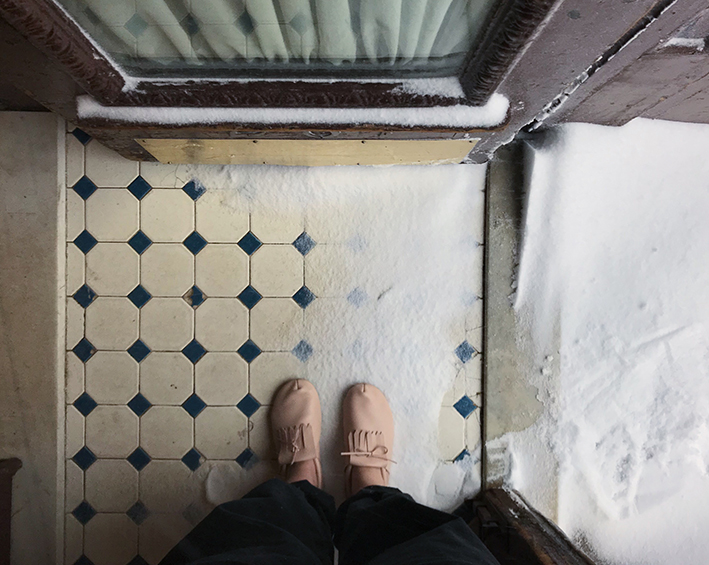 After 10 days of vacation and an extra day off because of a huge snow fall in New York, we're finally getting back to our everyday routines. Though I love spending time with all of my three daughters at the same time, I also enjoy getting back to normal with a bit more time to write and work. That being said, sitting down in front of a computer with an almost one year old seem like a bit of a struggle. But we find our own ways and she loves to make a mess around the apartment and empty out every closet we have while I try just to write a single sentence or two at the time.
With the low outdoor temperatures, our apartment tends to be very warm, which again means wearing only very light clothes indoors. My baby is crawling around in a comfortable onesie, which gives me constant view to her thigh rolls. A big plus in my eyes. And since she's constantly standing up and practicing her ability to walk, a pair of soft soled mocks are almost almost always on her feet. We get them all the way from Sweden, and though it's a long way for a pair of baby shoes to travel, I haven't been able to find anything as good as these from Betón, here in the US.  Made in toxic free, vegetable tanned leather and at a very fair price point.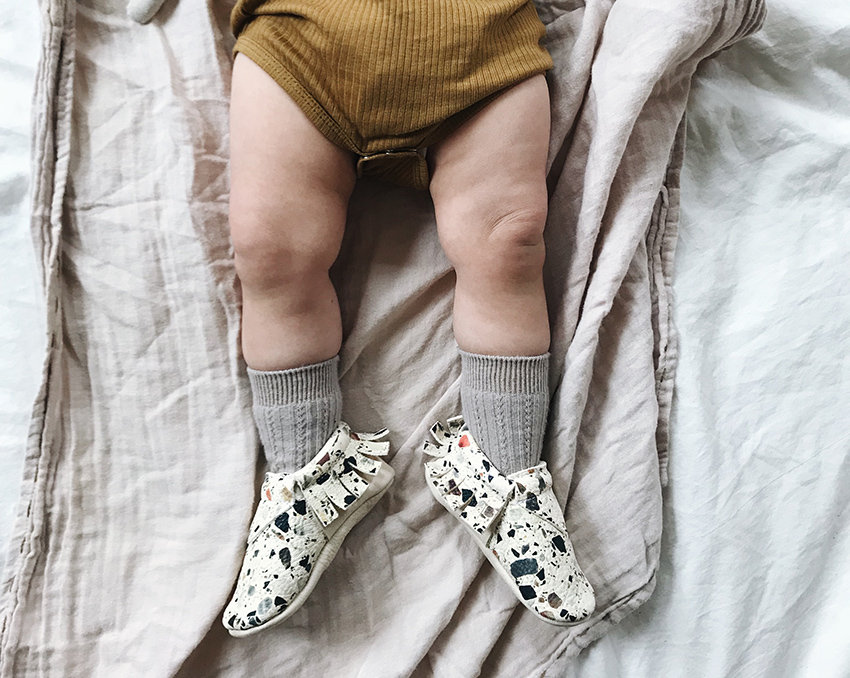 Come January, I'm always in the mood for making a few additions to my own wardrobe, and since I'm not a big fan of seasonal trends and like to be able to keep my clothes for years, I always go for high quality timeless pieces, that I know will fit into my capsule wardrobe, like this skirt, this sweater and this dress that I'm considering purchasing this season.
As you might have read in my last blog post, I decided to spend the month of January getting into healthier eating habits. Since I have very little knowledge on this subject, I consulted my doctor, who advised me to try a 30 day long reset diet, where certain food groups, which can have a negative effect on your body, are removed. Never have I eaten as much cauliflower, sweet potato, avocado or eggs as I have during these past seven days, and saying it hasn't been a bit hard would be a lie. My body has reacted to the cab and dairy-free diet with headaches and fatigue, but I'm starting to feel better and am getting used to drinking my daily cup of coffee black or with a bit of unsweetened almond milk.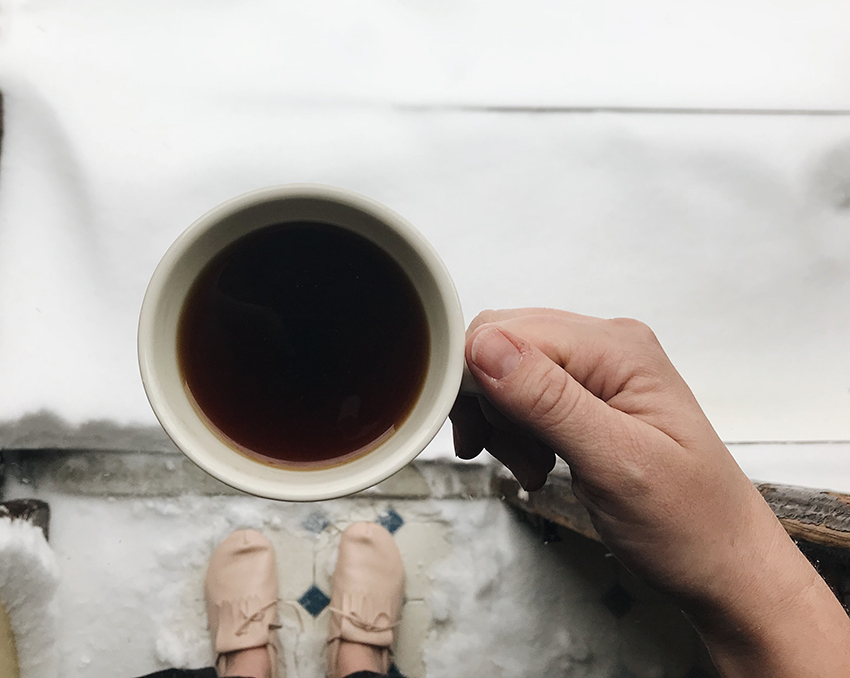 On New Years day, my two eldest daughters and I watched one of my all-time favorite movies, Labyrinth from 1986, with the amazing David Bowie in the role as the Goblin King. Every day since then, we have been listening to the soundtrack from the film, and my five-year-old is now constantly running around singing Magic Dance. I truly believe that introducing your child to other music than just easily digestible pop made for a young audience can form their taste in music for the rest of their lives.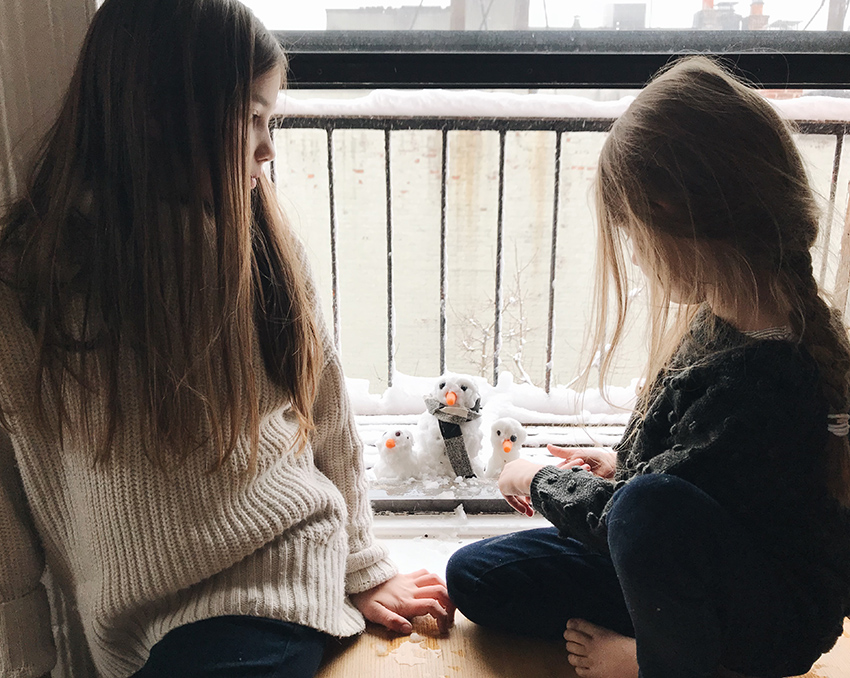 With the storm hitting New York a few days back, snow covered the whole city and though it's been too cold to go out and play in it for more than 10 minutes at the time, we managed to built some tiny snowmen on our fire escape whom are now standing outside our window, looking at us with their blueberry eyes and carrot noses. And now that we have had or 30 centimeters of snow, thrown a snowball at each other, and felt the arctic wind in our faces, I'm dreaming about spring. About temperatures that allows you to go outside wearing just a wooly jumper, not having to jump over puddles of slushy snow every time you cross the street and not having to defrost your toes every time you come home.
Until then, I'll let myself hibernate right here under my blanket, go to bed a little earlier and enjoy the snow from the inside of our house.