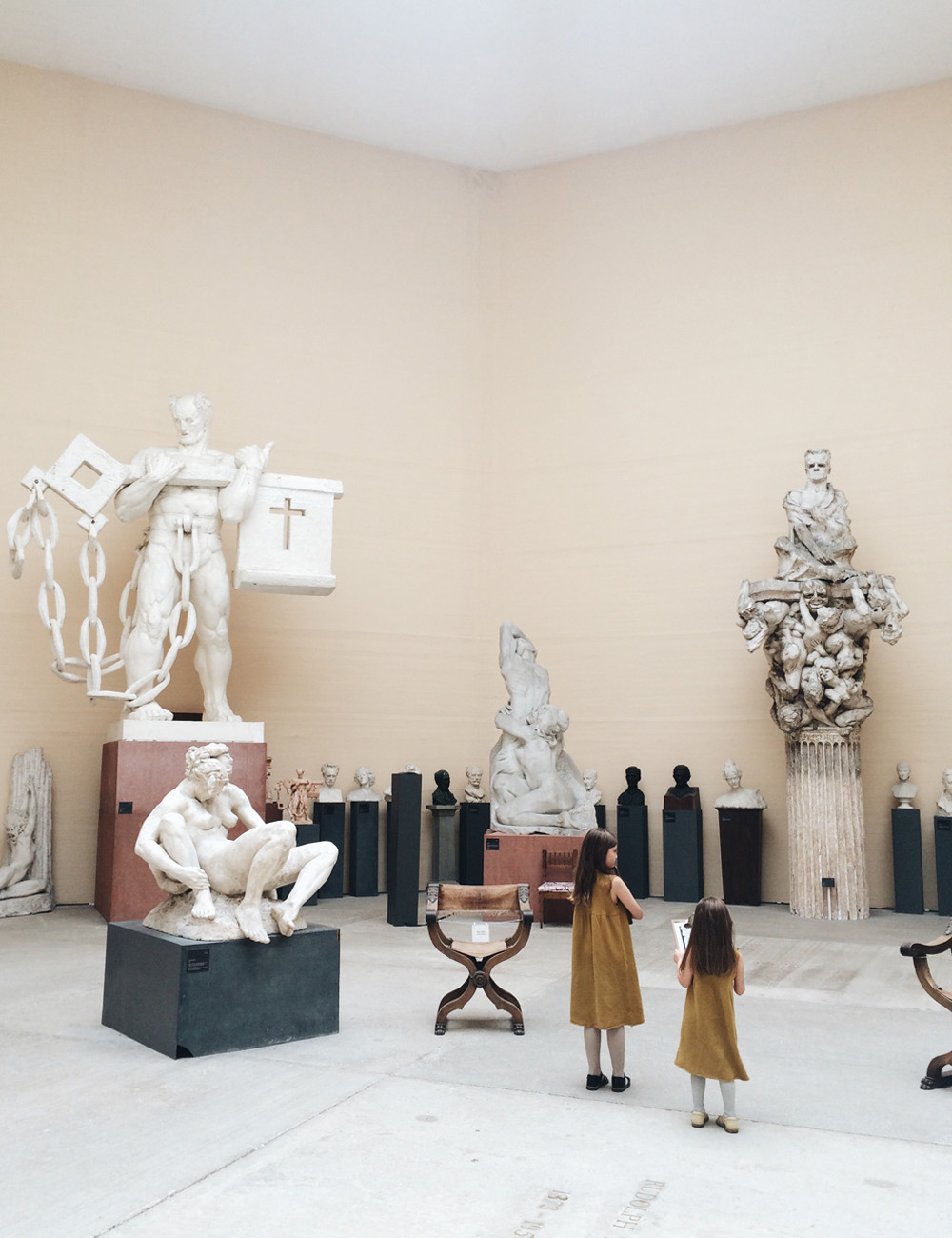 · About a lovely visit to the small but amazing Rudolph Tegners Museum and a short list of other Danish museums that my girls really like ·
For the past couple of weeks the summer in Denmark has felt more like a cold, grey Scandinavian autumn. So we have tried to keep busy with other things since the weather isn't very beach friendly.
Earlier this week we visited Rudolph Tegners Museum, a small museum not far from our summerhouse, situated in a beautiful landscape of rolling heather covered hills. The museum's entire collection of sculptures are by the the Danish artist Rudolph Tegner (1873-1950), who also designed and built the building and is also buried under its floors.  →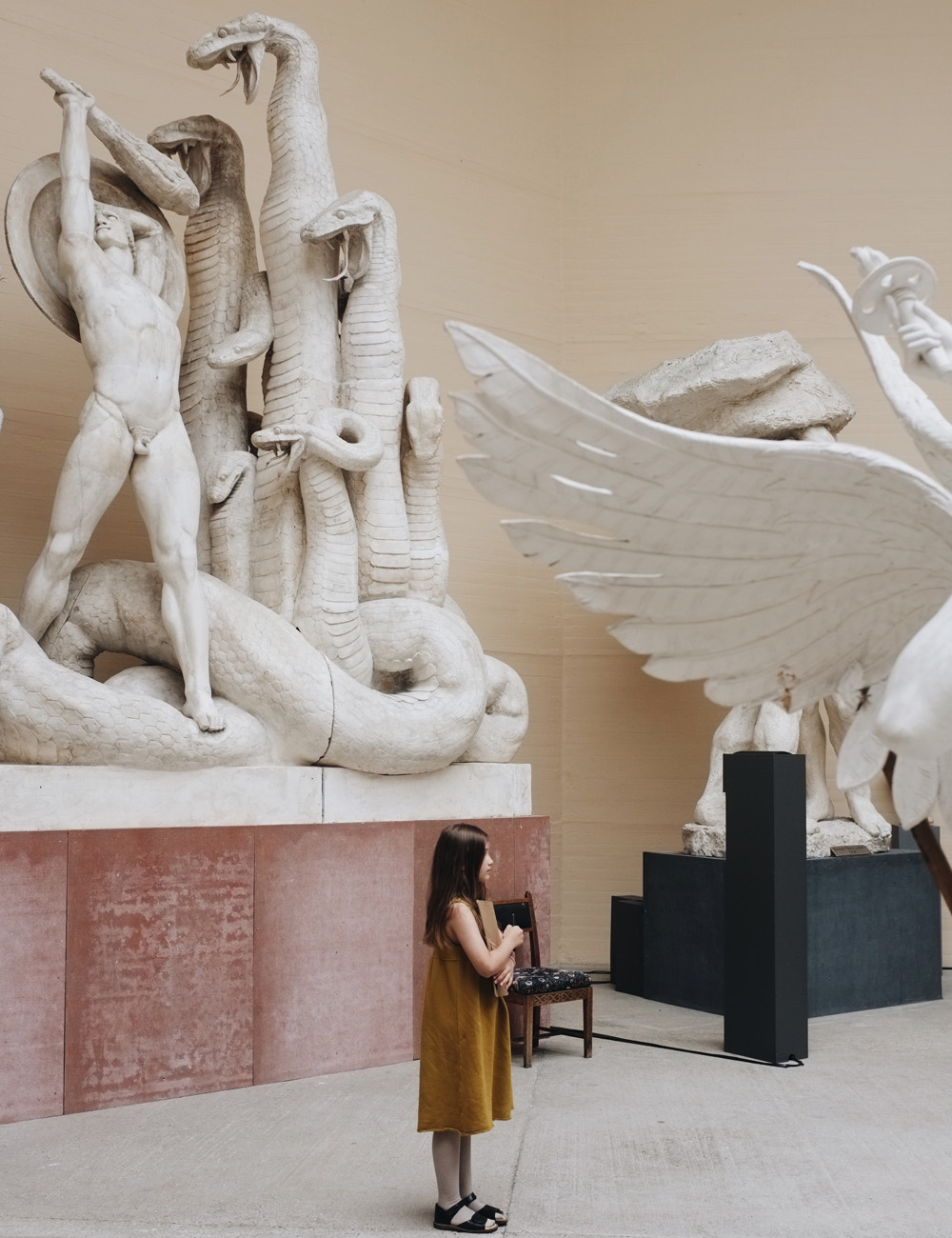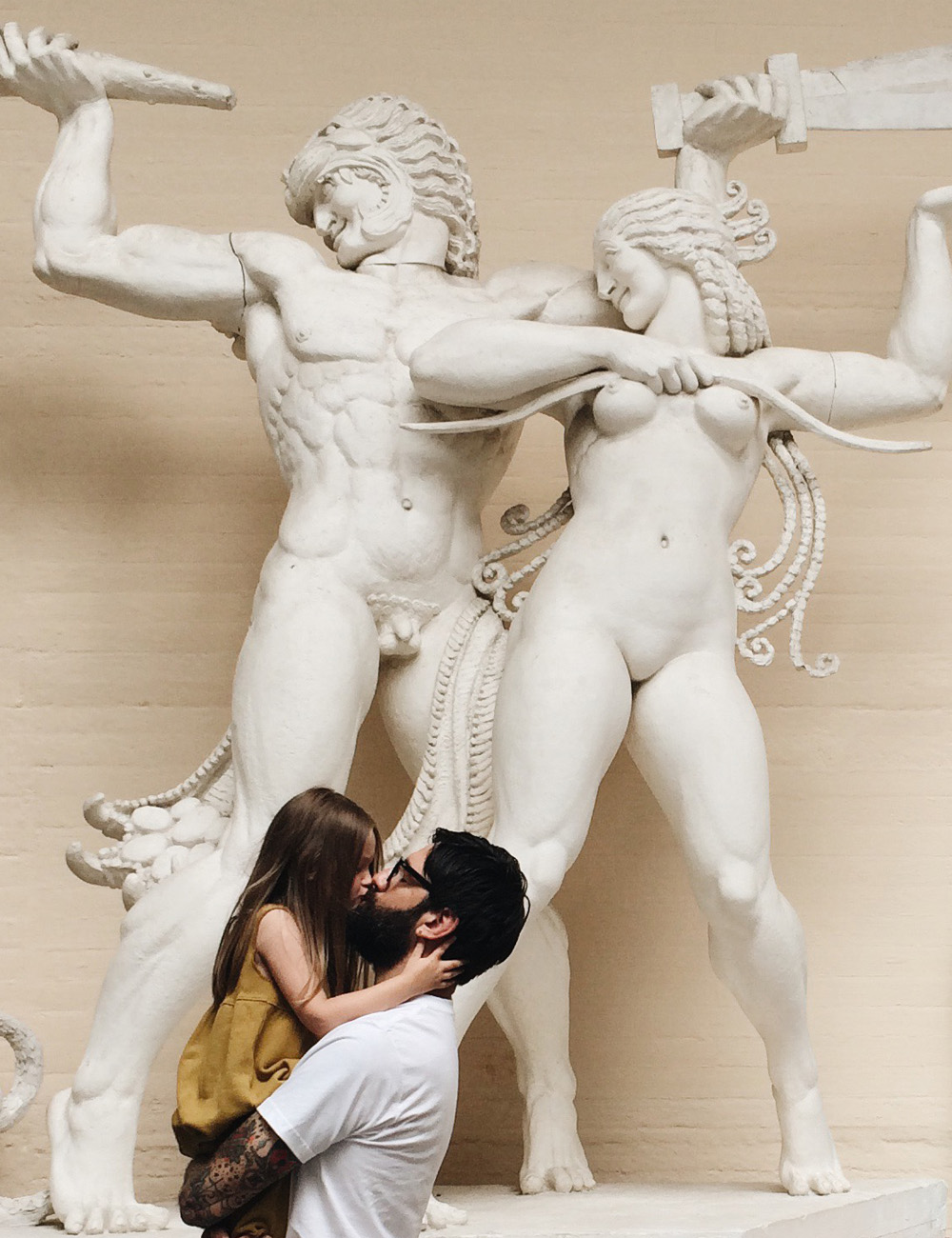 The sculptures are huge and bombastic and even though both our girls are used to visiting museums like The Whitney, MOMA and Guggenheim back home in New York, this little place, with its amazingly beautiful rooms seemed to impress both of them. The small booklet they were given at the ticket desk with assignments to do while walking around the museum and the little upstairs room where we sat and drew for a good amount of time while looking out to the beautiful landscape only made things better. →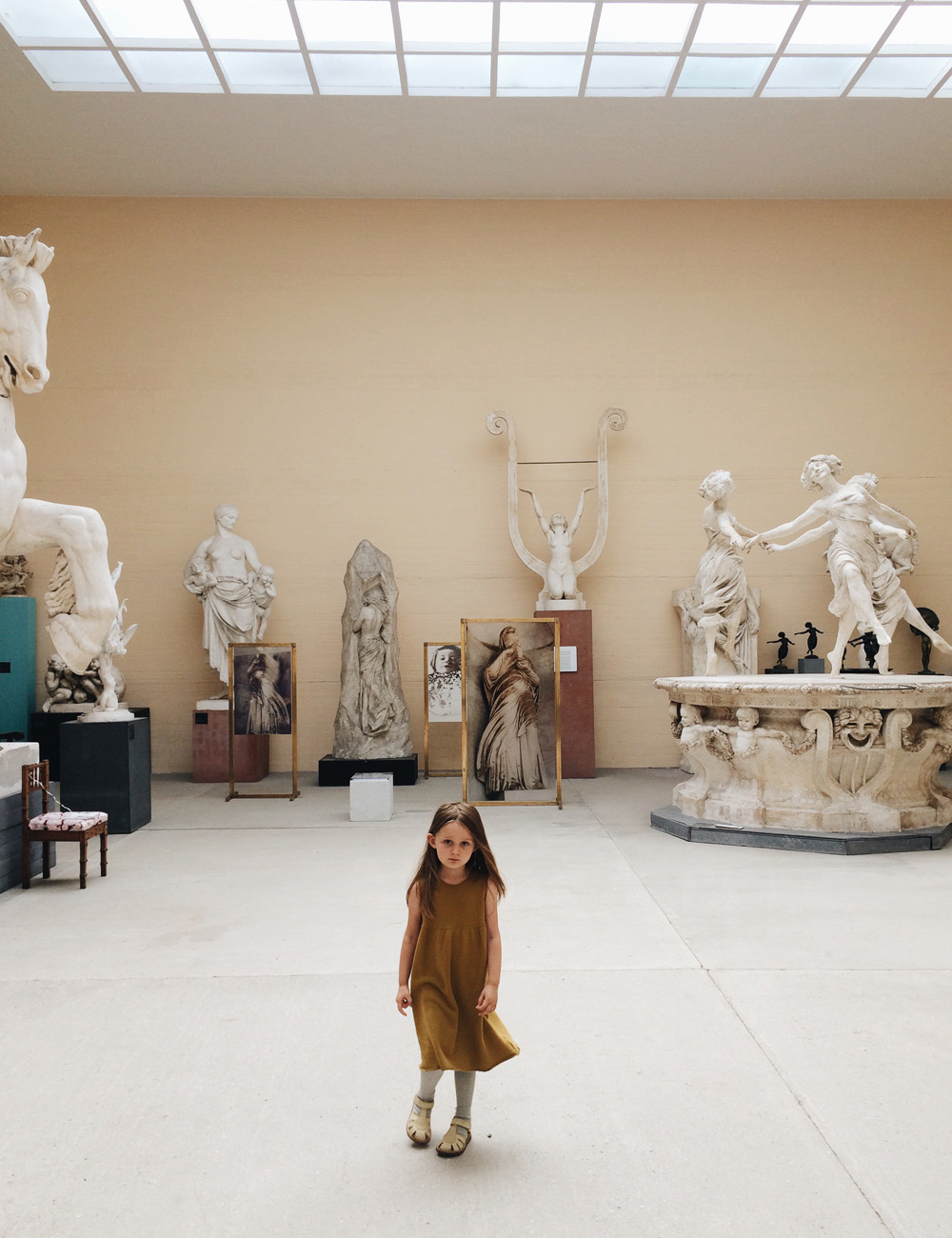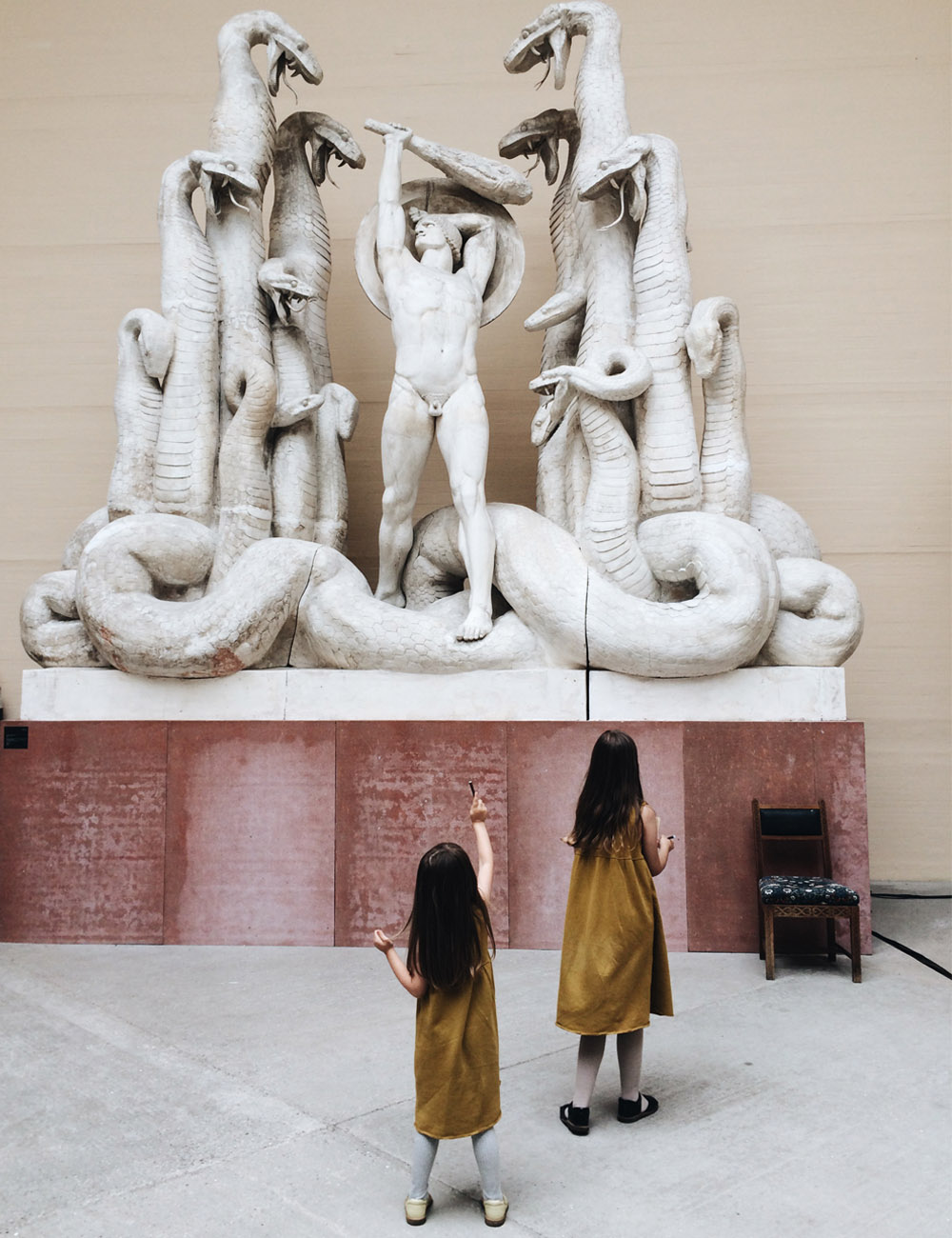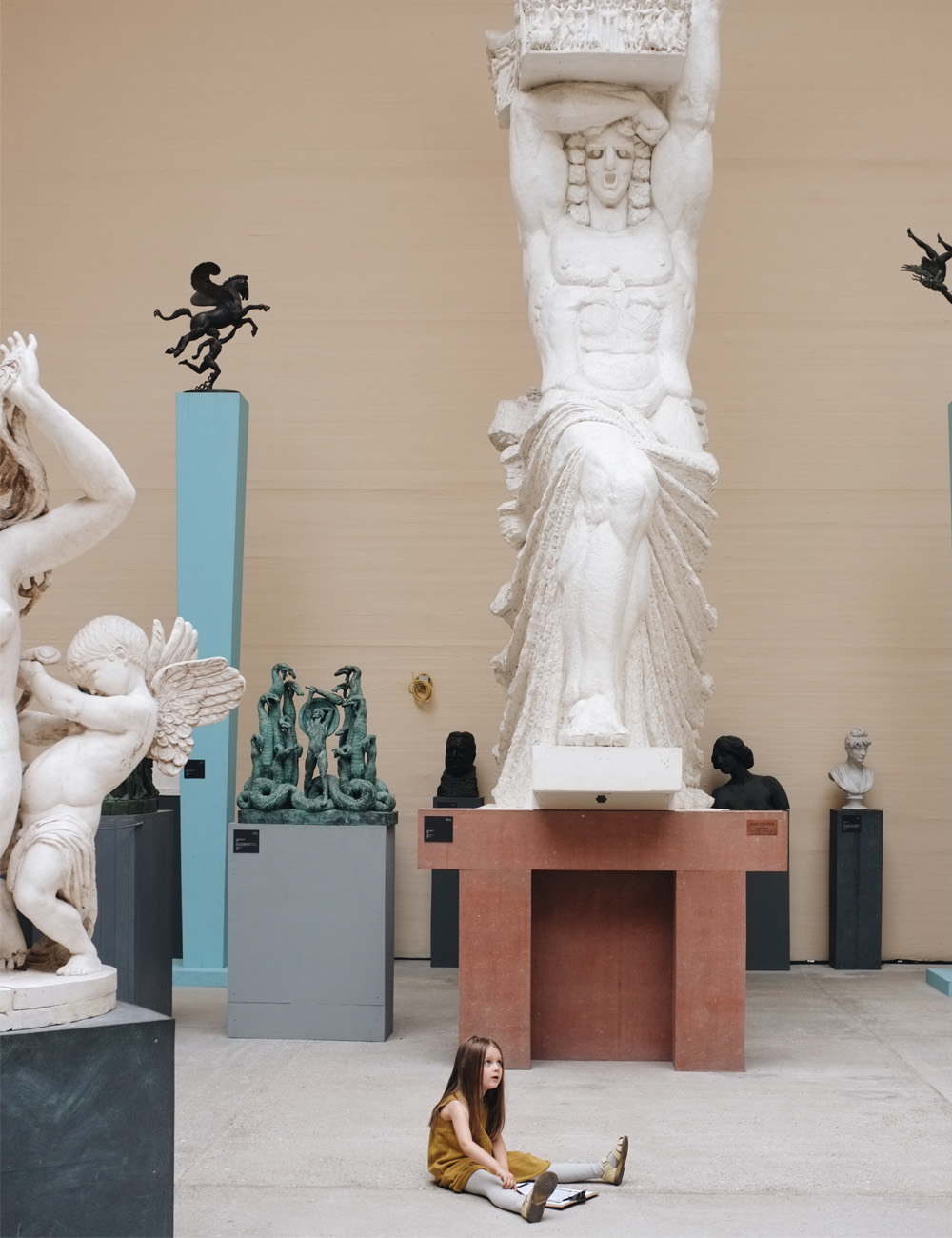 After going through the museum we visited the tiny cafe that only served coffee & cake and very simple but tasty cheese toast. We then went for a walk in the sculpture garden, where 18 large scale bronze sculptures are placed in a beautiful and serene outdoor environment.
Don't miss out of visiting Rudolph Tegners Museum should you ever be in Zealand, and if you feel like visiting other museums while in Denmark with kids, here is a small list of some places that my girls enjoy going to.
Glyptoteket (read about why we love it right here)
And if you want to see which other museums we love or would love to visit, read here.