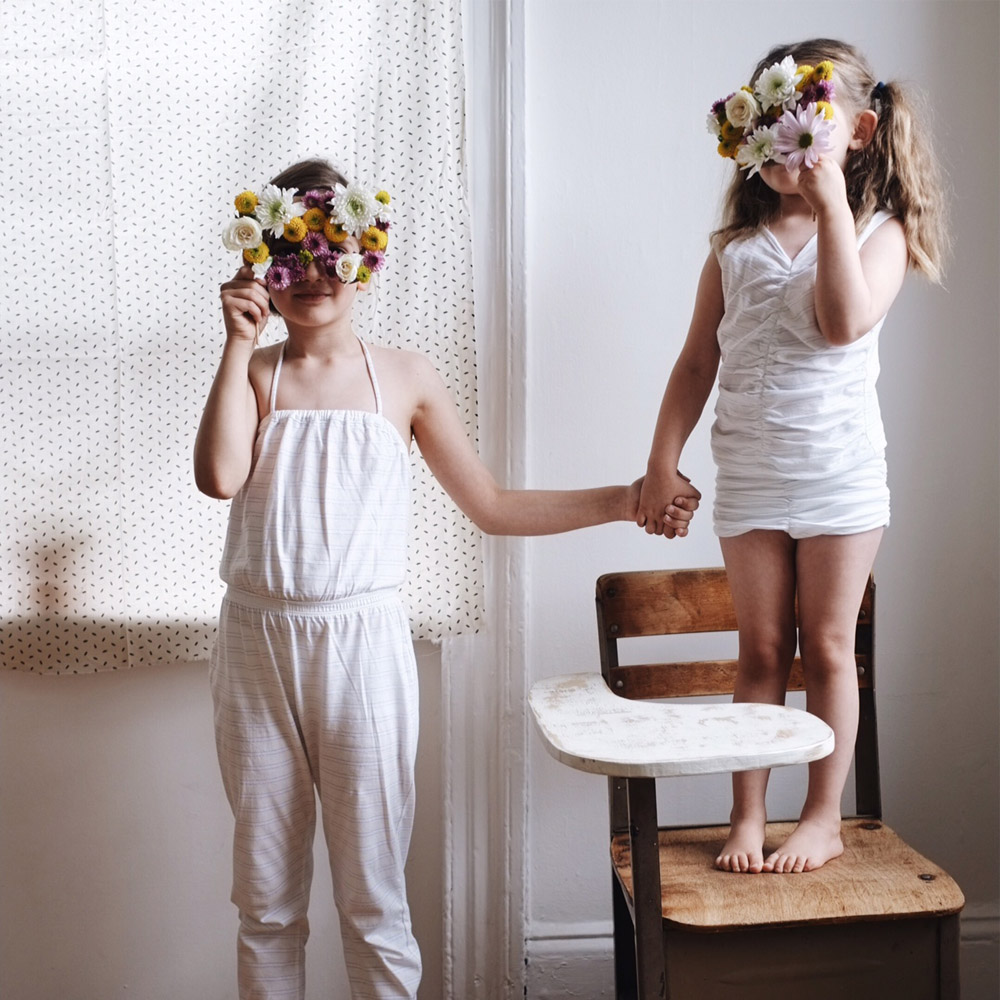 · About flower masks and some lovely cosy clothes ·
Last Sunday we planned a family excursion for the whole day. But then life happened and for different reasons I found myself with a head full of thoughts. I know better than trying to do too much with two kids and a half-distracted mother, so a quick change of plans was necessary.
We decided to put some of the flowers we had bought on sale the day before to good use, and make flower masks.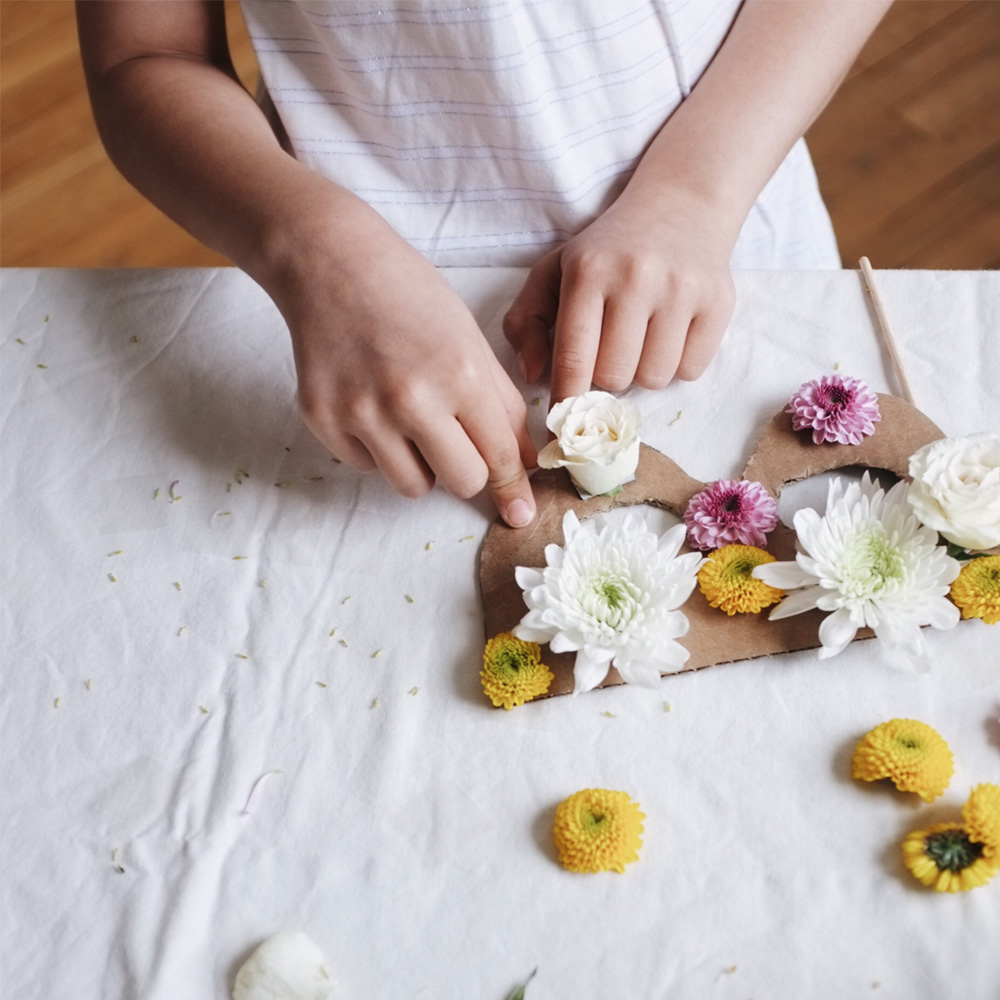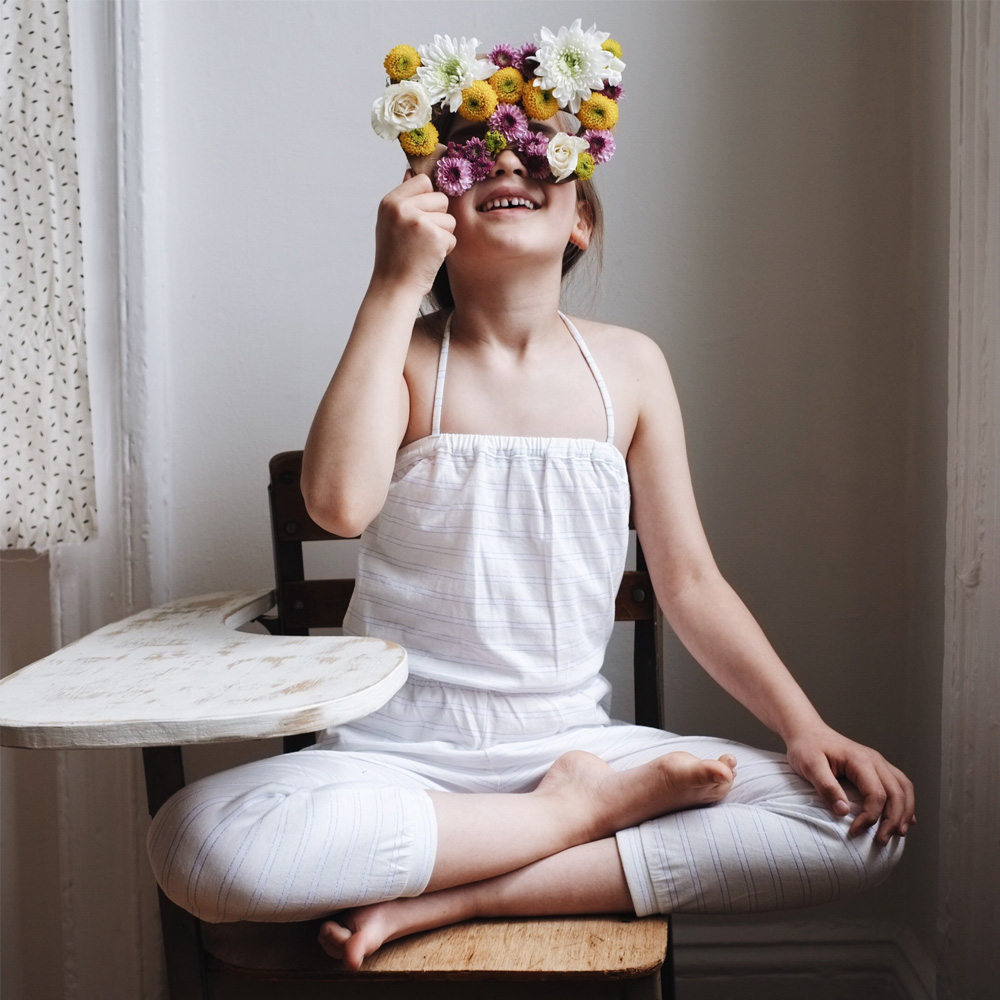 All you need is a piece a cardboard, a lot of flowers, glue and some tiny fingers. We used glue dots (and even a bit of gaffer tape), but I'm sure a glue gun would have made things much easier.
Cut out the cardboard and tape a stick to its reverse side and start covering the mask with as many flowers as you feel like, the more the merrier.
After making the masks the girls came up with a play about two flower fairies and played it out for me over and over again. Now the masks are laying in our window sill, the flowers all dried out and there's cardboard peeking out, but they are still beautiful.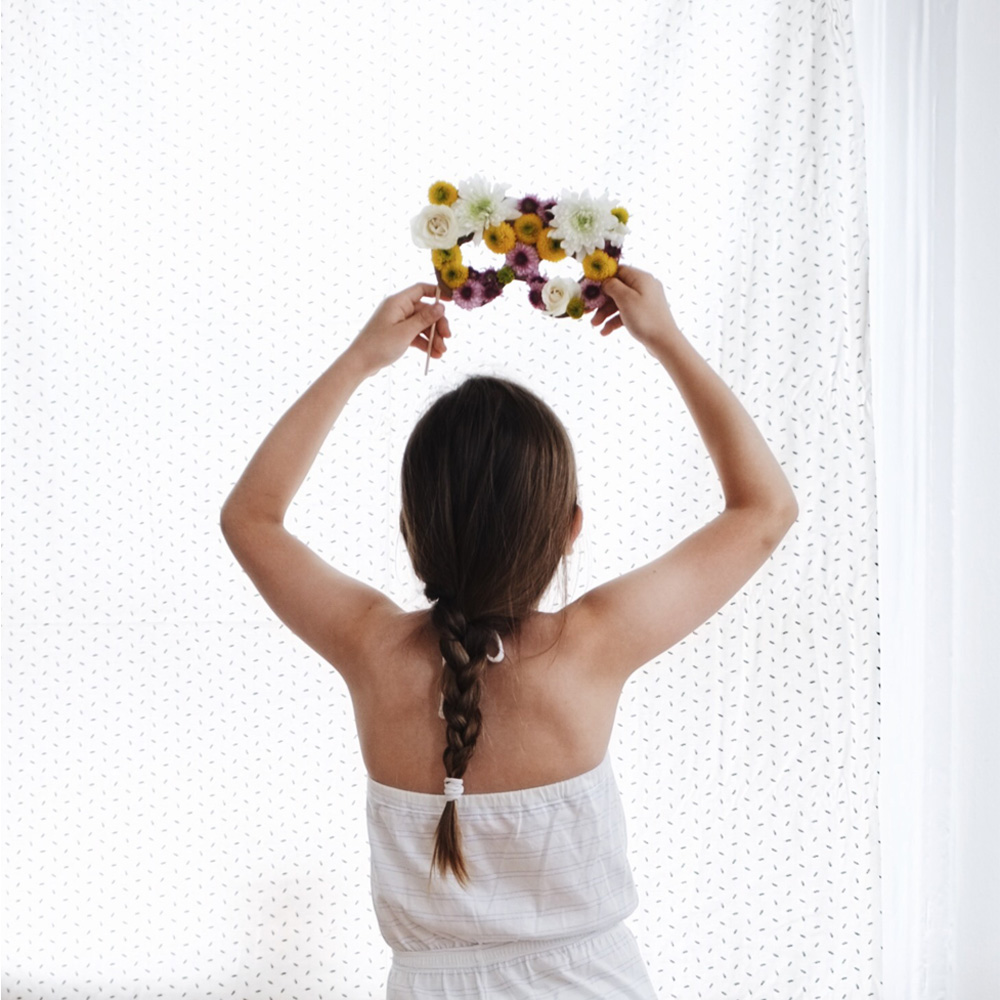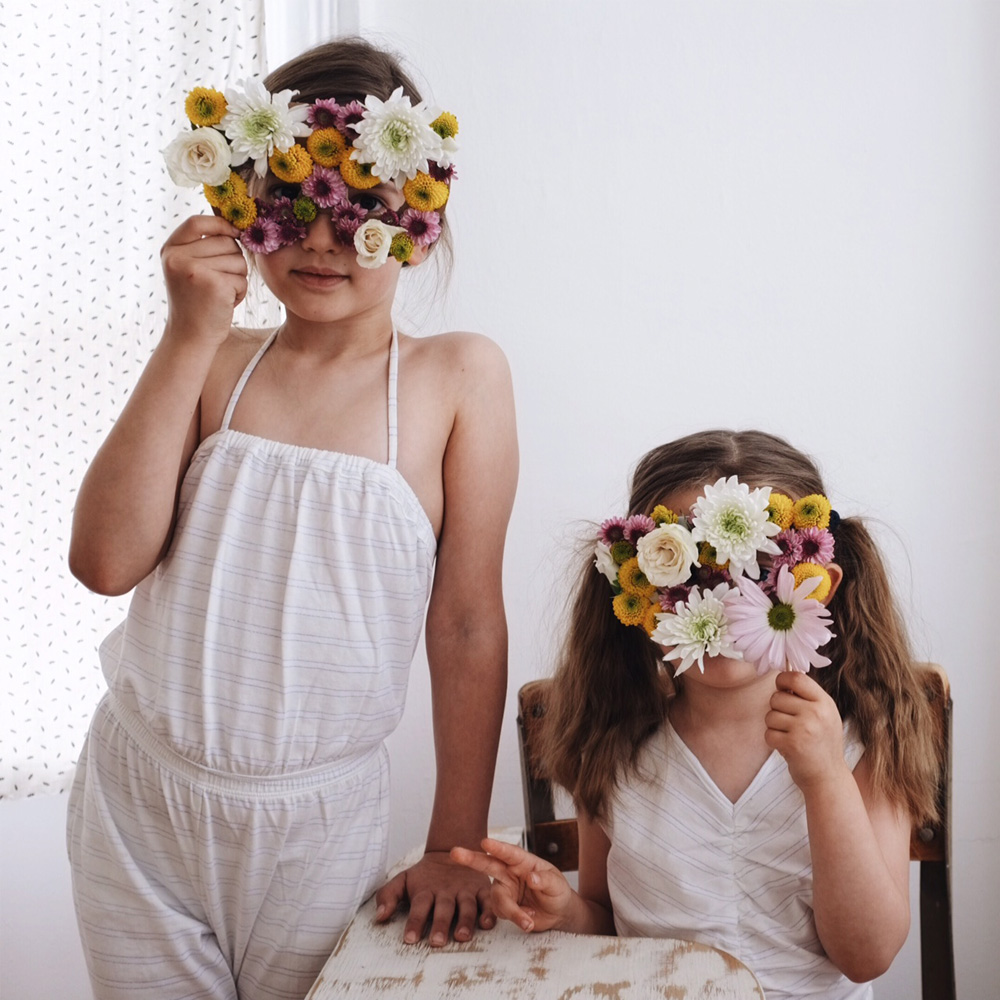 We ended up spending most of our Sunday with indoor projects and wearing cozy clothes. And even though both my girls are obsessed with dresses these days,  and getting them to wear anything else can cause a long discussion, it seems like these two outfits with their silvery stripes and beautiful details have finally convinced both of them that sometimes Sunday's are best spent in a cozy clothes like a jumpsuit or some cute shorts. Definitely not the last comfortable clothes the girls will have from the American brand Flora and Henri. Should your kids also have a big love for dresses, check out this blog post of mine with two of Flora and Henri's beautiful dresses that my girls got last year and still love to wear.
Alma's shorts and top can be bought here and here and Eleanor's jumpsuit here.