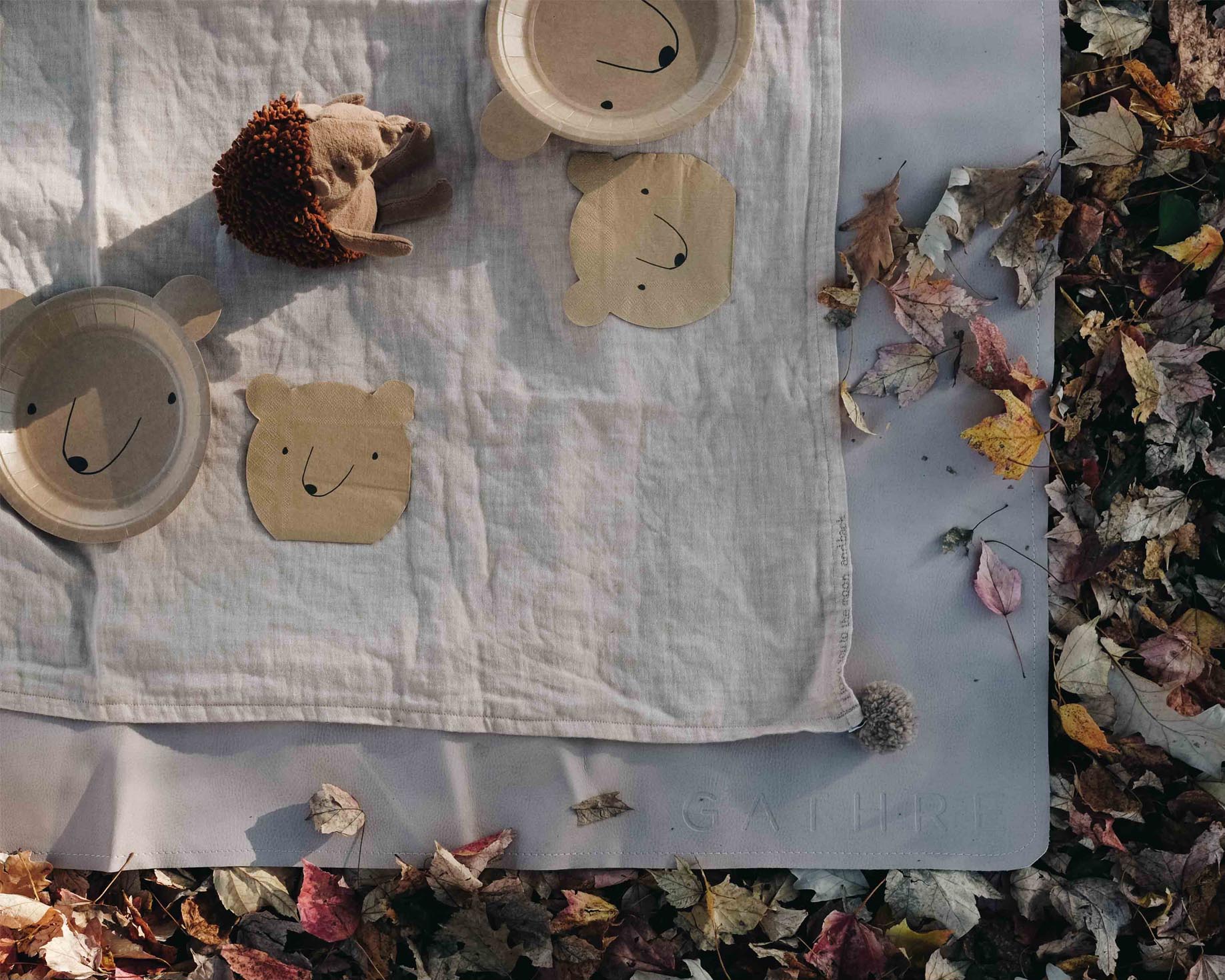 I had promised them one last fall picnic before saying our goodbyes to my favorite season and hello to a cold and quiet winter. One last outing to the park, eating treats on a blanket, playing in the fallen leaves, going to the playground and staying out until bedtime.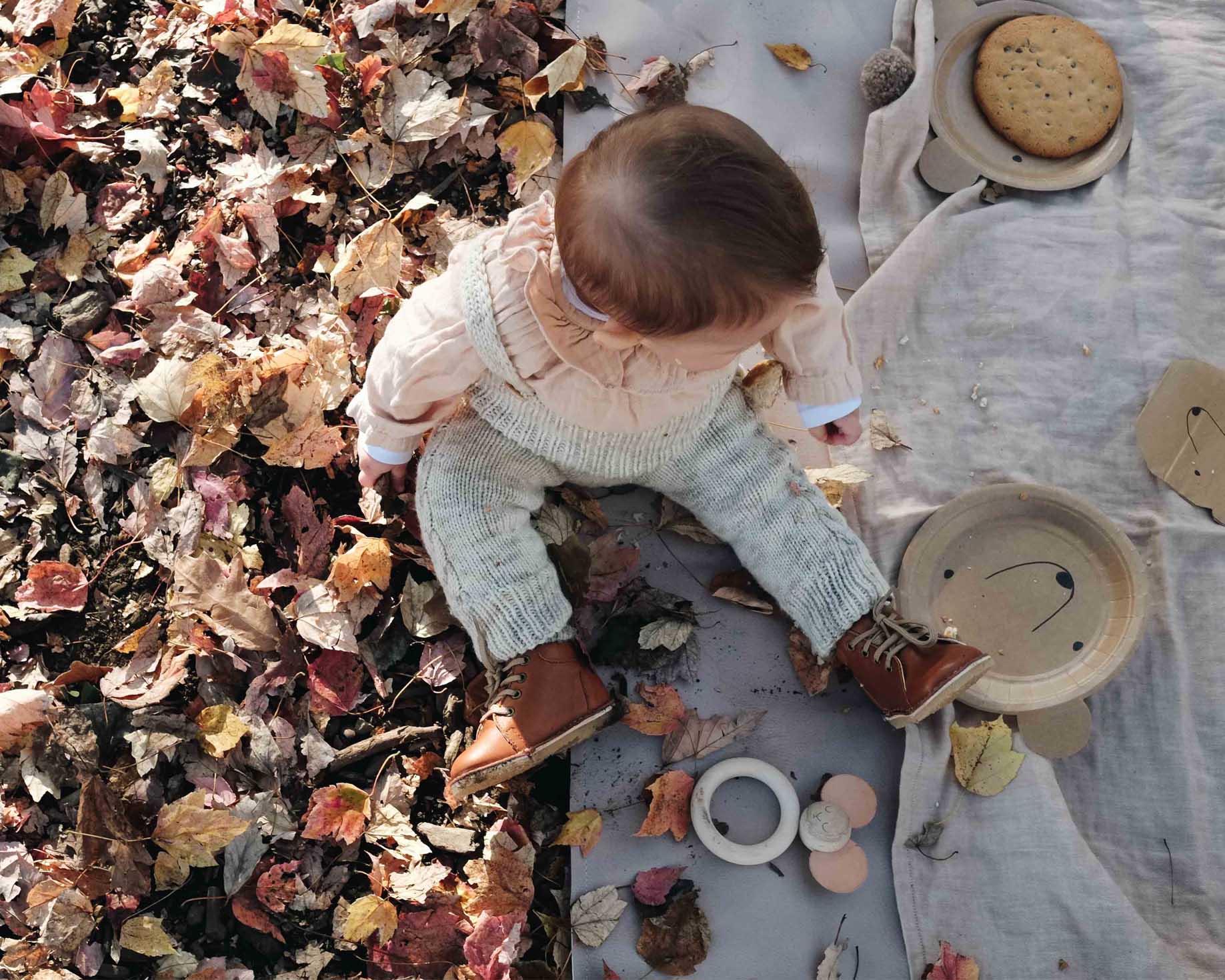 I have been low on energy these last months and since children still need to eat, clothes need to be washed, toys need to be picked up and baby need to be put down for naps no matter how tired or uninspired I have felt as a mother, it's those extra things, that make our everyday a little more magical, that has been down prioritized. Too many afternoons with children playing on their own, to many times where a tv-show ended up as entertainment, too many times have I asked my eldest to read a book for my 5-year-old instead of doing it myself.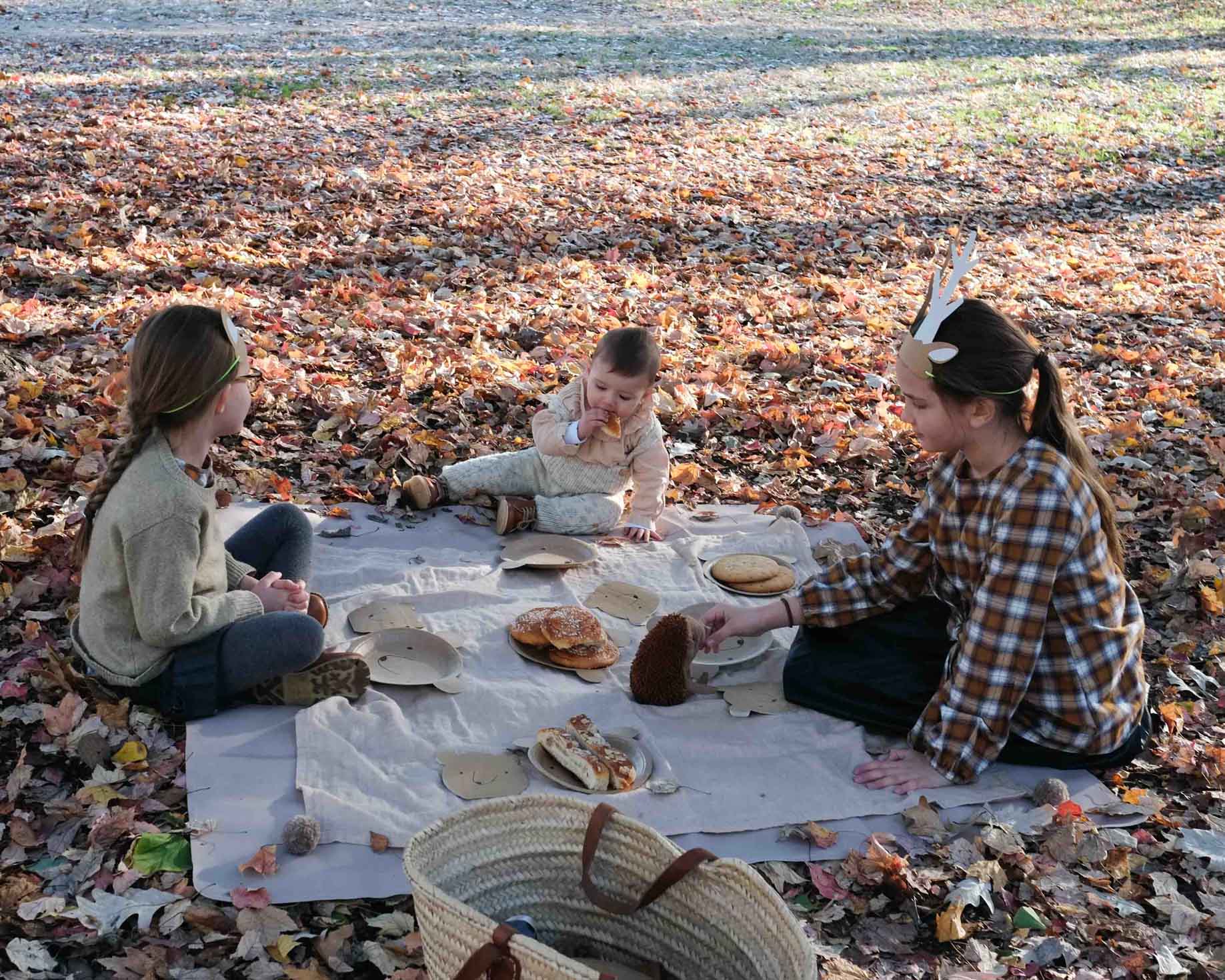 And so, I decided to bring back the magic and go all in on fall. To create a little scene of poetry and playful childhood for me and my daughters and let the girls fell like they were eating their cinnamon buns and oversized cookies in a fall fairy tale setting instead of just a big park in New York City. To do a little extra to make this one of those days that they will remember and talk about.
I found my inspiration in a small and well curated web shop called Sugarloaf.  A beautiful top in muted colors, cozy wooly pants for my baby, dear, fox and bear ears. A little forest mouse beautifully made out of wood and leather and perfect for my baby girls' sore gums, the cutest hedgehog whom my girls instantly named Hedgy and plates and napkins in the shape of the bears as the final touch. And of course loads of sweet treats, which even my baby who normally only eats mashed vegetables, avocados and soft bananas, couldn't resist.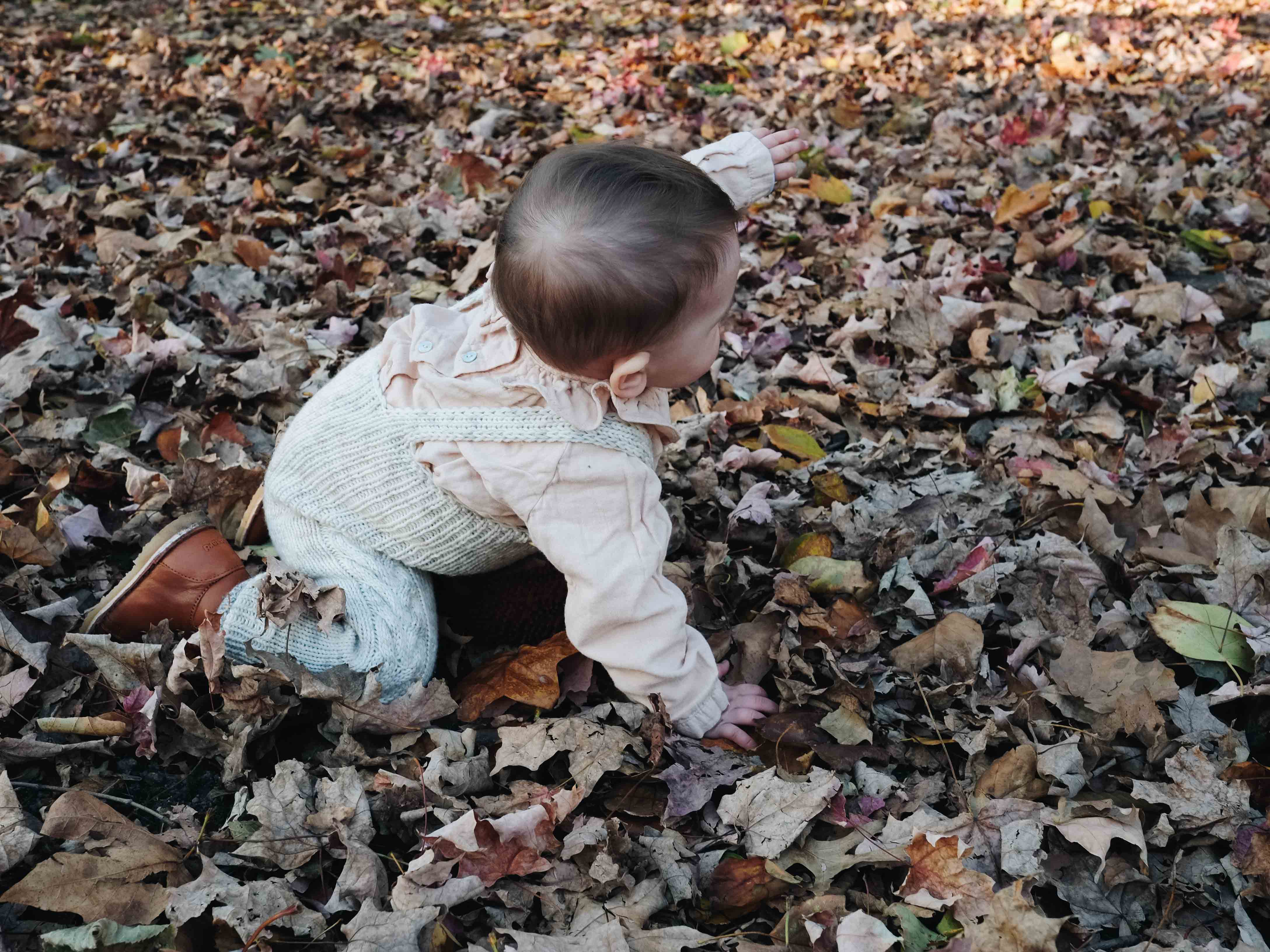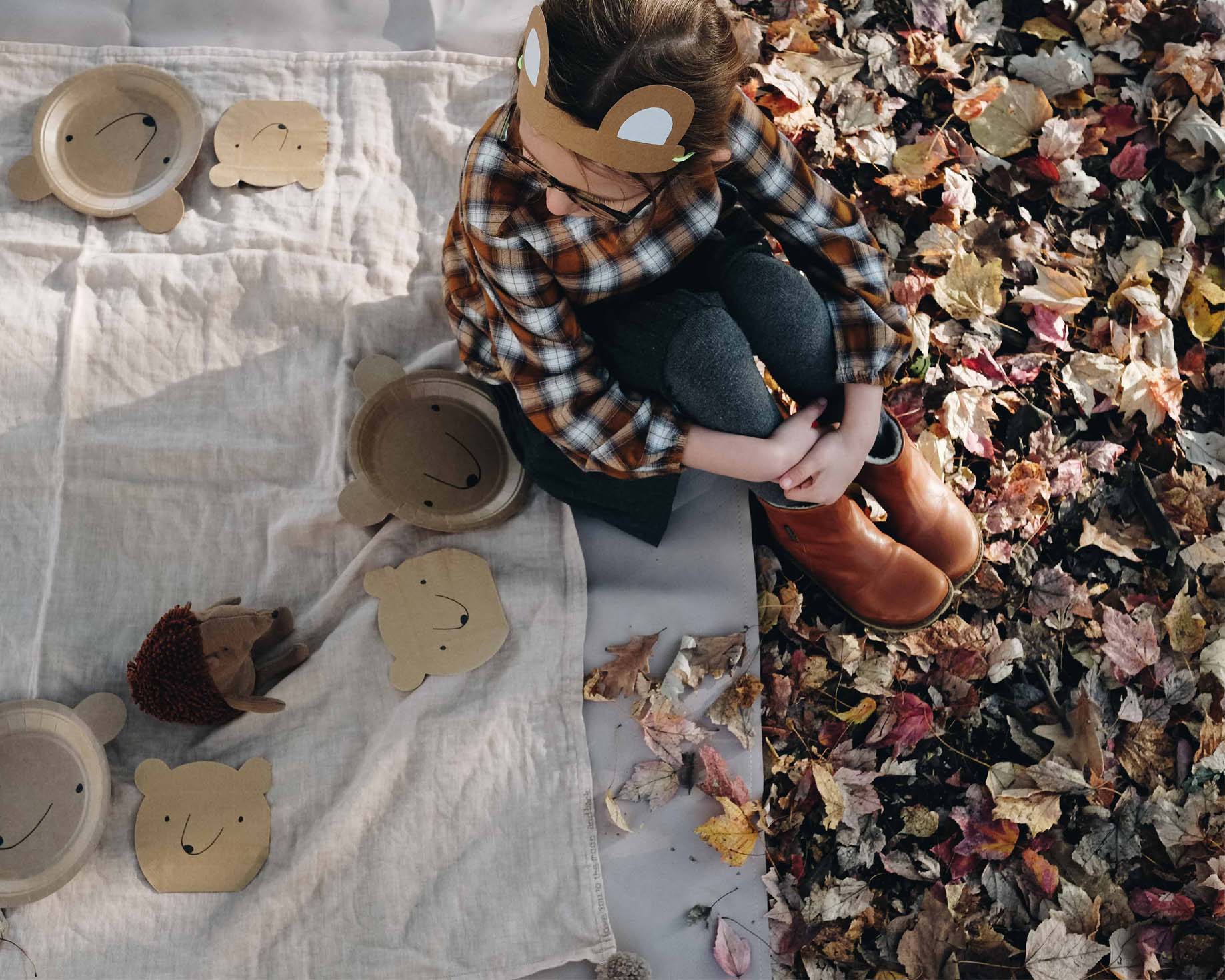 We stayed out until the sun had disappeared and the the darkness took over. The girls made piles of leaves and threw themselves in them, we played hide and seek behind the big trees, threw tons of leaves in the air and felt them falling down on us as big floating drops of fall and came home with red cheeks, messy hair and big smiles on our faces. Ready to leave fall behind and say goodbye to whatever is waiting right around the corner.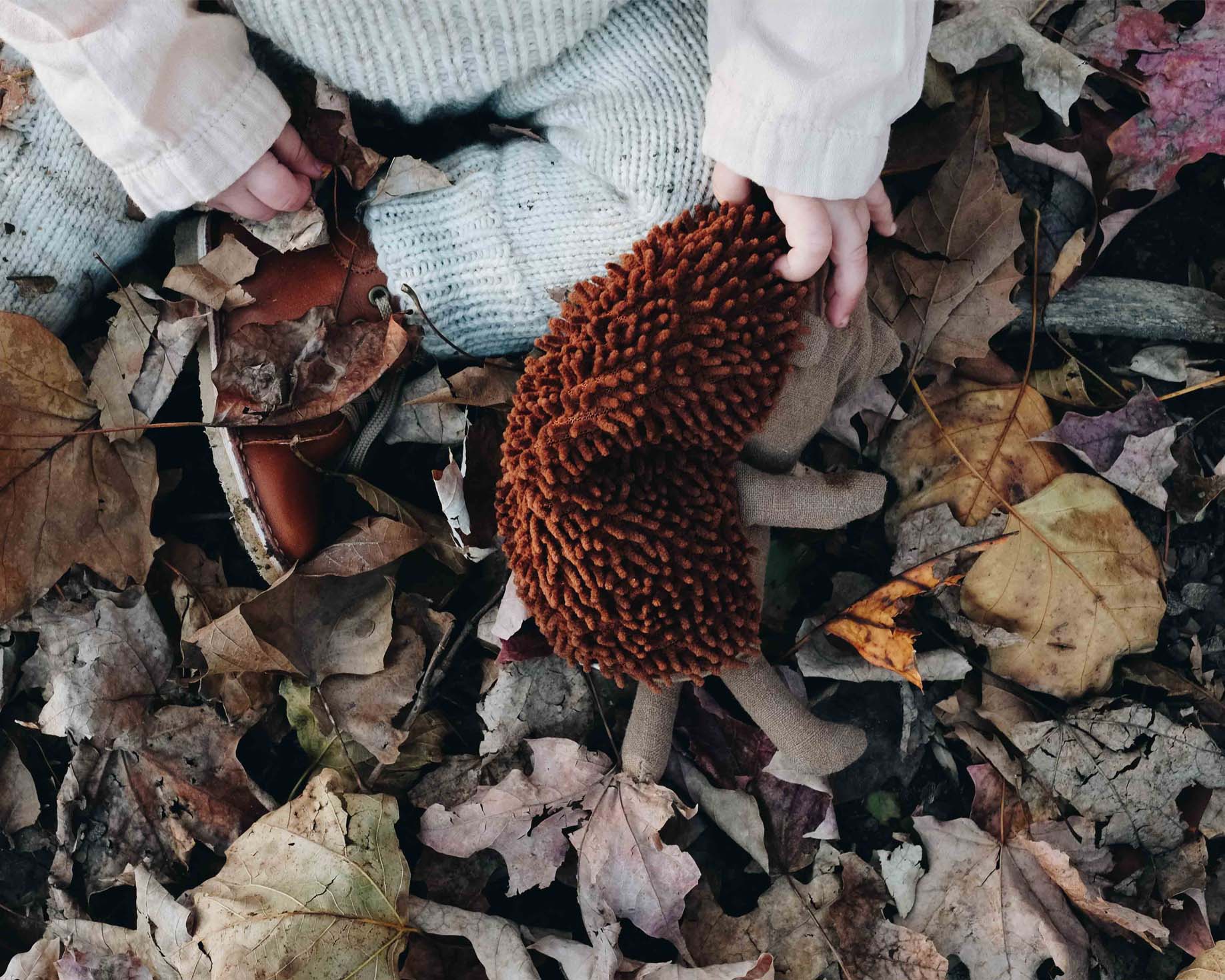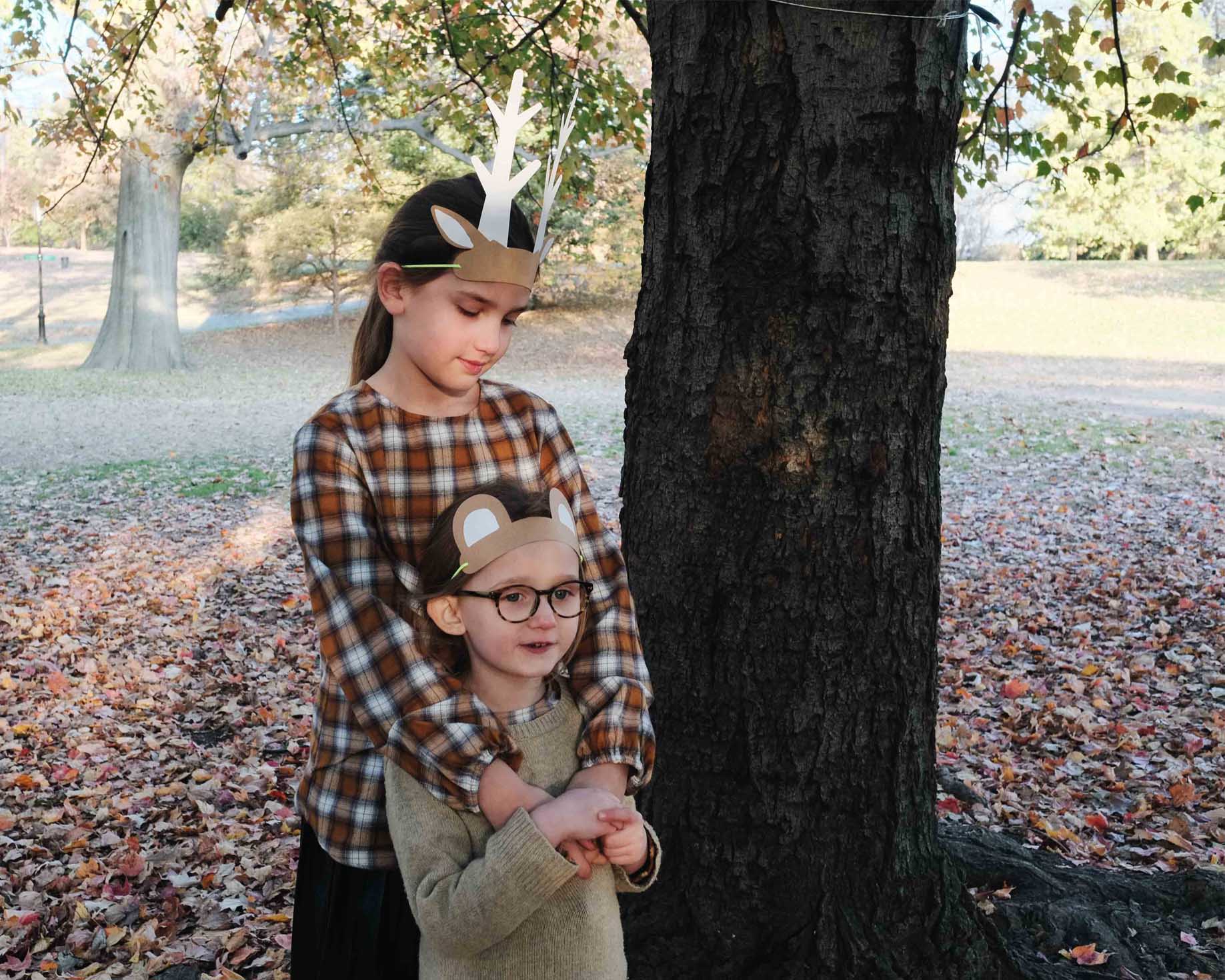 This blogpost was made in collaboration with Sugarloaf shop.
Thank you for supporting brands and shops who support Little Kin Journal.