Ever since I gave birth to my eldest daughter  I've been dreaming about home knitted sweaters and jumpsuits for my little ones, and more than once have I shopped for yarn, needles and the perfect pattern, only to get stuck on the first few rows of needles. I now know that all I needed was a little bit of help and support and a lot of inspiration.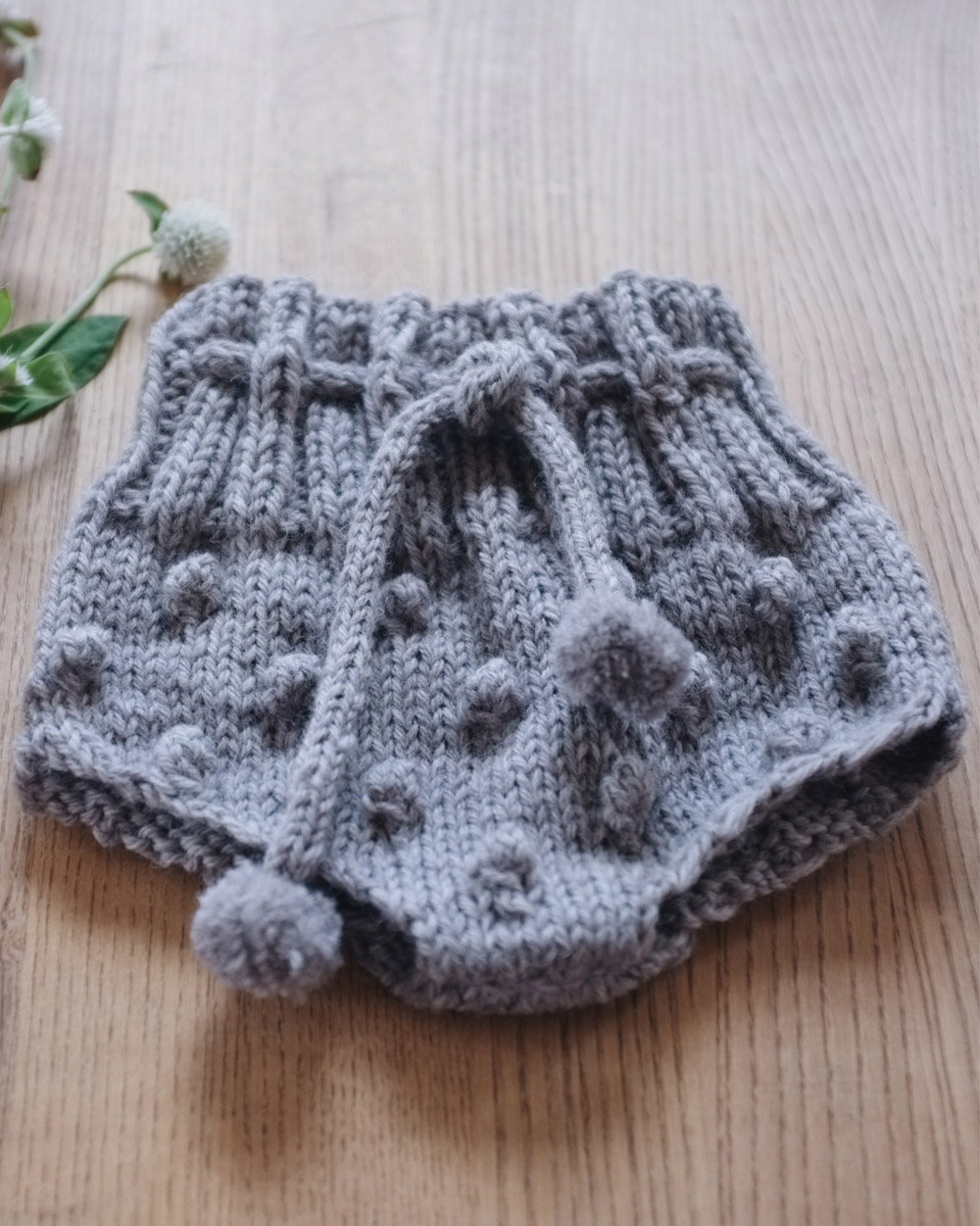 When I found out that I was pregnant with my 3rd baby, I instantly felt the urge to start knitting again. A little January baby dressed in home knits seemed too cute to resist, and I decided to give it another go. This time around I started by doing some research, finding inspiration in easy patterns and the right places to find help whenever I got stuck, and it worked. Turns out, Instagram is an endless source of inspiration for knitters. A lot of lovely ladies make their own patterns, show them off on instagram and sell them online, and most of them are more than willing to help, should you get stuck while knitting one of their patterns.
I've made a few knitting-mother-instagram friends, who showed me that youtube can be my best friend and go-to teacher, and who have been kind enough to tell me which patterns to start with and what materials to go for.
It has been a month since I picked up the needles and started to knit, and I've just finished my 3rd item for my January baby. The first thing I made was the popcorn shorts (you can buy the pattern here), and even though it doesn't seem like the easiest pattern to start out with, it turned out to be perfect for me; It's made on a fairly large needle size with thick yarn, so it's fast, and because the design is small (we're talking the size of a pair of baby underpants) it's fast to make, and so cute that I really wanted to see it finished.
Here are my beginner tips on how to start knitting:
Start out with small items, starting to knit for a newborn is pretty perfect.
Read the whole pattern before you start. Read it slowly, one sentence at the time. For me it seemed like a foreign language, until I realized that in a lot of pattern booklets, there are detailed explanations in the back.
Pick a project that you actually want to finish. I've lost count of how many scarves I've started to make, and I never finished one because I didn't feel the urge to.
Don't be afraid to make mistakes and unravel your work. It's a learning process, and your first few pieces will definitely not be perfect. That really isn't the most important part when you first start knitting.
Seek help when you get stuck. Ask fellow knitters on Instagram, the lady working in your local yarn shop or turn to youtube for help.
Invest in good equipment and materials, and know that the right needles can be a very personal thing. I got recommended to start out with metal needles, but kept on loosing masks and making mistakes until I switched to bamboo needles.
Go for something small that you can manage to finish in just a few weeks. Having finished your first item is probably the best incentive to keep going and becoming better.
My favorite Instagram knitters. Some of them design and sell the most beautiful patterns, some are just mothers who love to knit. I love looking at everything they make.