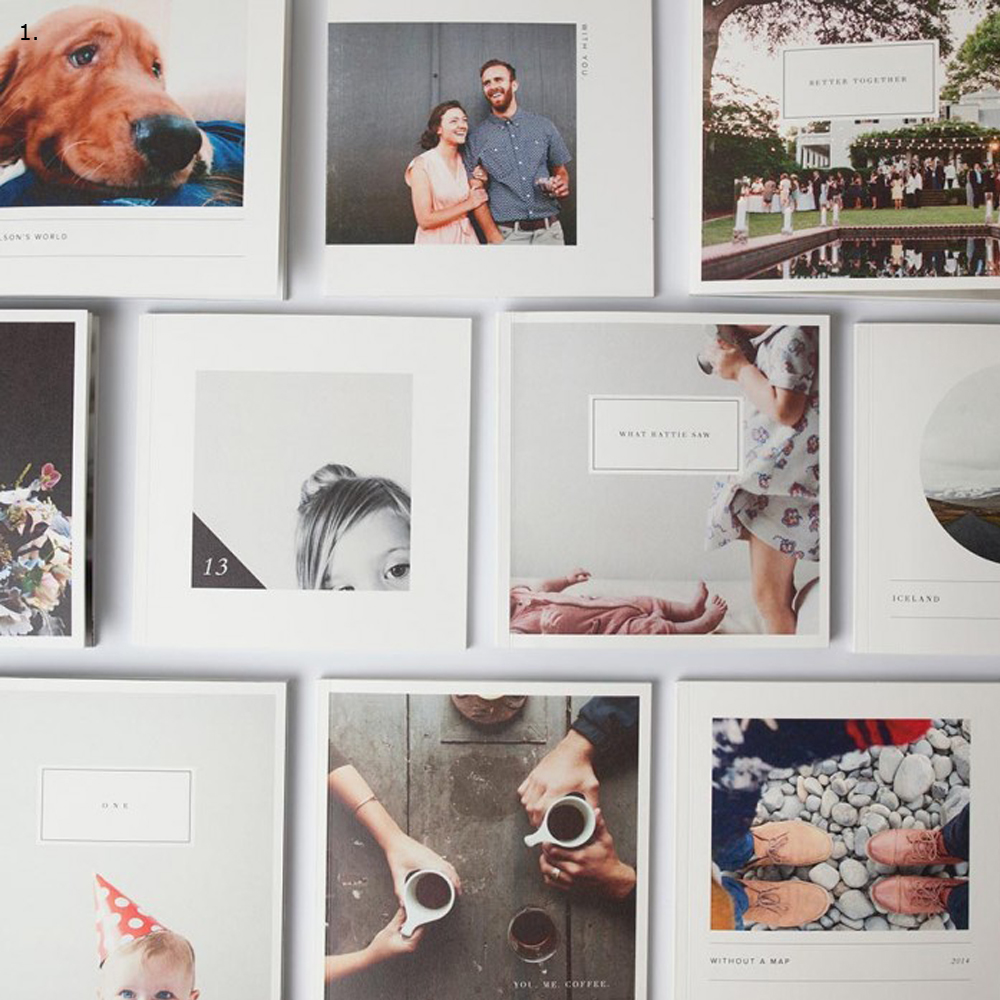 • My personal Holiday gift guide for the little ones •
It feels like November was over in less than a few minutes, and somehow we never got around to do half the things we wanted to do. But then again, when do we ever? We did however love every single moment of this beautiful last Autumn month, and for once I'm okay with tomorrow being that famous first day of Christmas.
I have decided that this year my Christmas well be 100% stress-free, and though some presents still have to be made by my own hands, I have finalized the list of what my girls will find under the tree.
Here you have my holiday gift guide for the little ones. Nothing huge, nothing extraordinary, but small and well made things, that I know my girls would appreciate.
1. Photo book / artifact Uprising Both my children love looking at pictures of themselves, and since I never got around to actually make a Childhood journal for any of them, I'm now catching up with a small photo book for each of them, to round up the year.
2. Animal headdress / Sara Lowes I'm absolutly in love with these handmade beauties, and I'm sure my girls will be as well.
3. Letter bricks / Ooh Noo Since my youngest started pre-school a few month back and the thought her how to spell her own name, she has been obsessed with letters and spelling.
4. Notebooks / Émilie et Ida Both my girls love drawing (and writing) and for some reason, doing it in a notebook is always much more fun than just on a piece of paper.
5. Bolega basket / Fawn shoppe for all their little collections.
6. Dot wall stickers / Chispum Since we're renting here in New York, we can't make any major changes in the kids room, but these dots would without a doubt add a warm and childish touch to the walls.
7. Handmade doll / Little Kin I'm making several christmas presents myself, including a new doll for my eldest, since she can't keep her hands off this one, that I made for her sisters birthday.
8. Letters / Little Village People Both my girls somehow want their names on their beds, and though I had planned to make a name garlands for each of them, I might end up with these beautiful letters instead.
9. Eggcup / Buddy and Bear we all love a boiled egg in the morning, but we still haven't gotten around to  buy any eggcups since moving here. These would bring out joy every morning.
10. Slippers / Crew Kids Nothing worse than cold feet.
11. Dress / Soor Ploom  12. Dress / wallaby  13. Pinafore dress / Mabo kids 14. Twirly play dress / Alice + Ames Both my girls prefer to wear dresses everyday, and these would be perfect for both everyday use and a bit of dancing and twirling.
15. Lip balm kit / Rudolph Care You and your girl can make your own organic lip balm and put it in the cutest little containers. Do I need to say more?
16. Cookie cutter / Meri Meri I'm quiet sure a unicorn cookie could save even the darkest and gloomiest of Mondays.