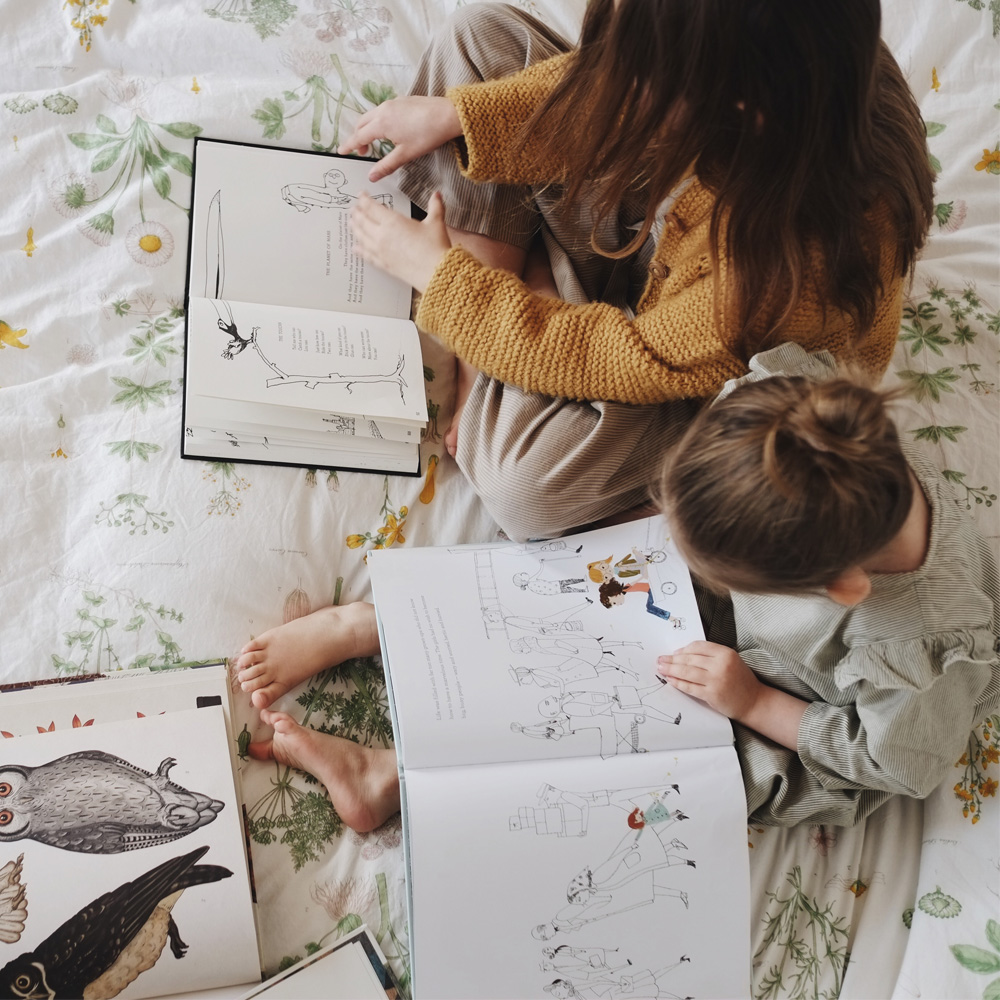 • Some of our favorite children's books right now • 
With a fresh cup of warm coffee, plenty of snacks and a warm blanket within reach, we enjoy spending hours and hours reading through our favorite children's books. Me reading for both of my girls, them reading by themselves, or what I like most of all, Eleanor reading for Alma.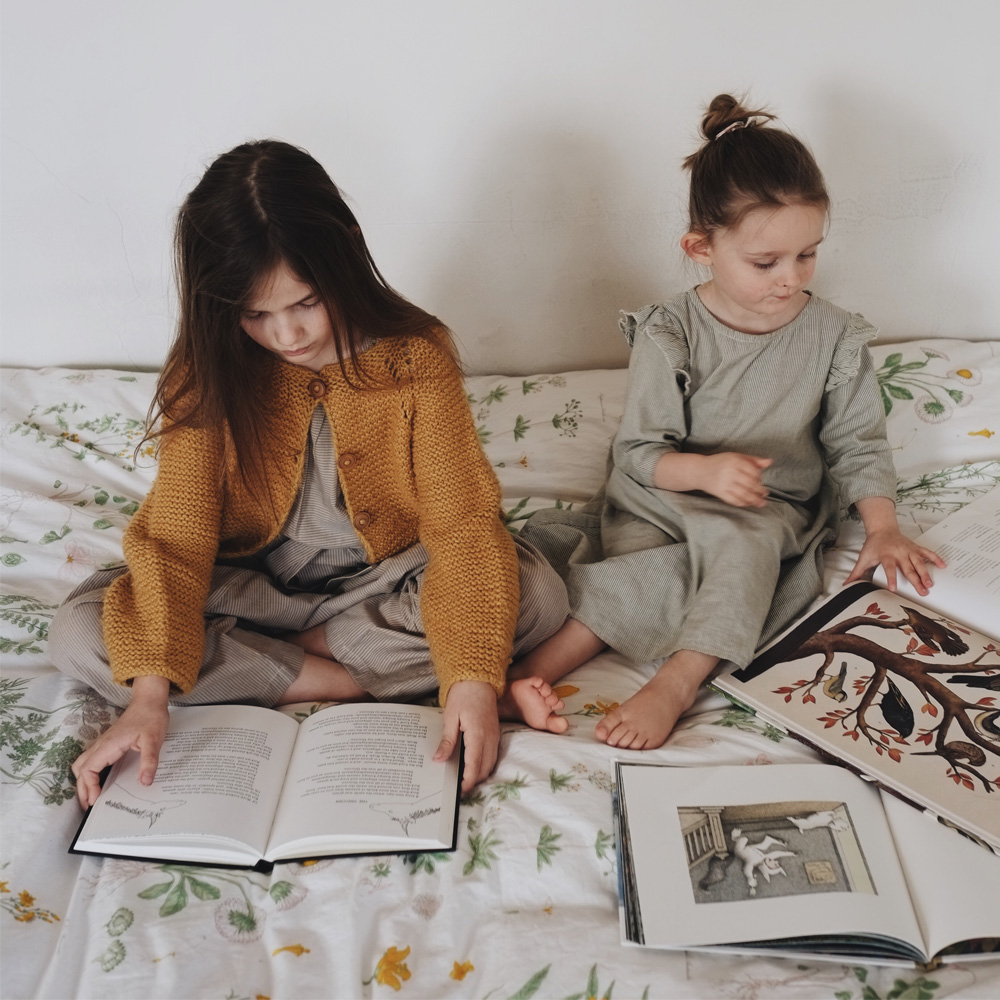 Spending time reading with my children always brings a bit of calmness to my life, and makes me come to terms with all those things I thought I was going to do, but never got around to doing that day either.
Here's a list of some of our favorite books right now:
Rosie Revere Engineer by Andrea Beaty
About a little girl, who at nighttime, invents the most amazing gizmos and gadgets.
→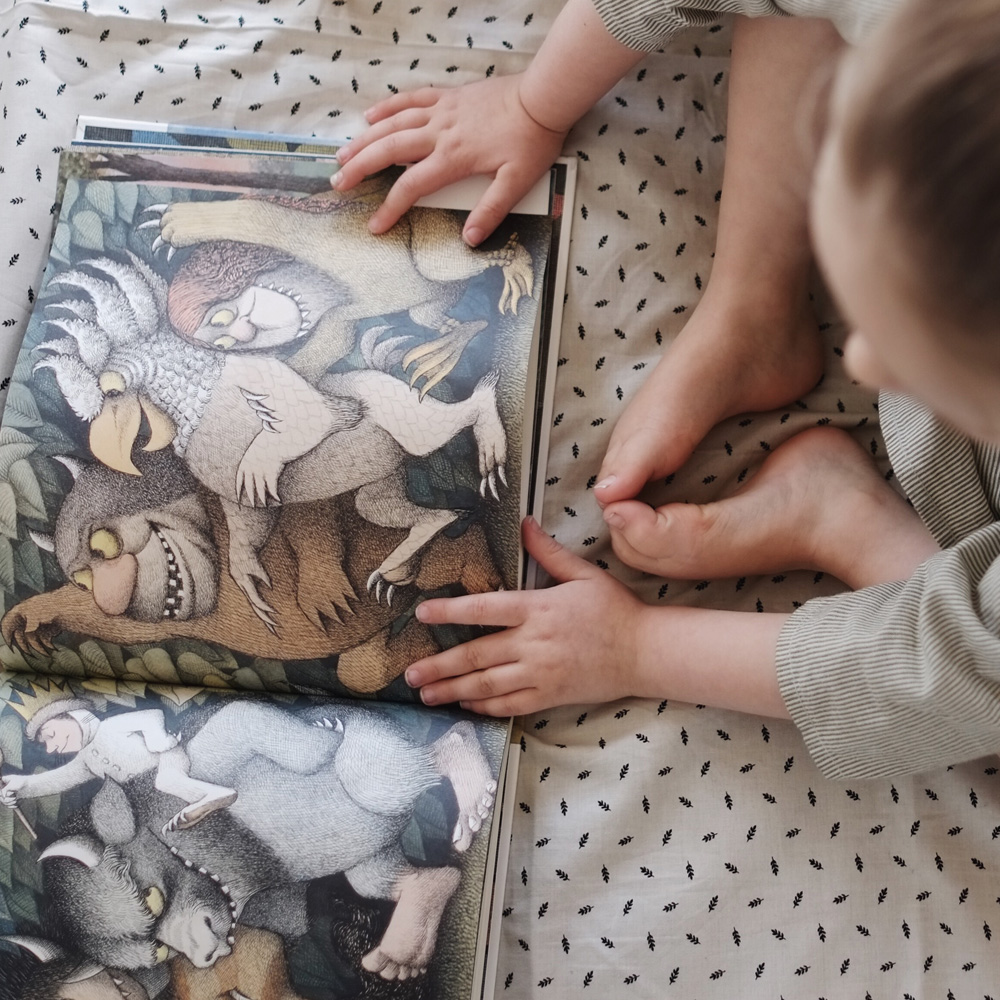 Where the Wild Things Are by Maurice Sendak
About Max, who dressed in a wolf suit, sails to an island inhabited by beasts known as the Wild Things.
Goodnight Moon by Margaret Wise Brown
A beautiful little goodnight story featuring a child saying goodnight to everything around.
→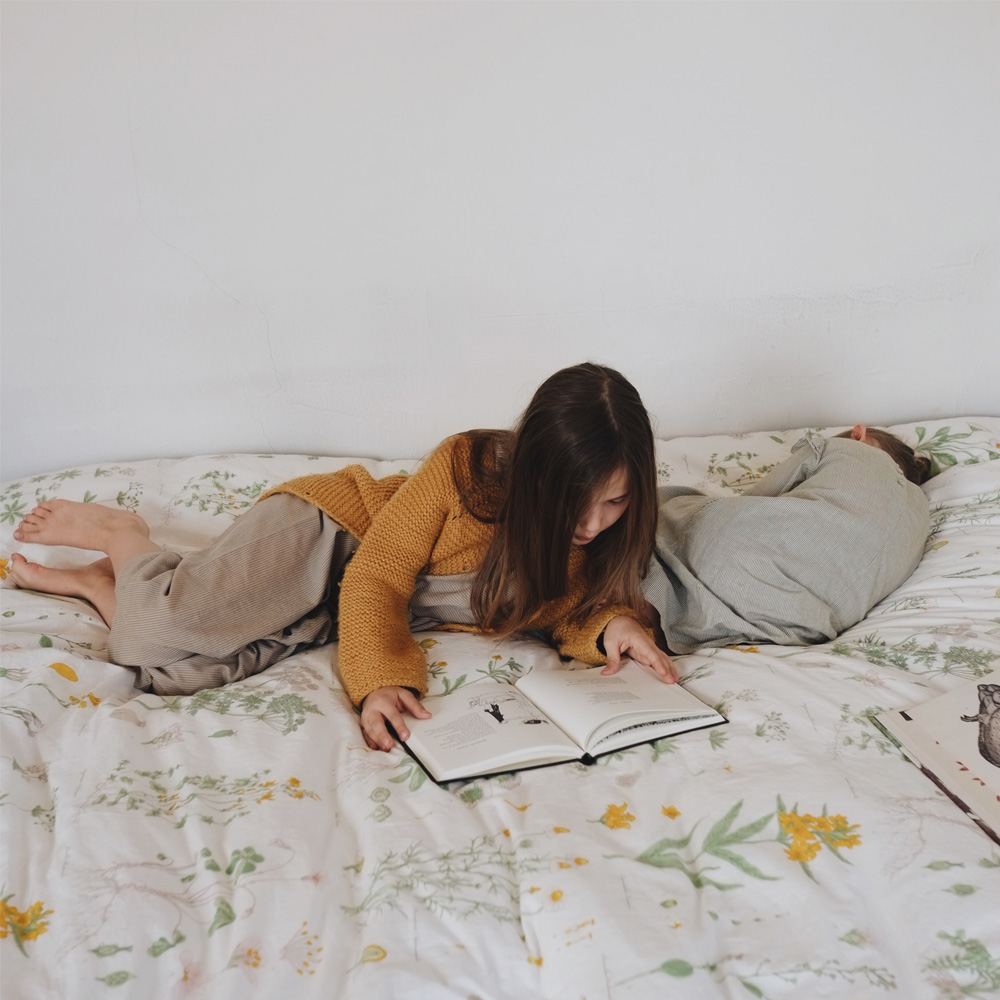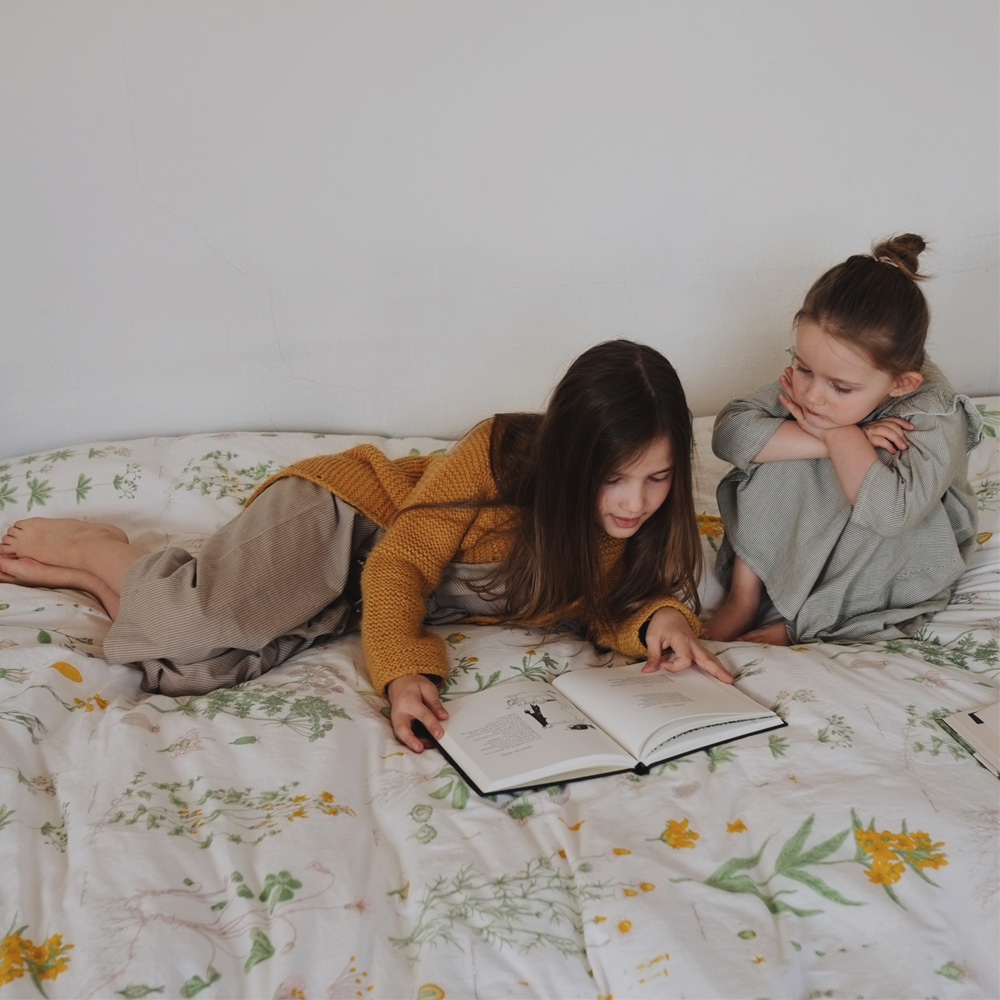 Where the Sidewalk Ends by Shel Silverstein
A quirky and beautiful collection of children's poetry written in 1974 and Eleanor's absolute favorite at the moment.
Guess How Much I love You by Sam McBratney
The story of two nut brown hares and how much they love each other.
Alice's Adventures in Wonderland by Lewis Caroll (illustrated by Anna Bond)
One of my childhood favorites.
→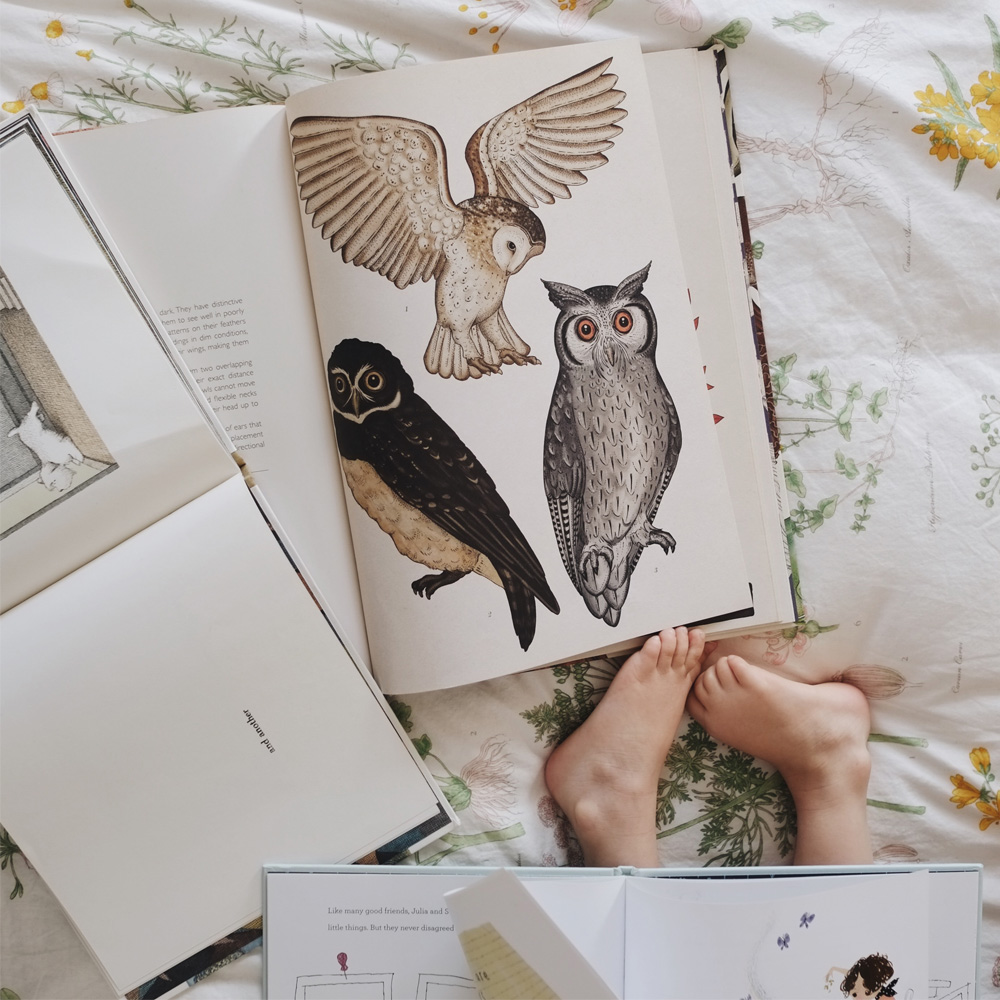 Animalium: Welcome to the museum by Jenny Broom
If your child loves to look at animals, no doubt they're going to love this book with the most amazing animal drawings.
The Berenstein Bears by Stan & Jan Berenstein
A large series of books about a bear family and all the everyday problems and joys that they live through together as a family.