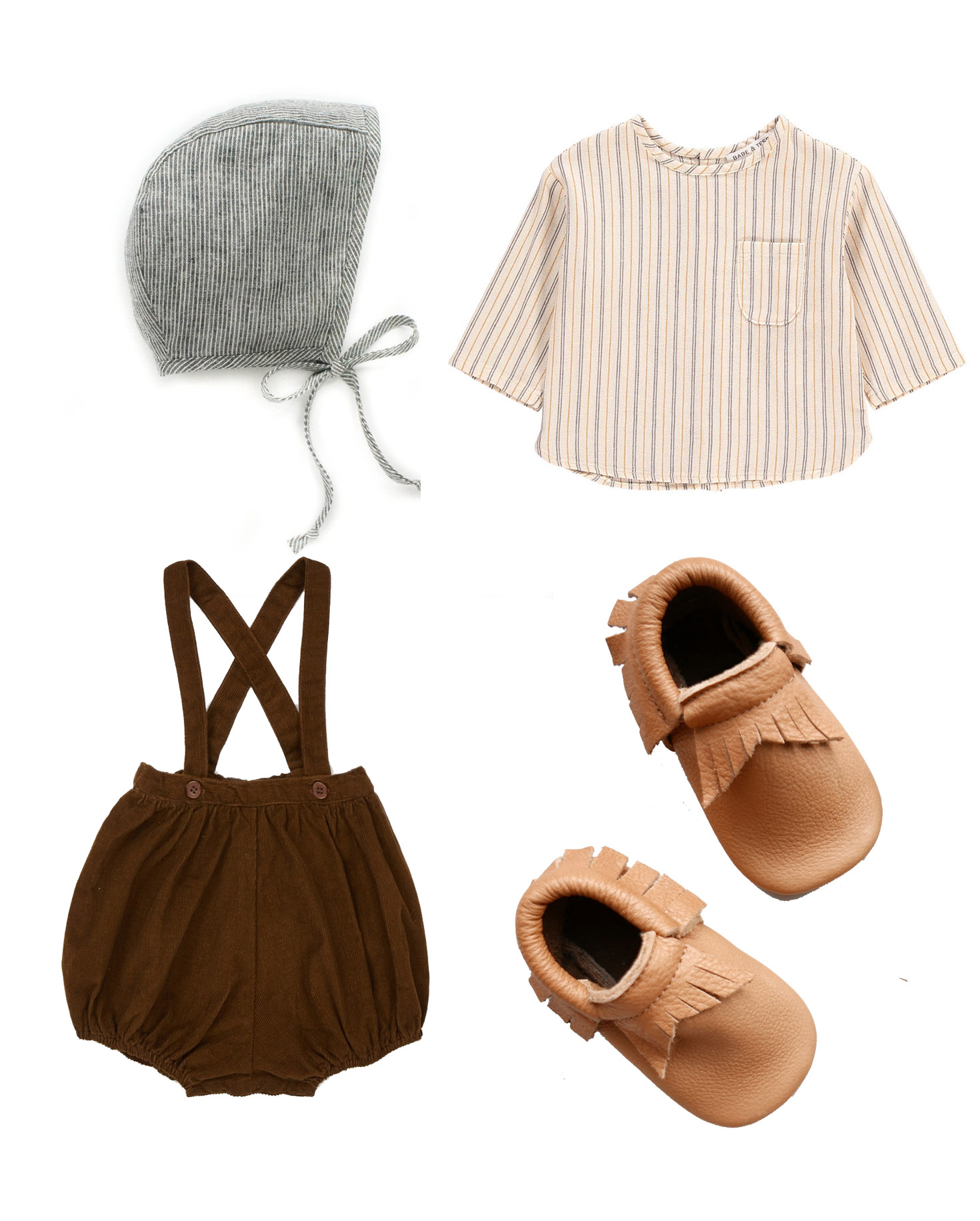 Mocks / mini mocks   Bonnet / Briar Handmade   Romper / Caramel   Shirt / Babe & Tess
Today, on this last day of our vacation, it rained. It rained and we walked out, them in bare legs and rubber boots and me with a silent smile on my face and a little hand in each of mine.
They jumped in big puddles on the sidewalk and I stood there, listening to their giggles, noticing my trousers getting more and more soaked from the splashes and looking at big yellow leaves and little acorns falling from the tree in front of me. We went for ice cream at our favorite place. they had strawberry and chocolate Sundaes with cherries on top while I had strong espresso in a tiny glass cup and afterwards, while we walked home, we felt the cold air on our bare arms. On that 10 minute walk, we longed for warm sweaters and a hot bath and I knew it was time to start gearing up for much chillier days. So here's round one. 5 fall outfits to keep you baby comfy. Girls and boys. I'll be back with more for the bigger children.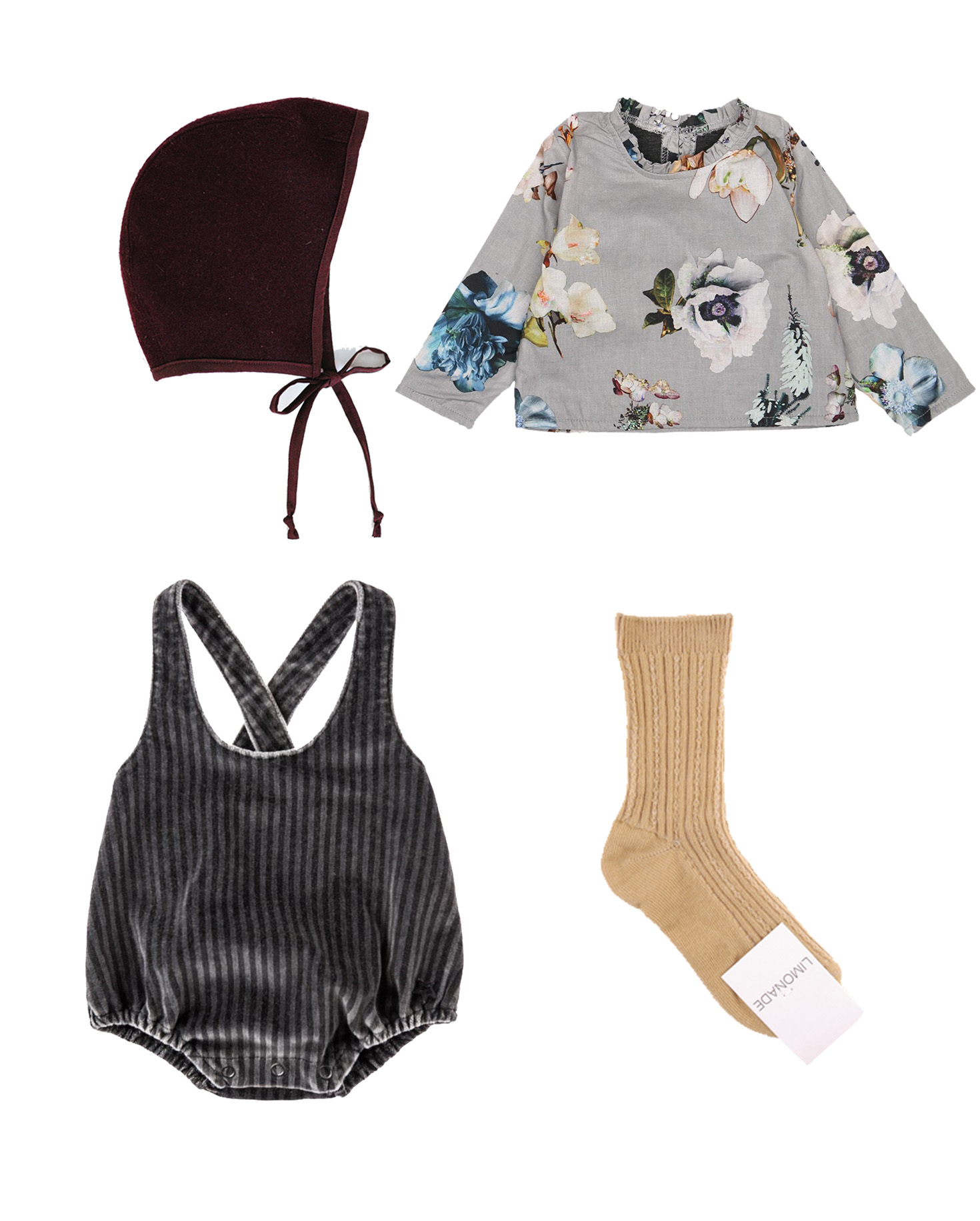 Romper / Tocota Vintage   Shirt / Christina Rohde   Bonnet / Rain People   Socks / limonade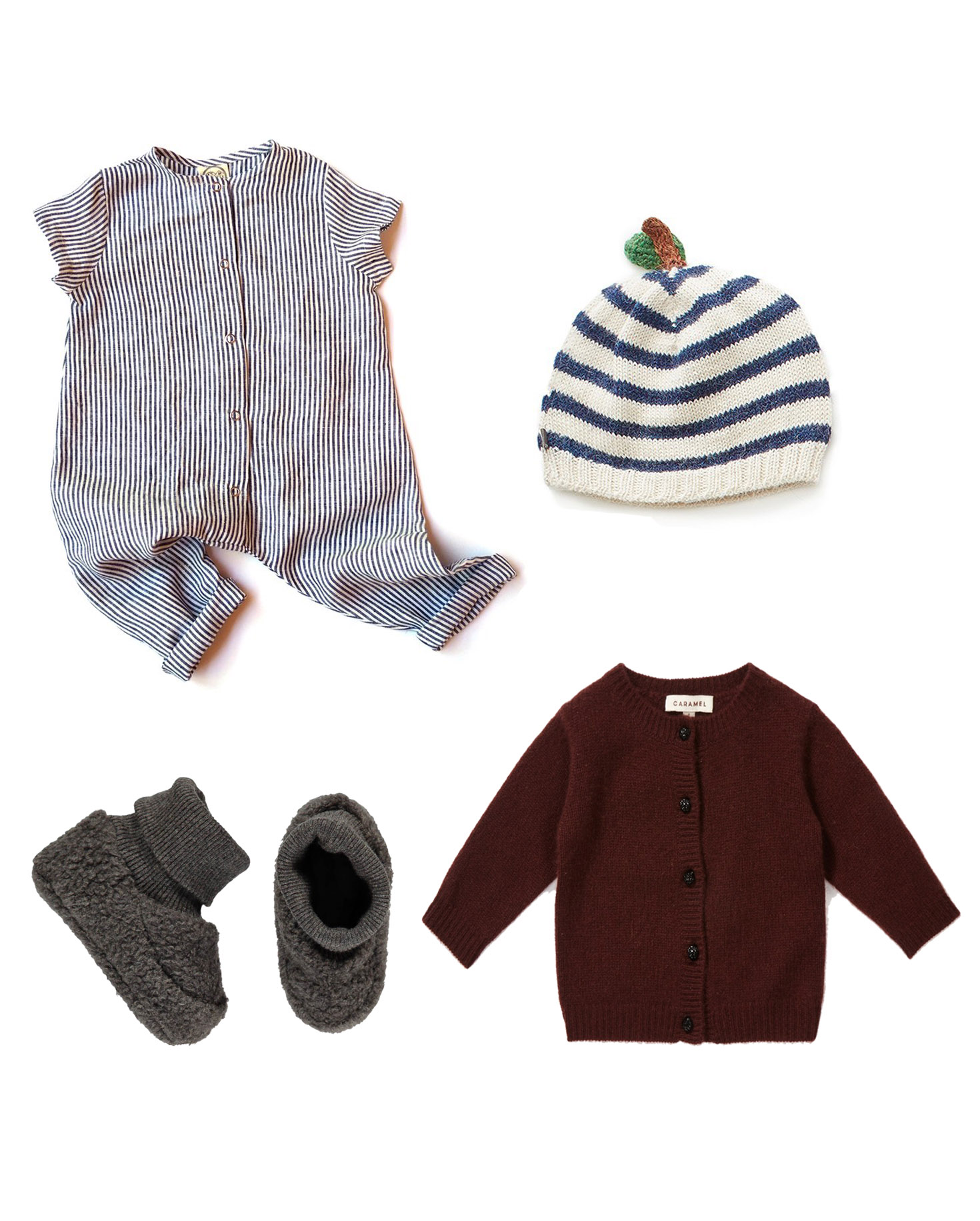 Jumpsuit / Red Creek Kids   Cardigan / Caramel   Shoes / 1+ in the family   Hat / Oeuf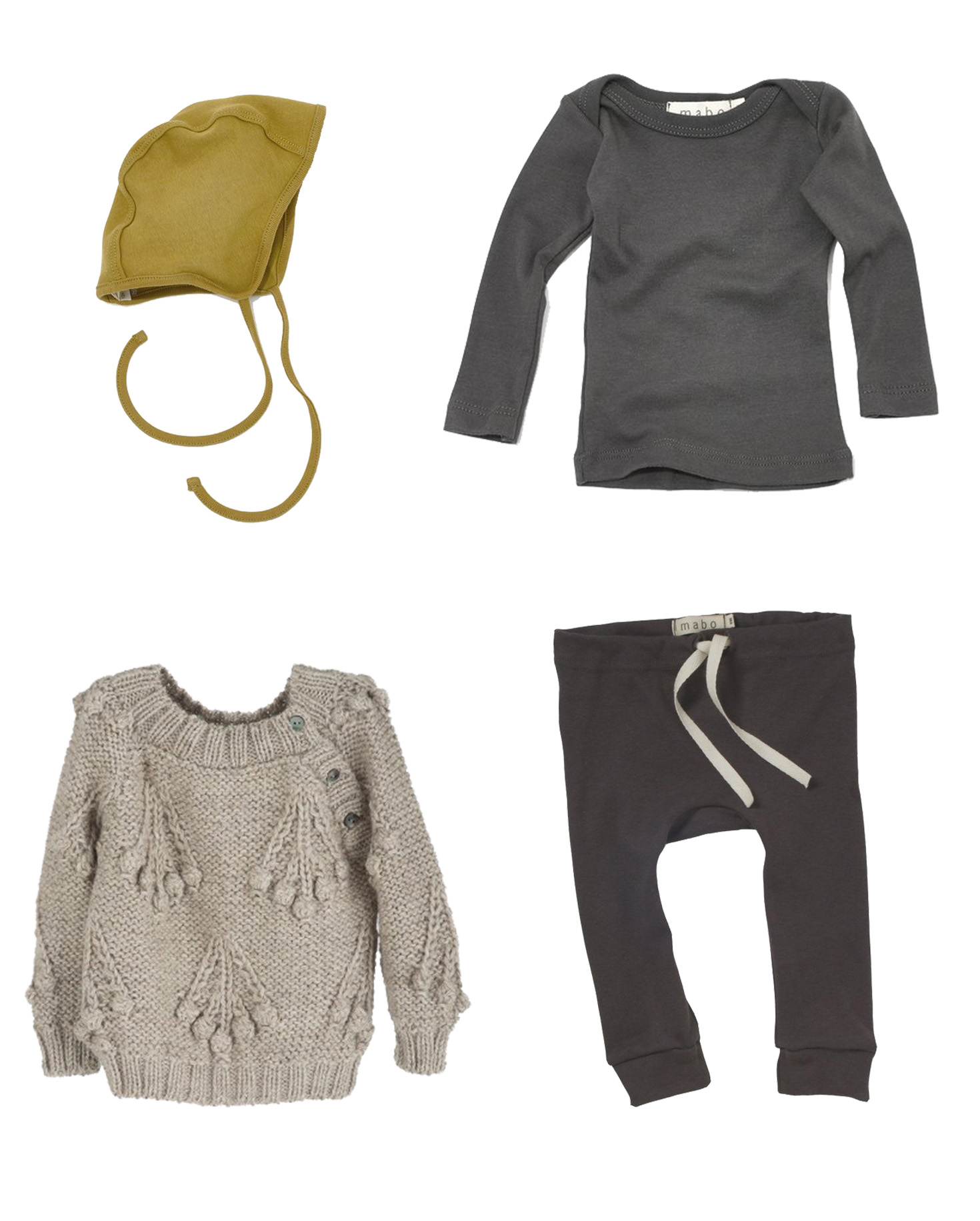 Jumper / Serendipity   Bonnet / Mabo kids   Leggings / Mabo kids   Tee / Mabo kids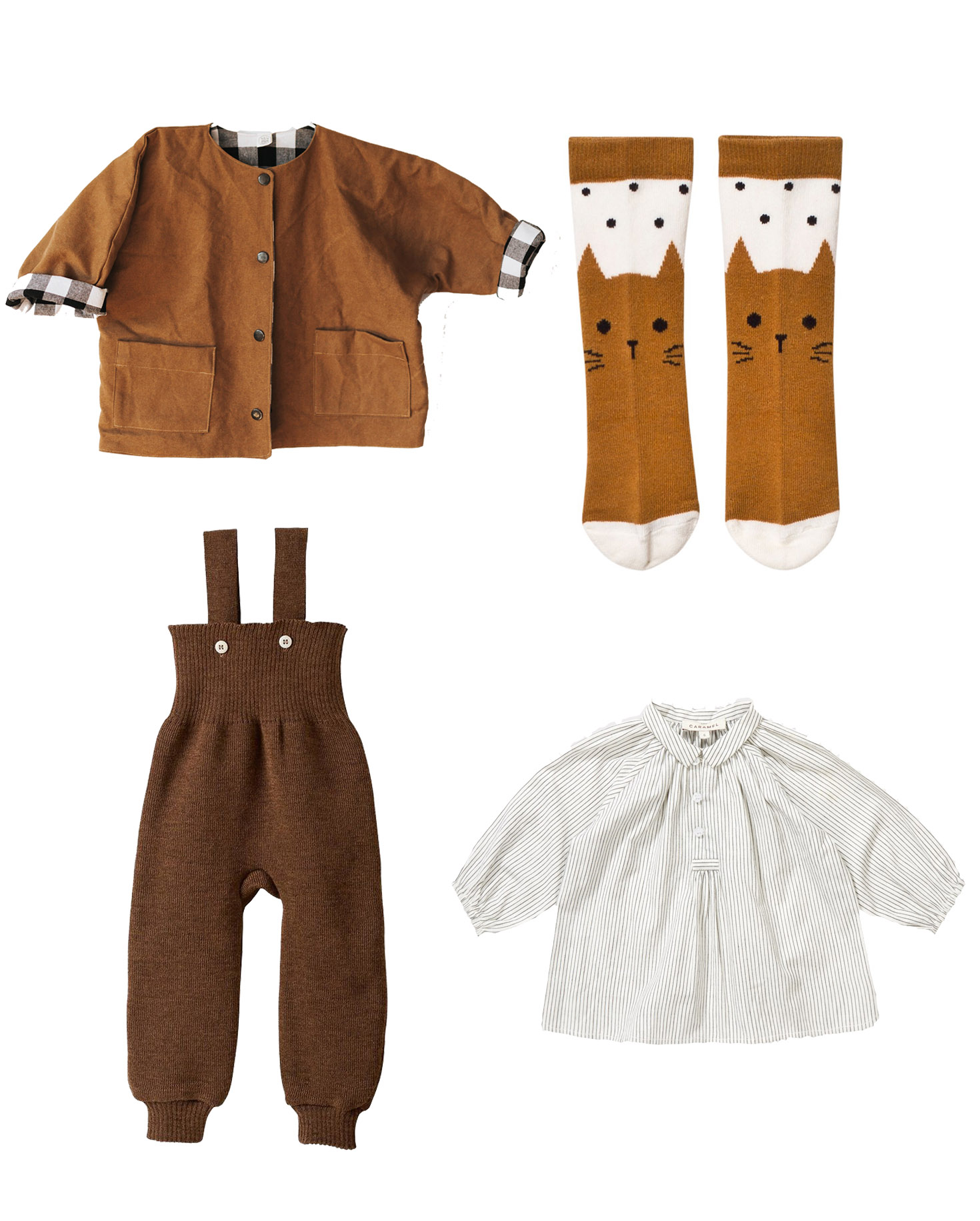 Dungarees / Disana  Blouse / Caramel   Socks / Emile et Ida   Jacket / Rain People