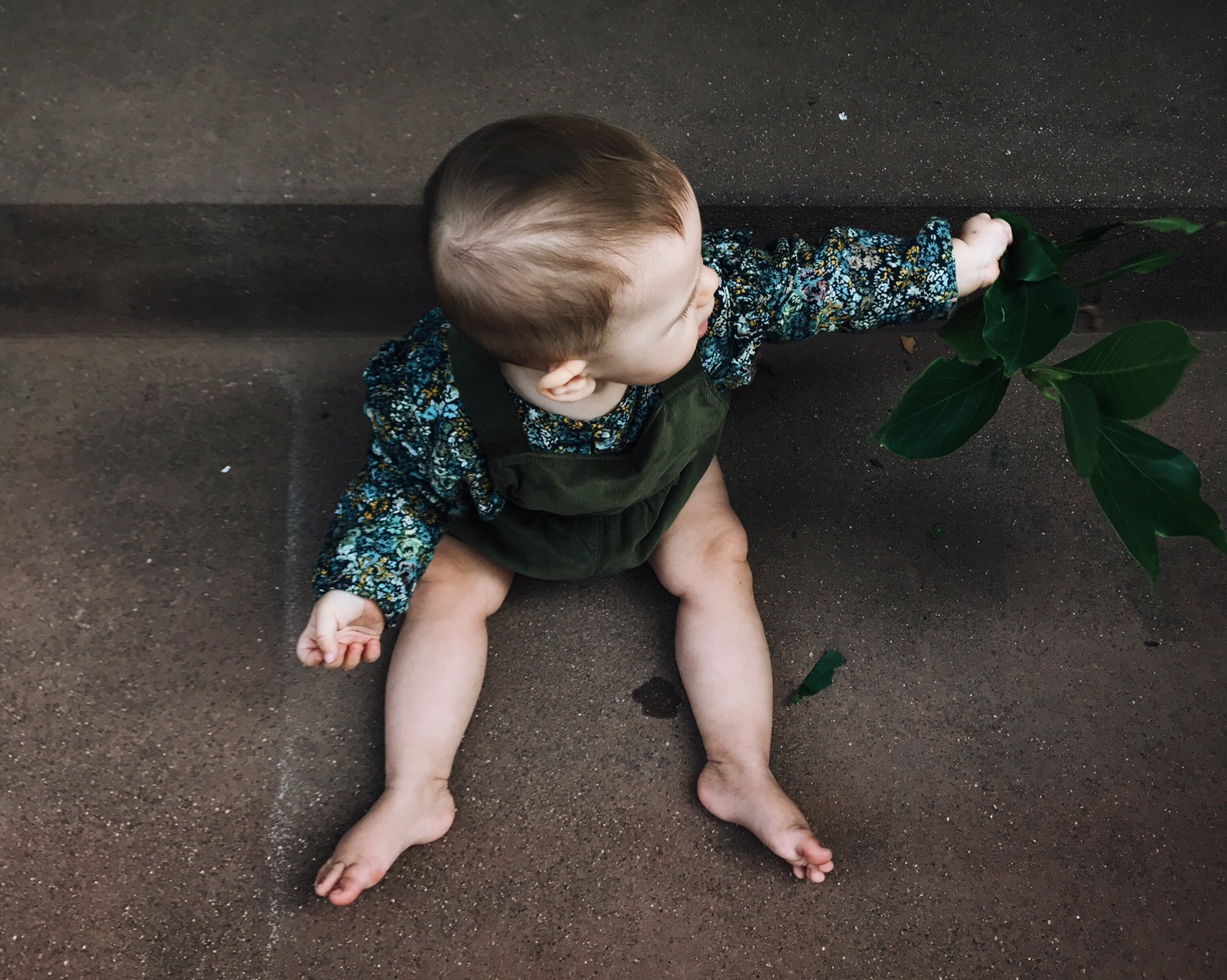 Last night, walking home from my eldest daughter's ballet class, we felt the hurricane Jose passing by 250 miles away. The air was still hot and humid and while light rain fell on our bare arms, the wild wind blew golden leaves all around us. Fall has arrived to New York, and though it's still too warm to wear wooly jumpers, I can't wait for my favorite season to slowly unfold in front of me.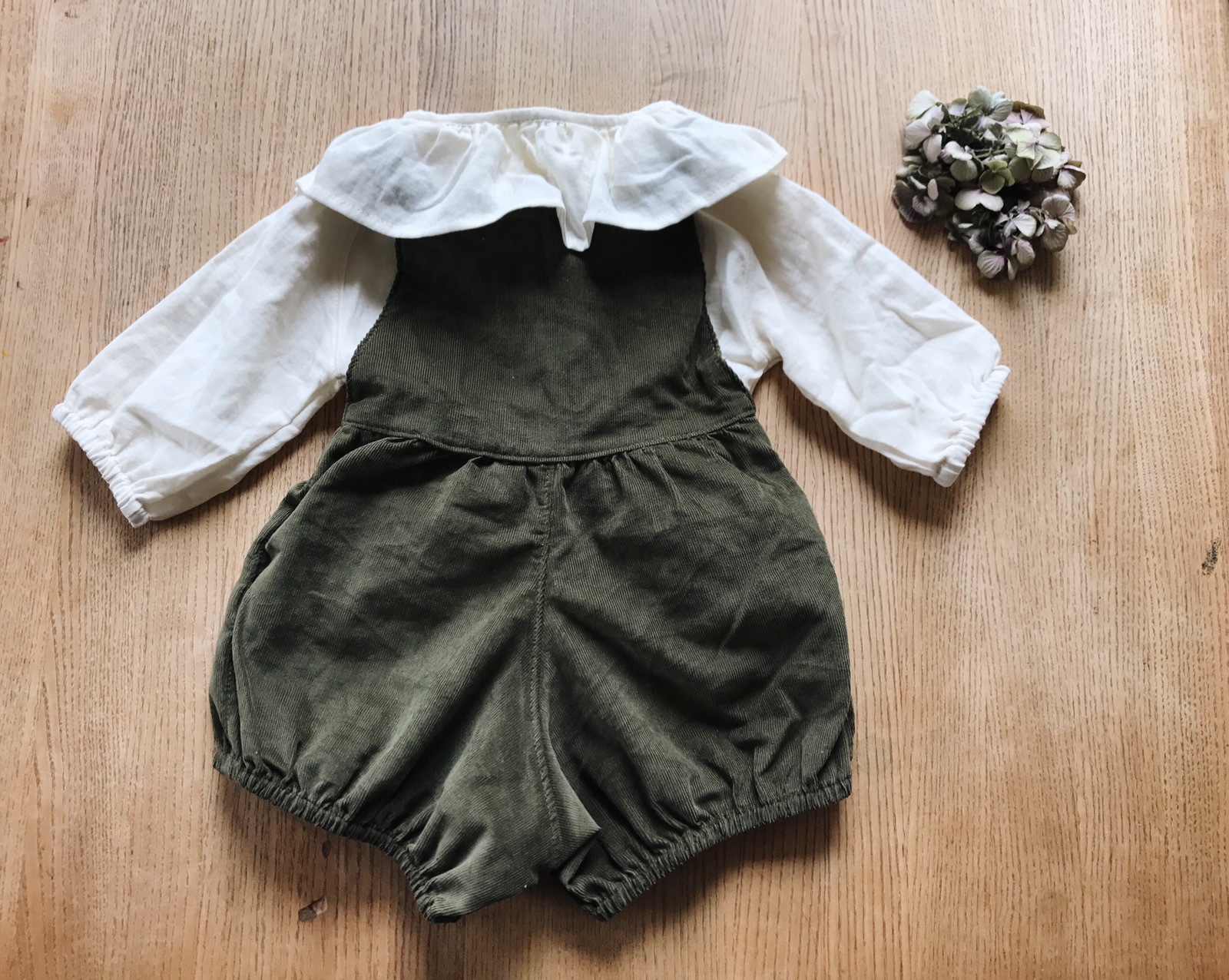 I'm spending some time this week going through our wardrobes, removing clothes that has become too small, too worn out, or that we simply don't use any more, and I'm deciding on what to add, to make us ready for colder days. I love staple pieces that can transform from one season to another and I know this playsuit in olive green corduroy will be a favorite for my baby the next many month (only problem was to choose the color. I just might have to add the plum in a bigger size to her wardrobe as well).
For now she'll wear it with bare legs and a thin blouse underneath, in a month or so I will add stockings and when it gets really cold I'm planning on knitting her a pair of wooly leg warmers or even use these woolen leggings underneath. I've actually added a bit of olive green corduroy to my own wardrobe as well, but more about that another day.
With 2 out of 3 kids back in school, I finally have a little more time to spend on grocery shopping and cooking, and when it comes to fruit and vegetables, there is no better place I love more than one of the many Farmers Markets that takes place around the city, selling locally produced products. We eat black figs with ricotta cheese, sea salt, fresh thyme and honey from upstate New York and carry home heirloom tomatoes, red apples and purple kale in large bouquets for salads and smoothies.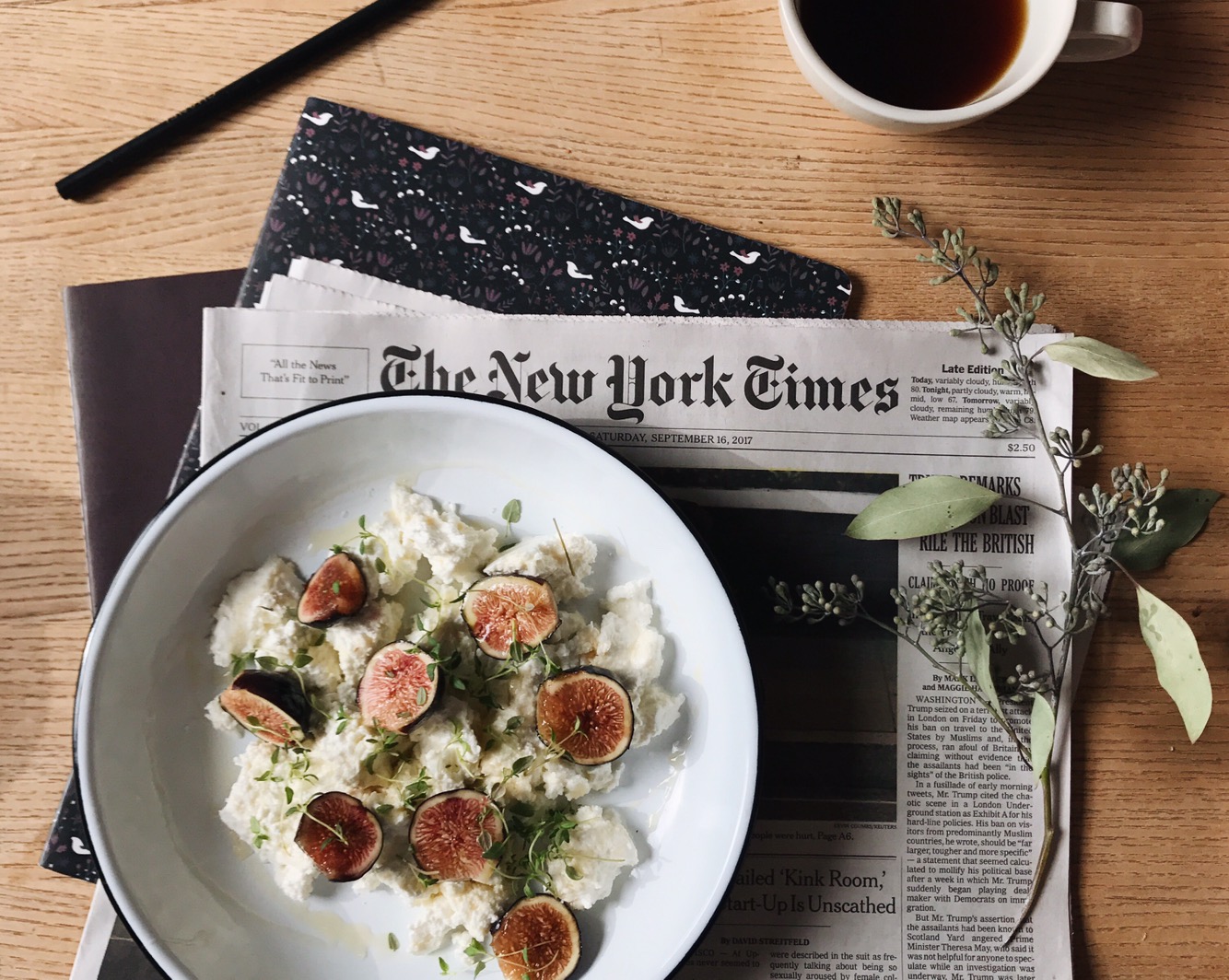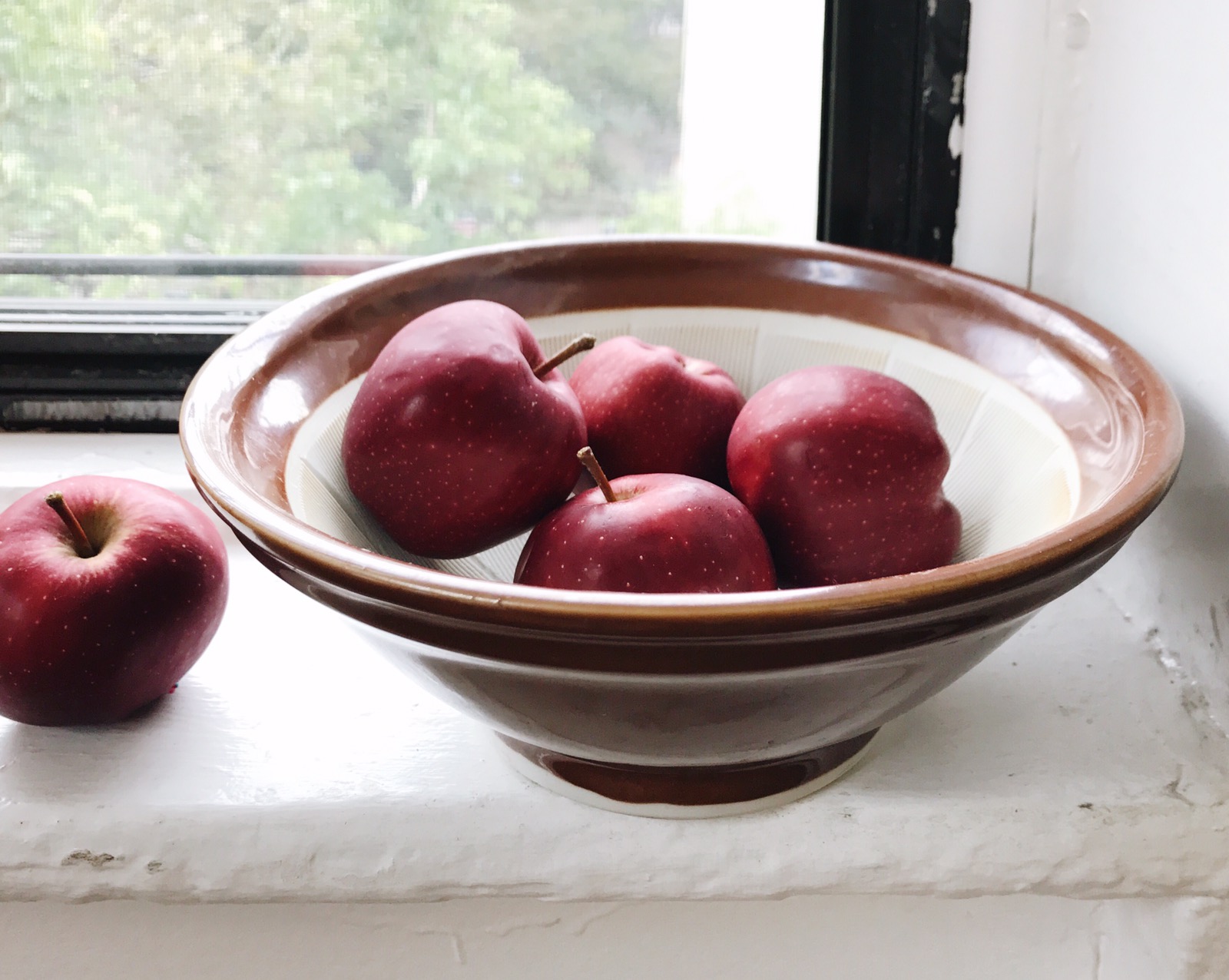 Red apples and tiny yellow tomatoes are also some of my girls' favorite after-school snacks, and while they eat, they're so busy dreaming up their halloween costumes. I'm a DIY-type when it comes to costumes, which means, that decisions have to be made early enough for me to try and create their dream-outfits. While they discuss whether to be a cup cake, a unicorn, a lamb, a mermaid, a leopard, a witch  or a cotton candy I dream about decorating my home with close to everything from this carefully curated new online shop, Super Marché.
And should you need any inspiration for Halloween, this old blogpost of mine still holds a few good ideas.
I'm still caught up in Patti Smith's many great books after this amazing experience, but I make sure to take a look at and read Mari Andrews little texts and illustrations every day. With just a very few words or a simple drawing she always manages to touch something inside of me. So does Nick Drake, whom I always seem to return to, when I find myself standing on the edge of fall. To me his melancholic voice and the songs on his album Five Leaves makes the perfect soundtrack for fall.
What's your favorite fall albums?