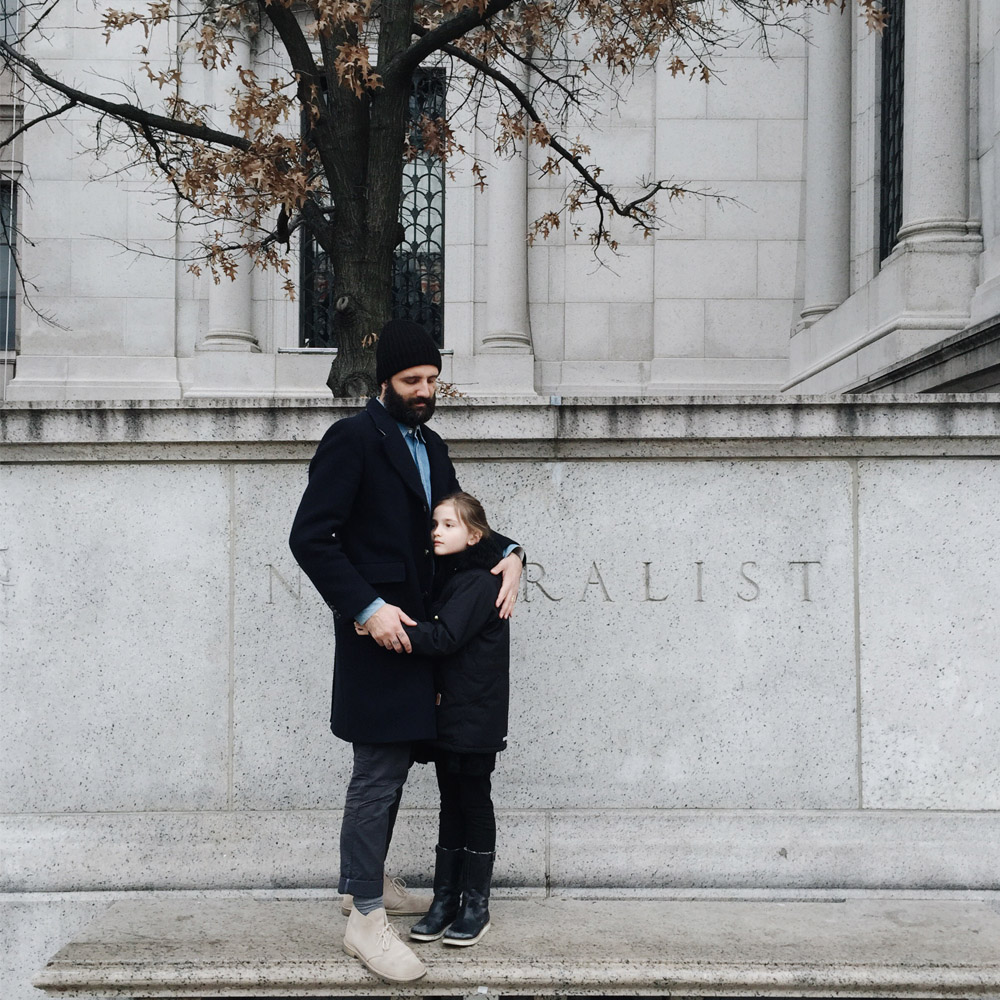 • About being a mother to a daddy's girl • 
I can still remember when I first realized that Eleanor was turning into a daddy's girl.
Alma was just a few weeks old, and Eleanor was three and a bit. Every time I was nursing Alma,  Eleanor would sit next to me hiding under a blanket while silently crying over the loss of her position as an only child.

But then one day, she got up and left me and her little sister alone in the living room. Instead of being upset, she went to the kitchen and joined her daddy in whatever he was doing at the time. My little girl, my first born, chose to go to someone other than me, and even though it was difficult to have her crying by my side while I was trying to nurse my new born, It felt like my heart broke a little bit every time she would tell me that she wanted to go and find daddy. Together they did things that we never did together. They would listen to vinyl records, watch old cartoons, she got to taste candy for the first time and he taught her to shoot film on a medium format camera.
Eleanor and I would still spend time together and do things mostly her and I enjoyed, like playing with dolls, dancing ballet in our big kitchen, going to a cafe while Alma was sleeping and drink coffee and foffee (which was her favorite drink and which consisted of steamed warm milk), and meeting up with friends at the playground.
But it was never the same. It was like the two of them without even knowing it, had created a little world of their own, that only they could enter.
With time I have learned to live with it, and I love that my daughter and my husband connect like they do and love spending time together. I get to spend much more time with my daughters than he does and that somehow levels things out. I still find it hard to admit when my husband from time to time says "she really is a daddy's girl, isn't she", but I guess the fact that I'm writing this proves him right. I just hope my 3-year-old will stay mummy's girl forever.