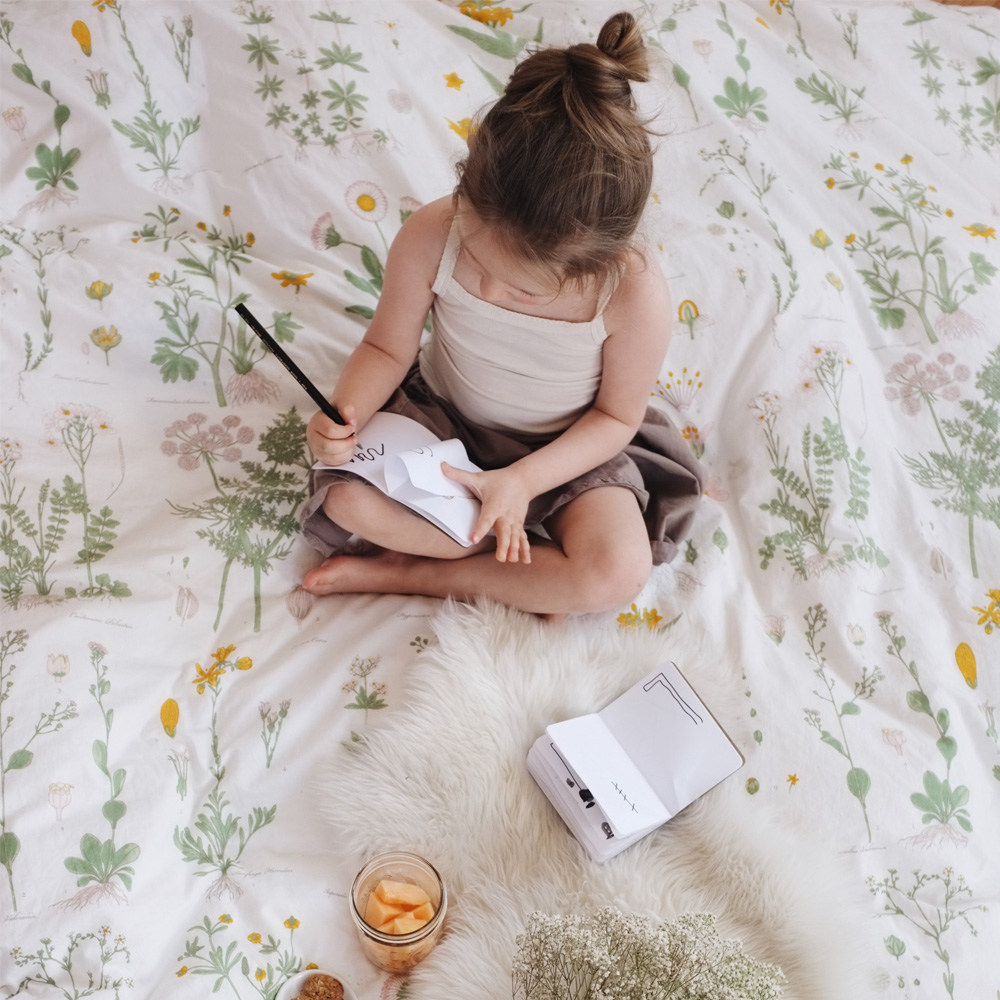 •  Something about creative kids and a short list of ways to let your child explore their creative side •
 Draw a crazy picture,
Write a nutty poem,
Sing a mumble-gumble song,
Whistle through your comb.
Do a loony-goony dance
'Cross the kitchen floor,
Put something silly in the world
That ain't been there before.
Shel Silverstein
Before becoming a mother, one of my dream scenarios of having children would be them sitting at one end of a long table filled with paint, pens and paper. They would draw and do creative projects, have fun and talk nice to each other, while I would sit calmly at the other end of the table, writing and enjoying a hot cup of coffee.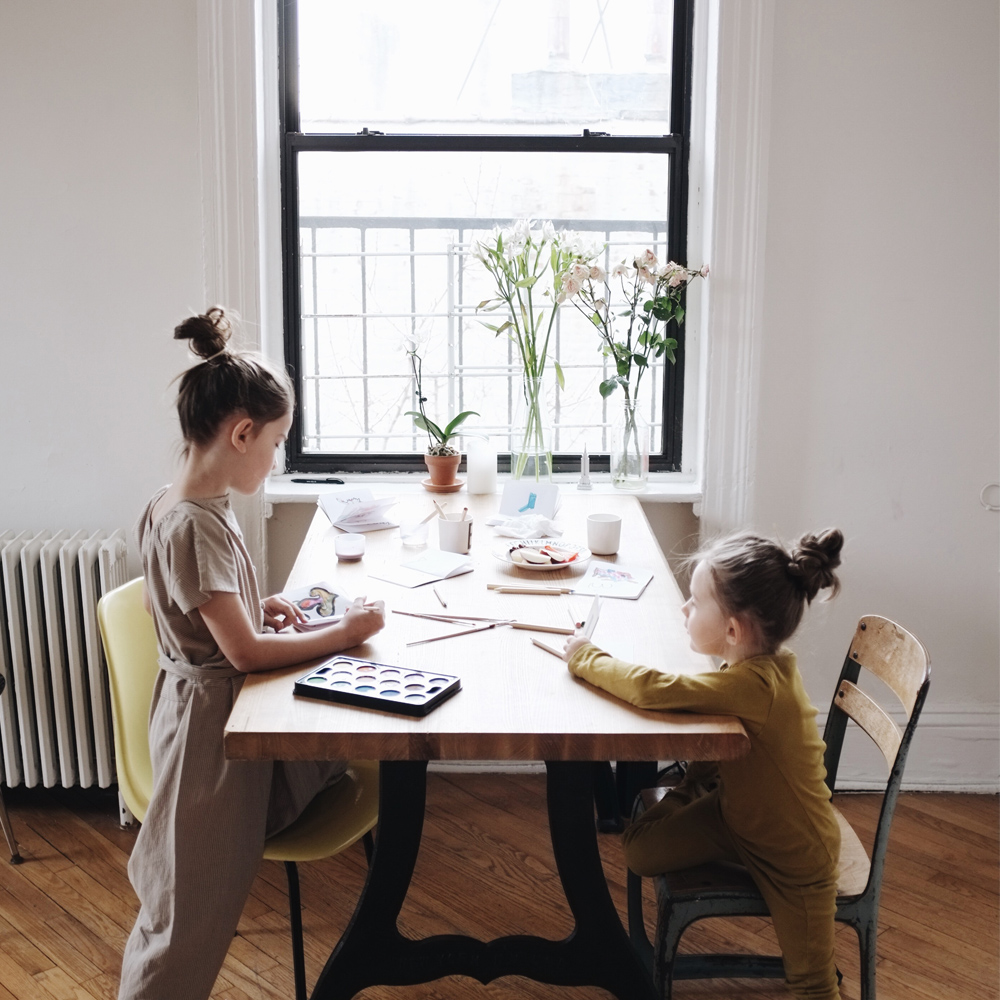 Only a small part of this dream about motherhood turned out to be true. My girls love to engage in all kinds of creative projects, and creative kids are for sure a lot of fun. Unfortunately these are never surrounded with the tranquility and calmness I once imagined, and my coffee ends up cold before I get to drink it, because they're almost always in need of some kind of help, or they'll end up in a discussion or run out of ideas. But that doesn't stop me from letting them unleash their creative spirits. It has taught me a few tricks (like never put more than an inch of water in the watercolor dipping glass, always double up on all paint colors and ask them to take a small break if their feelings start getting in the way of them having fun) and has inspired me to make this short list of ways to let your child explore their creative side (and maybe even save your living room from a few splashes of paint.)
Bring the paint and the paper outside
This is something a children's art teacher once suggested to me. Instead of being nervous about your living room being painted in a new palette of pink, bring the paint and paper outside, and let your child be inspired by what they see in nature. Who cares if some watercolor should end up on a park bench, right?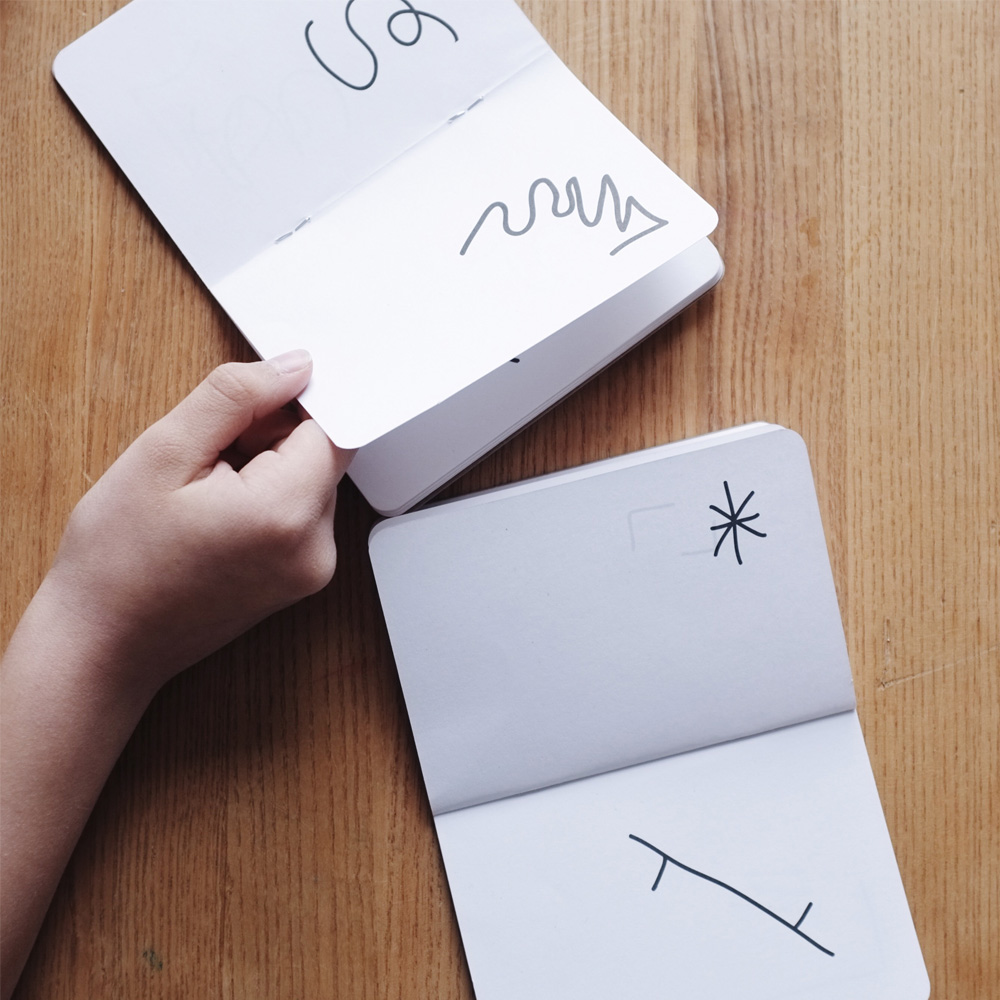 Doodles and lines
Sometimes all a young child needs to spark their imagination, is a line or a doodle. All of a sudden a triangle can turn into a bow, a curve can turn into a unicorn or a castle and a circle can turn into a flower, a car or a spotted frog. Both my daughters have had a lot of fun with some small books called
A Doodle Book
, where each page comes with a swirl, a doodle or some kind of line, which they then have to incorporate in their drawing. We will use both watercolors and coloring pens to decorate the pages, and they're for sure coming with us the next time we're visiting a restaurant or boarding a plane.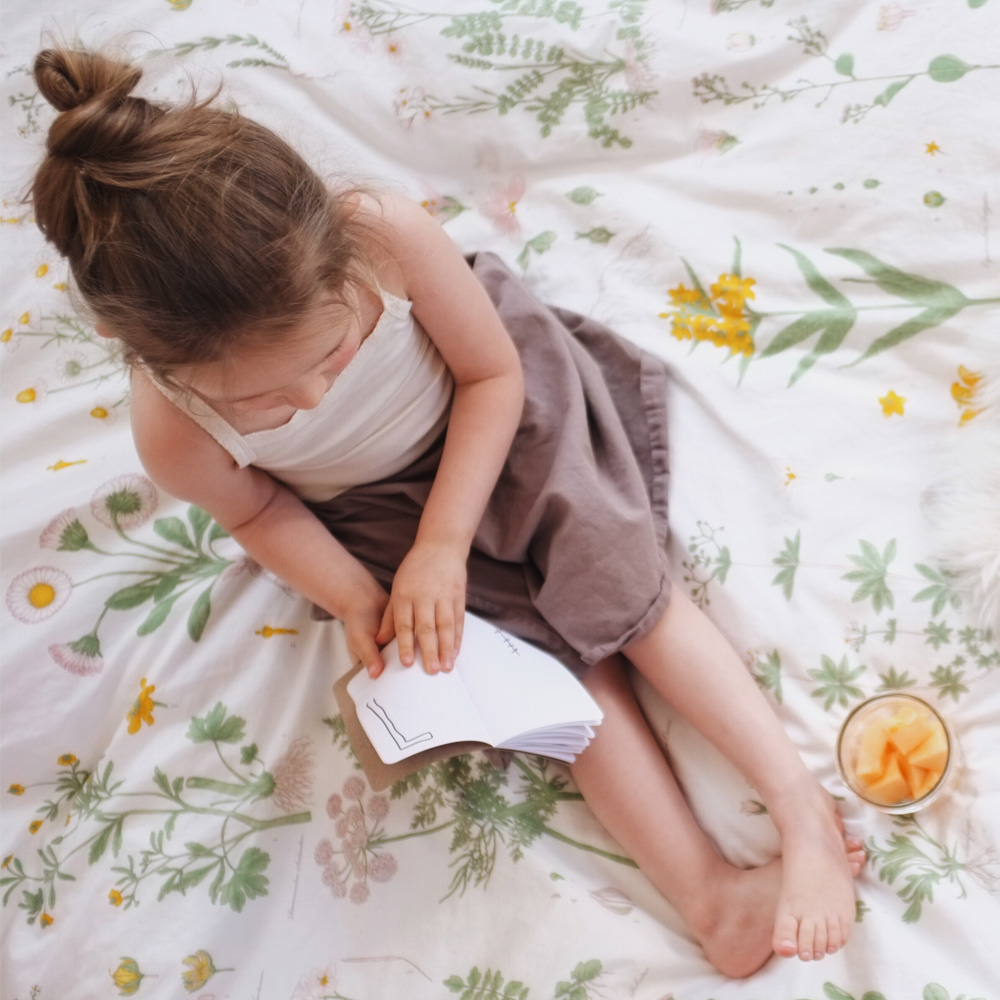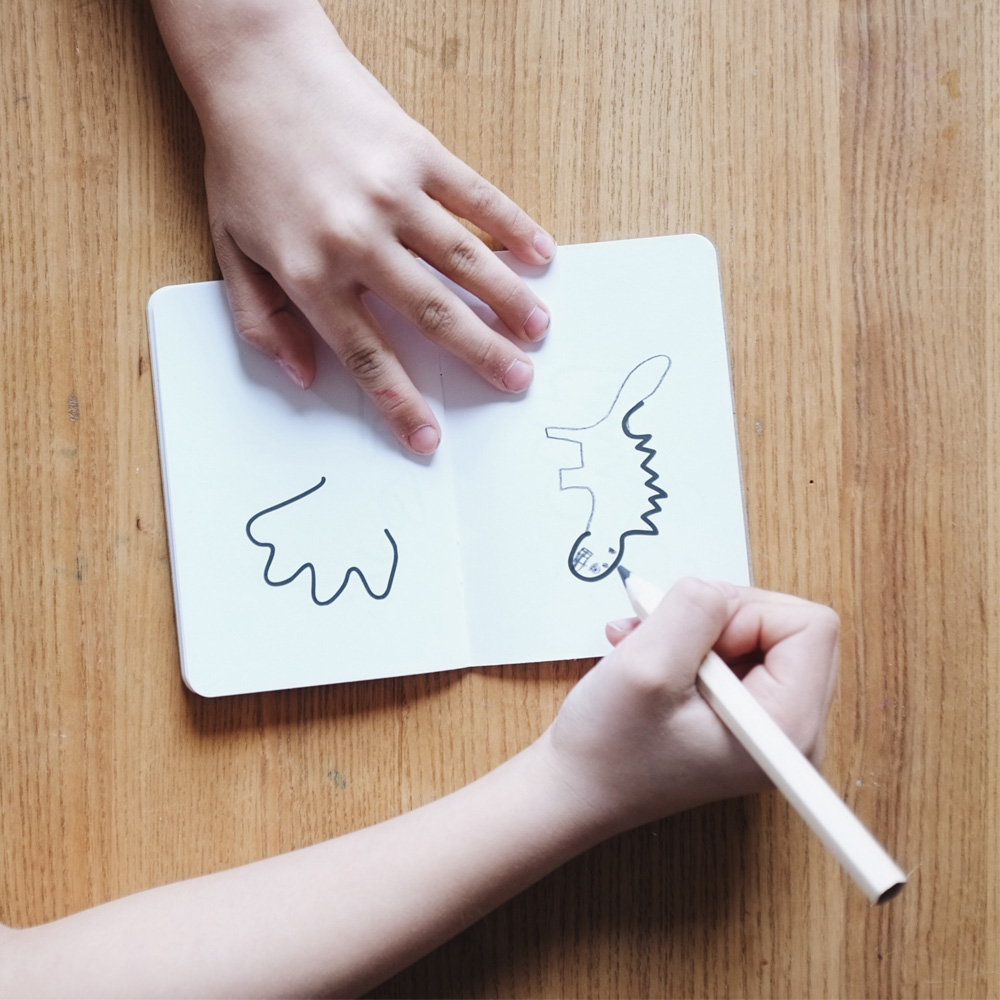 Visit the museums
Nowadays most respected museums have a creative workspace for children, with endless opportunities to be creative. My favorite is still the Danish museum Louisiana, where at the Children's Wing, kids can paint, draw, sculpt and explore artists' and architects' various working methods and expressions. 
Temporary art
Creating something that isn't meant to last longer than the next rainfall can be quiet relaxing sometimes, plus there's a good chance to work in a larger scale. A box of chalk and an empty sidewalk, a corner of a playground or a schoolyard can inspire some great art work.
If you want to try out A Doodle Book yourself, you can get 10% of by using the code JOURNAL10. The code is valid through Sunday, March 13th. You can buy your doodle book right here.