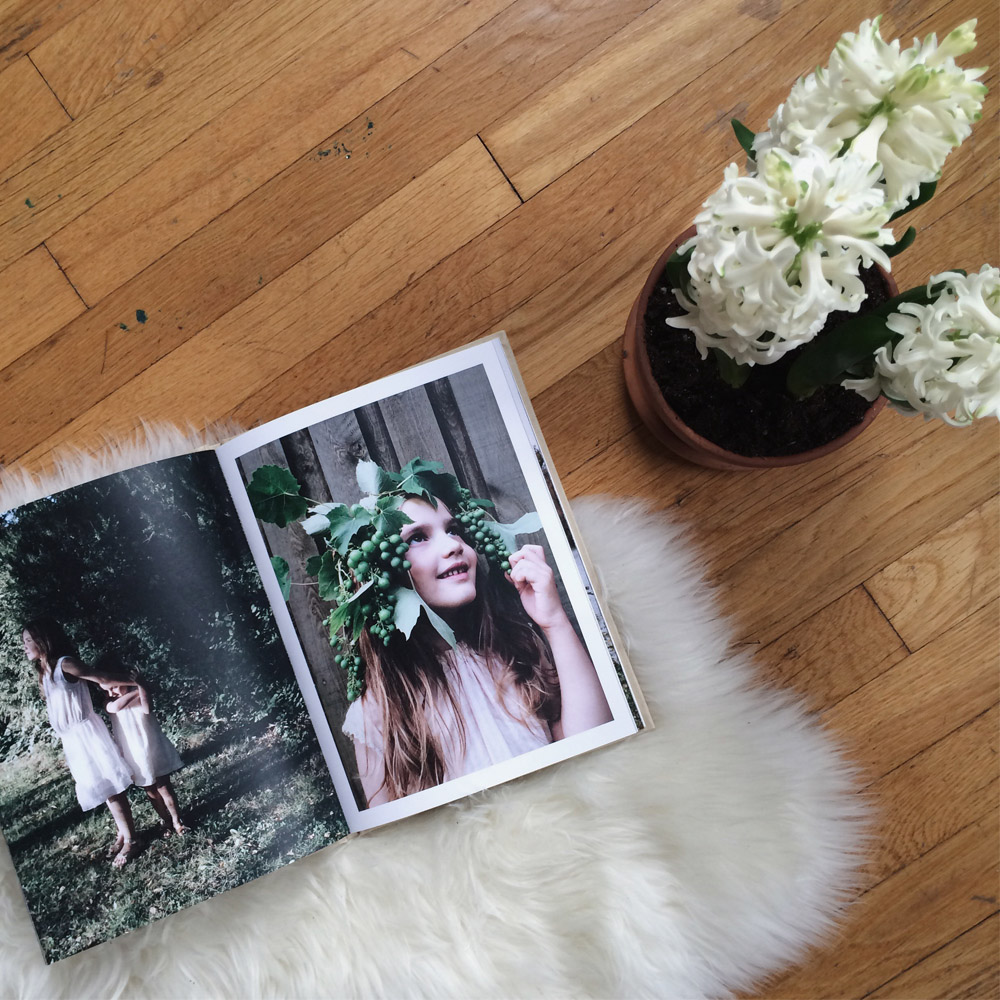 • About saying goodbye and moving on •
Yesterday we slept with the windows open. After a month of christmas celebrations, cozy afternoons, house guests, pine trees, presents, hello's, thank you's and goodbye's, it felt like we needed some air. I normally leave our Christmas decorations out until after New Years, but this year it felt wrong and with 2016 slowly crawling upon us, I decided that today was the day to take them down. While the girls were playing in their room and I was drinking a cup of coffee (which as usual had turned cold while I was preparing a snack for the girls and helping my youngest go to the toilet) I said my goodbyes to snowflakes, stars and tiny christmas trees. Afterwards I put on my winter lipstick (yes, I have one favorite color, that I always go back to when my skin turns winter-white), enjoyed the scent from the white hyacinths I bought on my morning walk and started thinking back on the year gone by.
About all the things we have to be grateful for, how moving to a new city causes a lot of new challenges (that don't get smaller even when you move to your favorite city) how walking the streets of New York and going to Central Park for a picnic at some point becomes everyday life just as everything else. How I no longer drink a bad cup of coffee and still rarely spend enough time looking my children in the eyes (or is it them who are always running off to do something else every time I try?). How much I enjoy sleeping through the night without being woken up by small hands or a crying voice, and how much I miss feeling that tiny body next to mine in the middle of the night.
2015 has been a year of small but fundamental changes for my little family. They might not seem visible or important if you look at them on a larger scale, but when focusing on the small things, the changes become very clear to me.
We have all started to become better at letting go. It's something that we have to practice even more, but for us, it changes everything. Not to let small things ruin your day, not to let a simple sentence or a small act start a fight, not to let yourself be caught up in the small and non-important things. We now know that things and belongings and designer furniture are not fundamental to built a nest. We are fine with what we have, and that we left most of our belongings behind when we moved. This becomes even more clear to me now.
We can look forward to a family trip to Los Angeles in February. Just a few days before Christmas evening we decided not to give each other expensive Christmas presents and instead put the money towards an extra vacation (and a day out to Disneyland!!). And just if you should be in doubt, living with less doesn't mean avoiding a mess. Hopefully 2016 will take me another step closer to this simple and slow life that I started living during the year that we're now saying goodbye to.